The Chills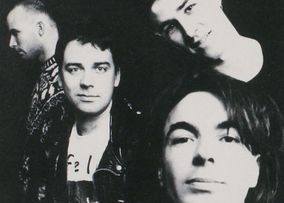 BY Scott Feemster
The Chills were one of the finest pop-rock bands to come out of New Zealand during the 1980's and 1990's, taking a more tuneful and chiming approach ot their songs than many of their Flying Nun label brethren. The group had an astounding number of members and line-up changes over the course of their career, but all the line-ups were based around songwriter, singer/guitarist and sole founding member Martin Phillipps.
Martin Phillipps grew up in the college city... Read More
Artist News
New Release
Check out this new reissue from The Chills.
Sign-up
for news alerts for this artist
| Album Title | Label | Released | Format | Price |
| --- | --- | --- | --- | --- |