Lambchop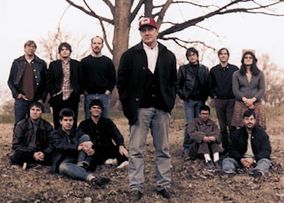 It's convenient to label Lambchop with the alt country tag; they are from Nashville, after all, they use steel guitars often enough, and they do share a few traits with artists like Wilco and Bonnie "Prince" Billy. But, truly, there is no band like Lambchop. With a vast array of styles at their disposal, as well as a roster like a revolving door (at one time there were over fifteen members of Lambchop), it's little wonder that the band have been able to reinvent themselves time and time again.
Lambchop formed in 1986 about ten years after three friends, Kurt Wagner,... Read More
Artist News
New Release
Check out the new album from Lambchop.
New Release
Check out this new reissue from Lambchop.
Sign-up
for news alerts for this artist
| Album Title | Label | Released | Format | Price |
| --- | --- | --- | --- | --- |