The Velvet Underground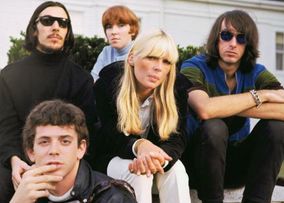 By Chris Morris
"Not for the kiddies," pioneering rock encyclopedist Lillian Roxon wrote in her entry on The Velvet Underground. She hit the nail on the head: The Velvets can be considered the first adult rock 'n' roll band. With their arrival in 1966-67, they expanded the expressive possibilities of the music for all time.
The Velvets, Roxon noted perceptively, "were as far away as a group could possibly be... Read More
Artist News
New Release
Check out this new release from The Velvet Underground.
Sign-up
for news alerts for this artist
| Album Title | Label | Released | Format | Price |
| --- | --- | --- | --- | --- |