Failure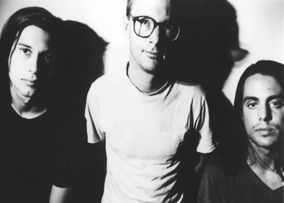 By Scott Feemster
Failure were one in an almost endless string of bands that while loved when they were around, achieved even greater recognition after they had broken up. Centered around the creative team of songwriters Ken Andrews and Greg Edwards, Failure where both heavy and melodic, as were other post-grunge bands of the 1990's, but the group differentiated themselves by paying especially close attention to the textural details of many of their songs, and for their willingness to experiment sonically.
... Read More
Artist News
Live Show @ Amoeba Hollywood
Failure perform live on 6/30 @ 6pm.
New Release
Check out the new album from Failure.
Sign-up
for news alerts for this artist
| Album Title | Label | Released | Format | Price |
| --- | --- | --- | --- | --- |