Yo La Tengo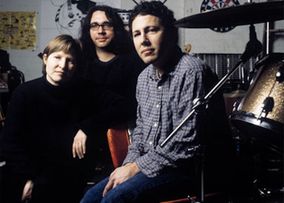 In many ways Yo La Tengo is the quintessential '90s indie rock band. Pavement or Guided By Voices might get more votes in that contest, but no other band has managed to combine the workingman's indie rock with such a thorough sense of daring sonic experimentation as Yo La Tengo. Through the group's beginnings mixing punk, Velvets-inspired rock deconstruction and melodic pop to later experiments with free-jazz and electronics, the trio has always been stylistically adventurous while maintaining its core sound to become one of indie rock's most loved bands.
Yo La Tengo formed in Hoboken, New... Read More
Artist News
New Release
Check out this new re-issue from Yo La Tengo.
Sign-up
for news alerts for this artist
| Album Title | Label | Released | Format | Price |
| --- | --- | --- | --- | --- |