Adolescents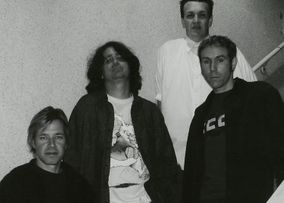 Southern California's Adolescents are founders of the suburban Orange County punk scene and the band's first album is one of the classic albums of West Coast punk and hardcore. The Adolescents' songs contributed generously to the melodic sensibility and musical style of later SoCal punk bands. Just as a guitarist in a New York punk band will play Johnny Thunders licks, so Southern Californian punk guitarists will often copy the sliding octave melodies of Rikk Agnew's lead guitar lines.
In 1979, bassist Steve Soto was a founding member of the Fullerton punk band Agent Orange. Tony... Read More
Artist News
New Release
Check out the new album from Adolescents.
Live Show At Amoeba Hollywood
The Adolescents perform live on Feb 18th @ 6pm!
Sign-up
for news alerts for this artist
| Album Title | Label | Released | Format | Price |
| --- | --- | --- | --- | --- |