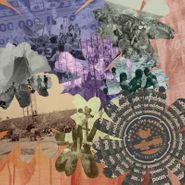 View all Photos
$160.98
Buy
Artist:
Various Artists
Genre:
Rock
Release Date:
06/28/2019
Label:
Atlantic
Catalog Number:
591470
Recording:
Live
Length:
Format:
CD
Note:
10CD box set featuring 162 tracks across 10 CDs and is the first Woodstock collection to feature live recordings of every performer at the festival.


NOW OPEN!
Visit our new Berkeley
Cannabis Dispensary
located next door!
Woodstock: Back To The Garden 50th Anniversary Experience [10CD] (CD)
Various Artists
Buy
$160.98
SHIPS FREE
in U.S.
Amoeba Review
08/06/2020
Woodstock: Back to the Garden is the ultimate collector's set for fans of the summer of love and its legendary music. Filled with bonus goodies, unforgettable live performances, and previously unreleased tracks, this is a wonderful overview of the music that defined a generation. All audio has been fully restored; expect superior performances from Janis Joplin, The Who, Jefferson Airplane, CSN, and Sly & the Family Stone, etc. with crystal clear sound. Essential listening, whether you were there or you just wish you were.
Overall Rating
0 Submissions