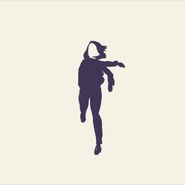 $14.98
Currently Unavailable
Artist:
Ride
Genre:
Rock
Release Date:
06/16/2017
Label:
Wichita Recordings
Catalog Number:
WEBB510CDL
Recording:
Studio
Length:
Format:
CD


NOW OPEN!
Visit our new Berkeley
Cannabis Dispensary
located next door!
Weather Diaries (CD)
Ride
Currently Unavailable
$14.98
SHIPS FREE
in U.S.
Amoeba Review
Ride's first new album since 1996 is fortunately worth the wait. The band sounds as intriguing and tripped out as ever; this fresh batch of songs shows them moving forward as a band but still retaining many of the elements that made them a hallmark of shoegaze.
Overall Rating
0 Submissions