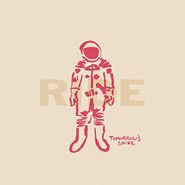 $16.98
Currently Unavailable
Artist:
Ride
Genre:
Rock
Release Date:
02/16/2018
Label:
Wichita Recordings
Catalog Number:
523
Recording:
Studio
Length:
Format:
Vinyl 12"
Tomorrow's Shore (12")
Ride

Currently Unavailable
$16.98
SHIPS FREE
in U.S.
Amoeba Review
09/07/2020
Ride deliver on Tomorrow's Shore, a swirling, feedback-drenched EP that'll leave fans thirsty for more. Produced by the mighty Erol Alkan and the gifted Alan Moulder, the four tracks here have a timeless quality. "Pulsar" opens the EP on a hard-hitting, cosmic note. Closer "Catch You Dreaming" is appropriately dreamy and slightly melancholy. Turn it up loud and bliss out on another triumphant Ride release.
Overall Rating
0 Submissions