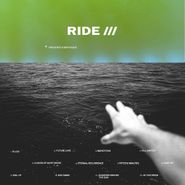 $29.98
Buy
Artist:
Ride
Genre:
Rock
Release Date:
08/16/2019
Label:
Wichita Recordings
Catalog Number:
570
Recording:
Studio
Length:
Format:
Vinyl LP
Note:
2LP


NOW OPEN!
Visit our new Berkeley
Cannabis Dispensary
located next door!
This Is Not A Safe Place (LP)
Ride
Buy
$29.98
SHIPS FREE
in U.S.
Amoeba Review
08/04/2020
Longtime fans of seminal shoegaze band Ride will find that their sixth album, This Is Not a Safe Place, delivers. The band sounds as fresh and as vital as ever, with the new songs fitting seamlessly alongside their classic, early oeuvre. Melancholy post-punk yearning propels tracks like the earworm "Future Love," while a restless wall-of-sound energy keeps tracks like "Repetition" rocking. Filled with intense riffs and gauzy melodies, This Is Not a Safe Place is the type of album you'll want to listen to all the way through and when it's over, flip it over, put the needle down, and start the whole experience over again.
Overall Rating
0 Submissions