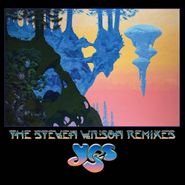 $119.98
Currently Unavailable
Artist:
Yes
Genre:
Rock
Release Date:
06/29/2018
Label:
Atlantic
Catalog Number:
562476
Recording:
Studio
Length:
Format:
Vinyl LP
Note:
6LP
Includes remixed versions of: The Yes Album (1971), Fragile (1971), Close To The Edge (1972), the double album Tales From Topographic Oceans (1973), and Relayer (1974). Each album features remixed audio by producer Steven Wilson, released on vinyl for the first time.


NOW OPEN!
Visit our new Berkeley
Cannabis Dispensary
located next door!
The Steven Wilson Remixes [Box Set] (LP)
Yes
Currently Unavailable
$119.98
SHIPS FREE
in U.S.
Overall Rating
0 Submissions