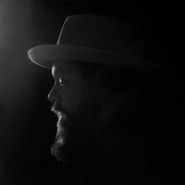 $39.98
Currently Unavailable
Artist:
Nathaniel Rateliff
Genre:
Rock
Release Date:
03/09/2018
Label:
Stax
Catalog Number:
00313
Recording:
Studio
Length:
Format:
Vinyl LP
Note:
2LP Deluxe Edition + 7"
1 per customer.
Tearing At The Seams [Deluxe Edition + 7"] (LP)
Nathaniel Rateliff

Currently Unavailable
$39.98
SHIPS FREE
in U.S.
Amoeba Review
Nathaniel Rateliff turns everything you've thought about Americana and good old-fashioned soul upside down. Namely, by pairing these seemingly disparate genres together to create a thoroughly down south, incredibly raucous and raw album. The band has got the Stax seal of approval, so you know this one's got heart.
Overall Rating
0 Submissions