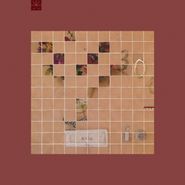 $39.98
Currently Unavailable
Artist:
Touché Amoré
Genre:
Rock
Release Date:
11/18/2016
Label:
Epitaph Records
Catalog Number:
87492
Recording:
Studio
Length:
Format:
Vinyl LP
Stage Four [Deluxe LP Edition] (LP)
Touché Amoré

Currently Unavailable
$39.98
SHIPS FREE
in U.S.
Amoeba Review
Burbank-based post-hardcore band Touché Amoré pulls no punches on their fourth album. Having recently lost his mother to cancer, lead singer Jeremy Bolm's lyrics and screaming vocals pierce even sharper than before. "Palm Dreams" is particularly urgent in its tenacious delivery, while the melodic "Skyscraper" is a haunting mid-tempo closer.
Overall Rating
0 Submissions