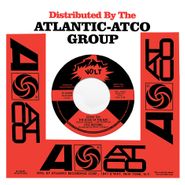 $9.98
Currently Unavailable
Artist:
Otis Redding
Genre:
Soul
Release Date:
01/09/2018
Label:
Atlantic
Catalog Number:
563996
Recording:
Studio
Length:
Format:
Vinyl 7"
Note:
Limit 1 per customer.
(Sittin' On) The Dock Of The Bay / Sweet Lorene [Gold Vinyl] (7")
Otis Redding
Currently Unavailable
$9.98
SHIPS FREE
in U.S.
Amoeba Review
This single includes the rare, original version of the song, which is shorter and with Redding's vocals noticeably lower in the mix. This original version was quickly pulled after a brief release and replaced with the version that the world has known ever since. This anniversary 7-inch marks the first time the original version has appeared on vinyl since the initial release in 1968.
Overall Rating
0 Submissions