50 Best Selling Albums of 2021
50 Best Selling Albums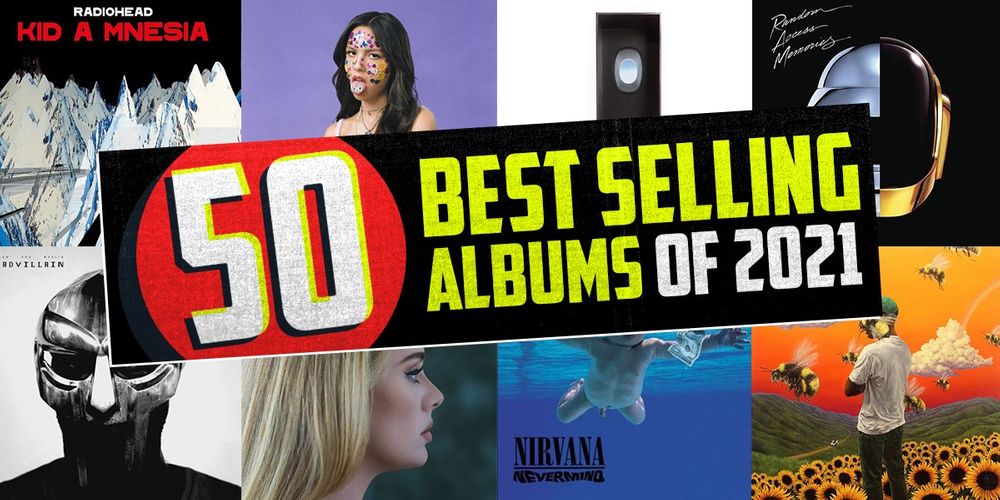 2021 was the year of the supply chain shortage. From the logjam at the ports to the backlog at the vinyl pressing plants, issues with supplies for all kinds of products we take for granted made for a very strange year. Our best sellers list is no exception. There were records we could not get in stock after release week, which probably would have been best sellers for us if we'd had the stock available. There are albums that, while always strong sellers, saw a huge jump in demand after an artist's untimely passing or a band's breakup. And then there are the albums that fans simply could not get enough of, no matter what year they were released.
---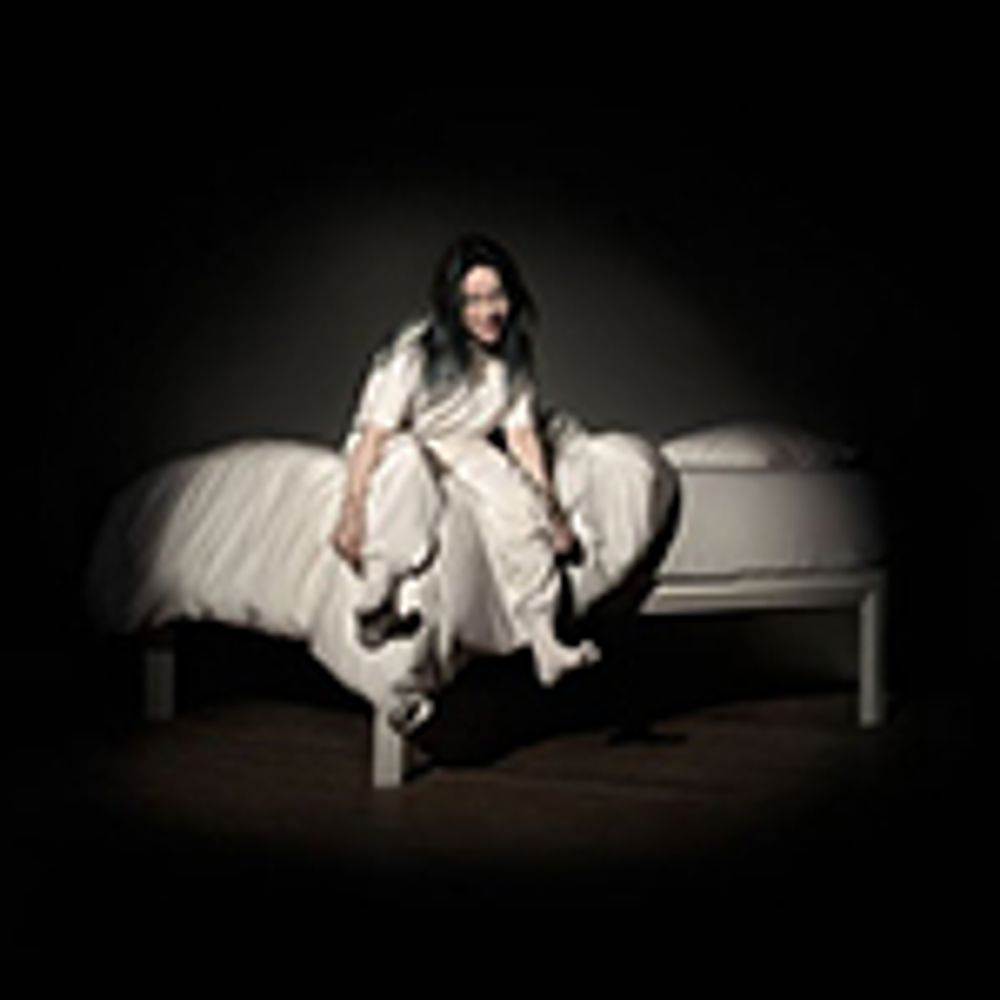 50. Billie Eilish - WHEN WE ALL FALL ASLEEP, WHERE DO WE GO?
Billie Eilish's 2019 debut full-length album remained a strong seller in 2021. The album is full of moody, ultra intense electro pop that's not afraid to push some buttons, including the hit songs "Bad Guy" and "I Wish You Were Gay." There's an assuredness, an angst, and a darkly seductive glamour to her work that belies her years. Fierce and ferocious, this is no-holds-barred pop that's as smart as it is likely to get stuck in your head.
---
The Fugees' 1996 masterpiece is one of the best-selling hip hop albums of all time. With intelligent and soulful songs including "Killing Me Softly," "Fu-Gee-La" and "Ready or Not," it's not hard to see why. The Score was critically acclaimed when it was released in 1996, winning two GRAMMY Awards, including Best Rap Album, and was nominated for Album Of The Year. Twenty-five years later it continues to hold down a spot on our list of the 50 best selling albums of 2021.
---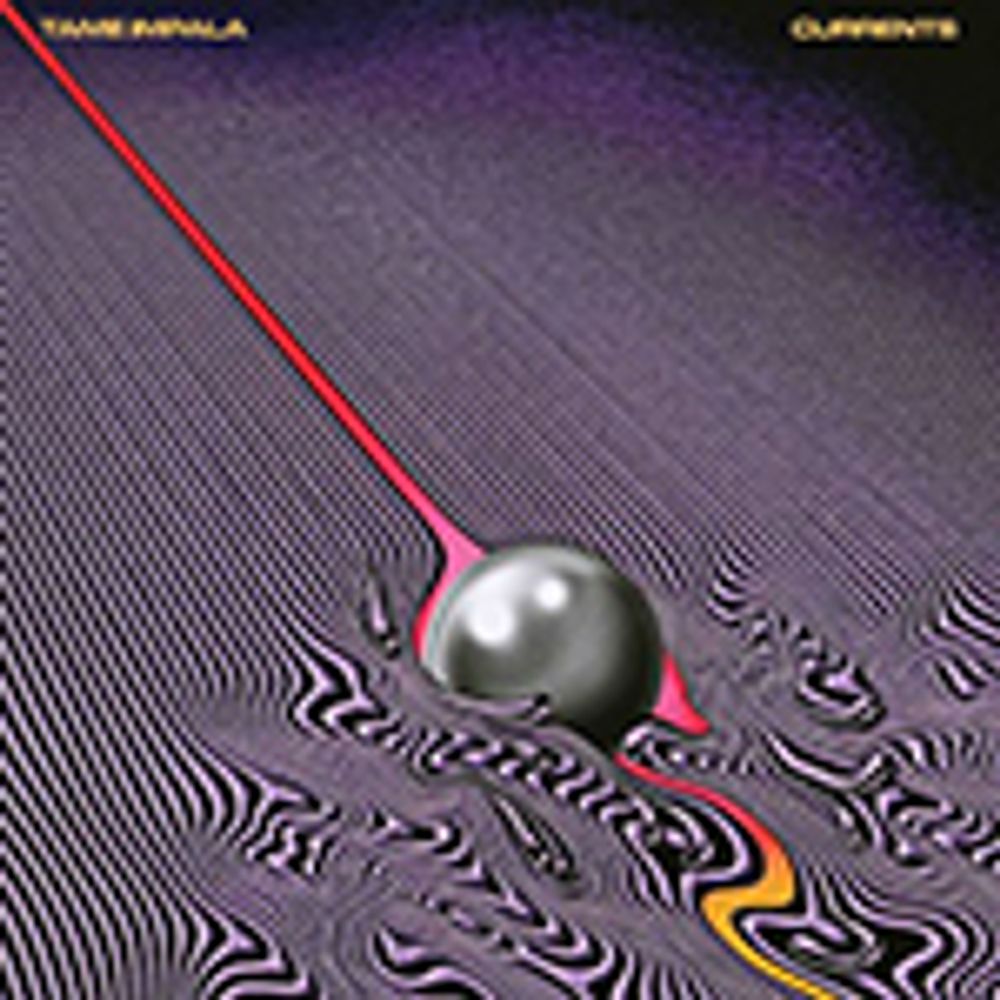 48. Tame Impala - Currents
Tame Impala's Kevin Parker shifted gears a bit on his third album, Currents, drawing as much from '80s soul and disco as he did from prog-rock and psychedelia. Though such a change could have threatened to derail a good thing, it was a move that highlighted his impressive range as a musician and ultimately helped broaden the group's fanbase. Released in 2015, Currents sounds even tastier today and remains a top seller for us 6 years later.
---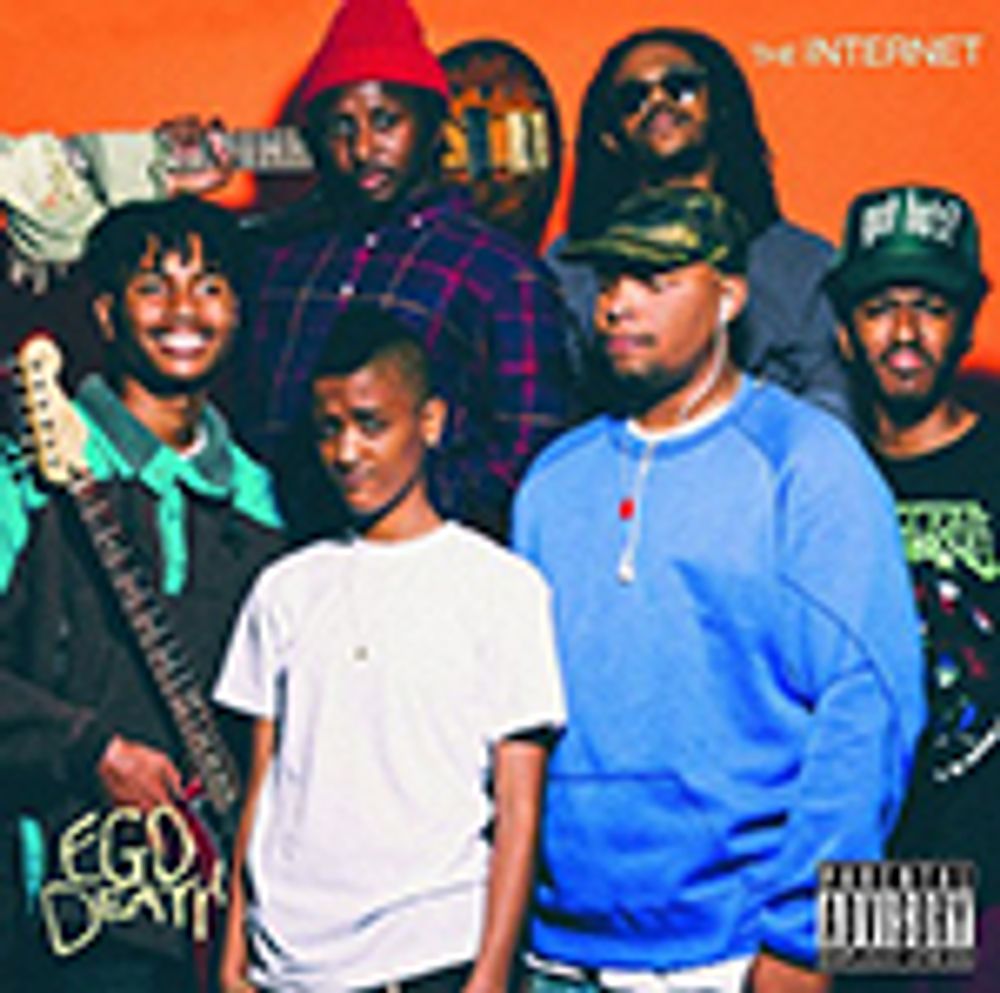 47. The Internet - Ego Death
Originally released in 2015, The Internet's Ego Death has staying power. Sultry, smooth, and summery, the Los Angeles collective's third studio album includes the contemporary-classic "Girl," featuring Kaytranada, as well as tracks with guest appearances by Vic Mensa, Janelle Monae, James Fauntleroy, and Tyler, the Creator.
---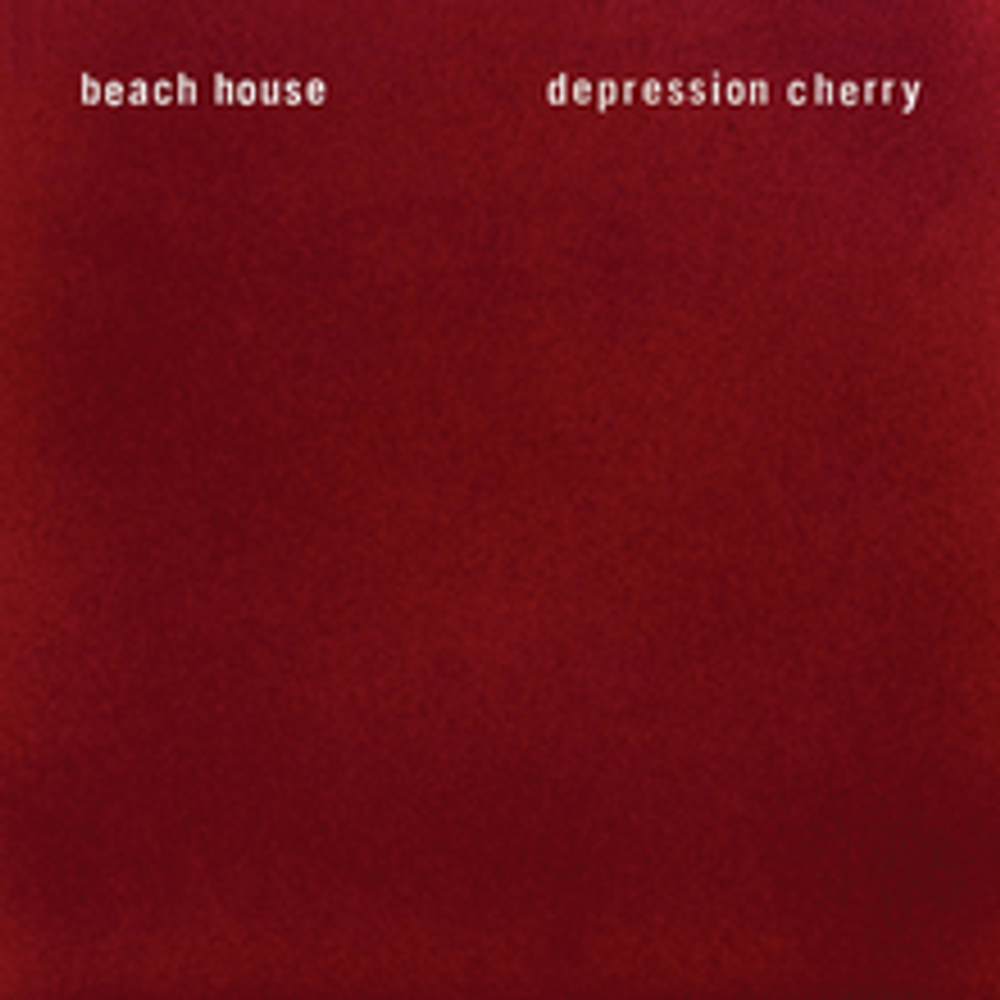 46. Beach House - Depression Cherry
The dreamy duo from Baltimore turned to simpler sounds and created a transformative experience with their fifth studio album, Depression Cherry, released in 2015. Lush, mystical and theatrical, it remains a popular seller with a well-earned slot on the list this year.
---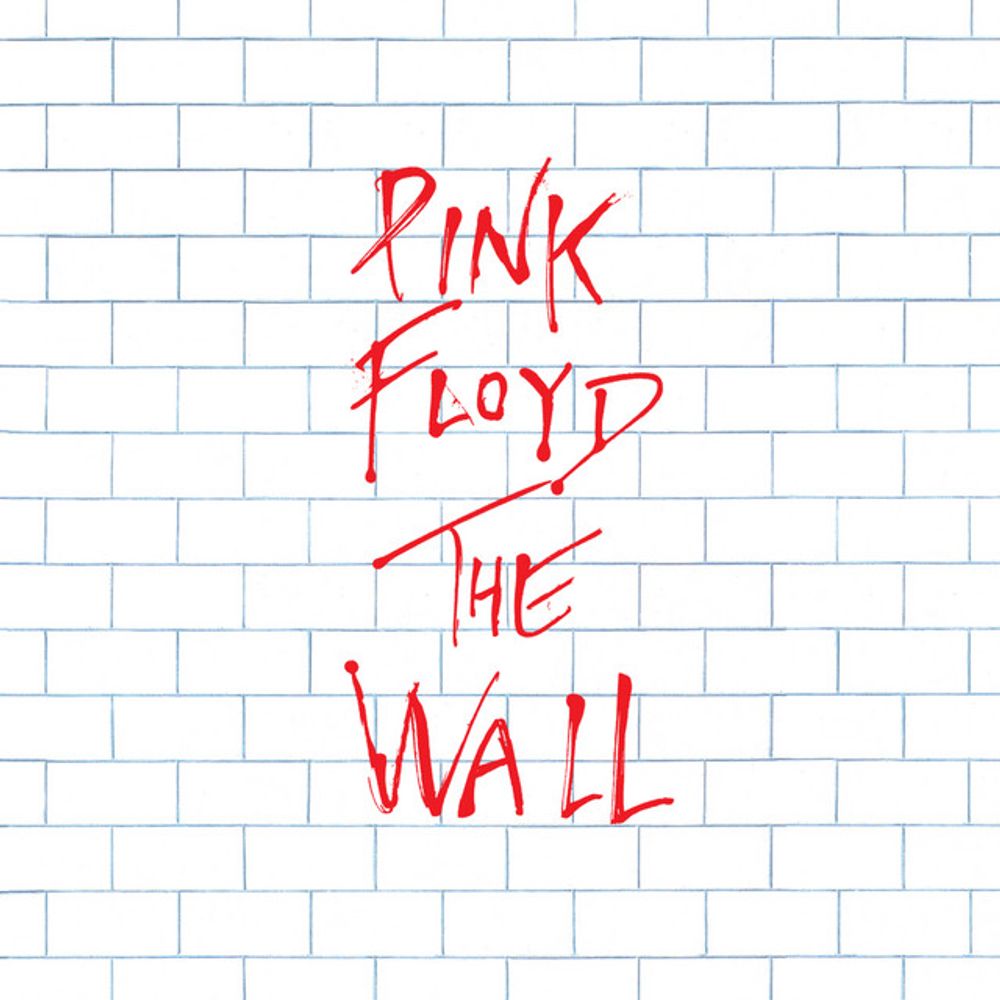 45. Pink Floyd - The Wall
Pink Floyd's legendary concept album from 1979 tells the story of the fictional rock star Pink who retreats from the world behind a metaphorical wall. With the beloved single, "Another Brick In The Wall, Part 2," and the iconic imagery from its epic tour, it continues to capture the imagination of fans of all ages.
---
The debut album from the world's "Most Successful Virtual Band" (Guinness World Records) is a fun-filled hybrid of pop, dub, indie rock, hip-hop and more, courtesy of Damon Albarn and artist Jamie Hewlett, plus Del the Funky Homosapien, Dan the Automator and Kid Koala. Fans in 2021 were still delighted with this first turnout from the four animated members.
---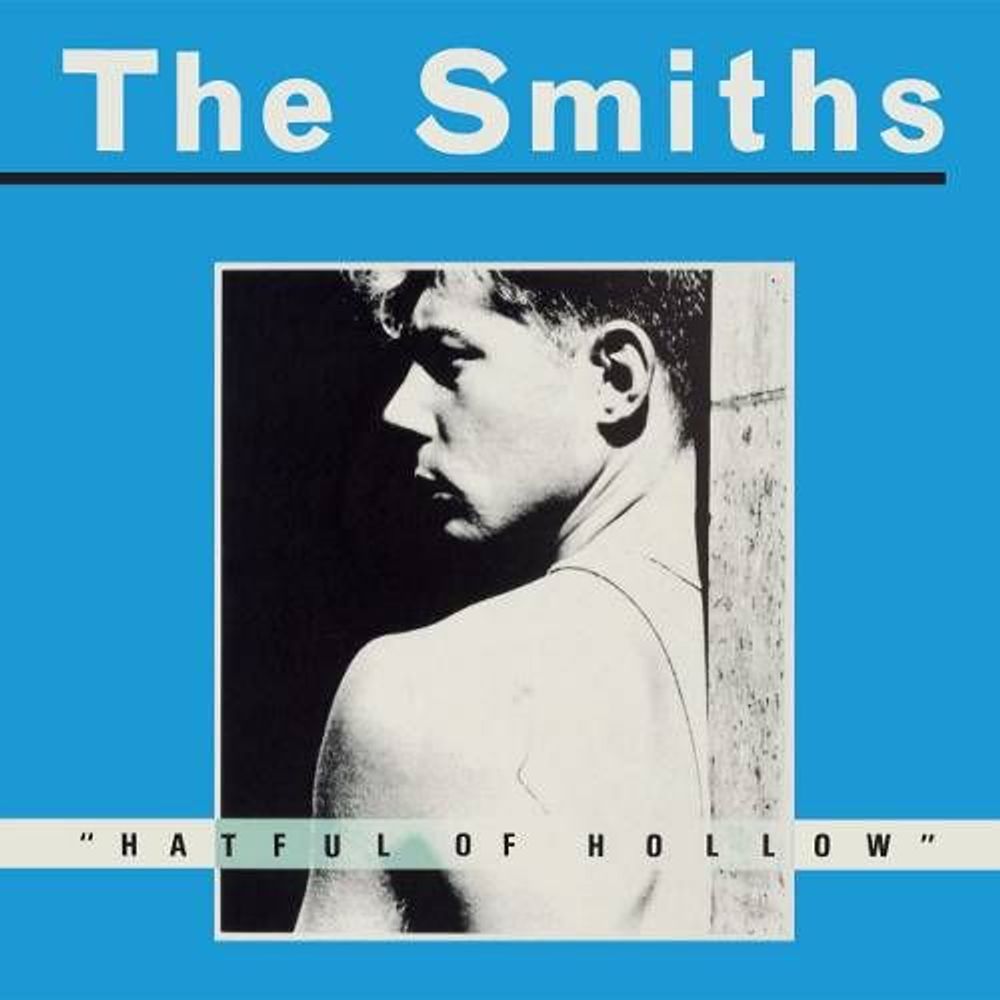 43. The Smiths - Hatful of Hollow
This 1983 compilation album of mostly BBC Radio 1 sessions has earned a solid place in the beloved band's discography, and was a best seller of 2021. Tracks like "What Difference Does It Make" and "This Charming Man" were re-recorded with slight differences either as singles or album tracks on their self-titled debut in 1984.
---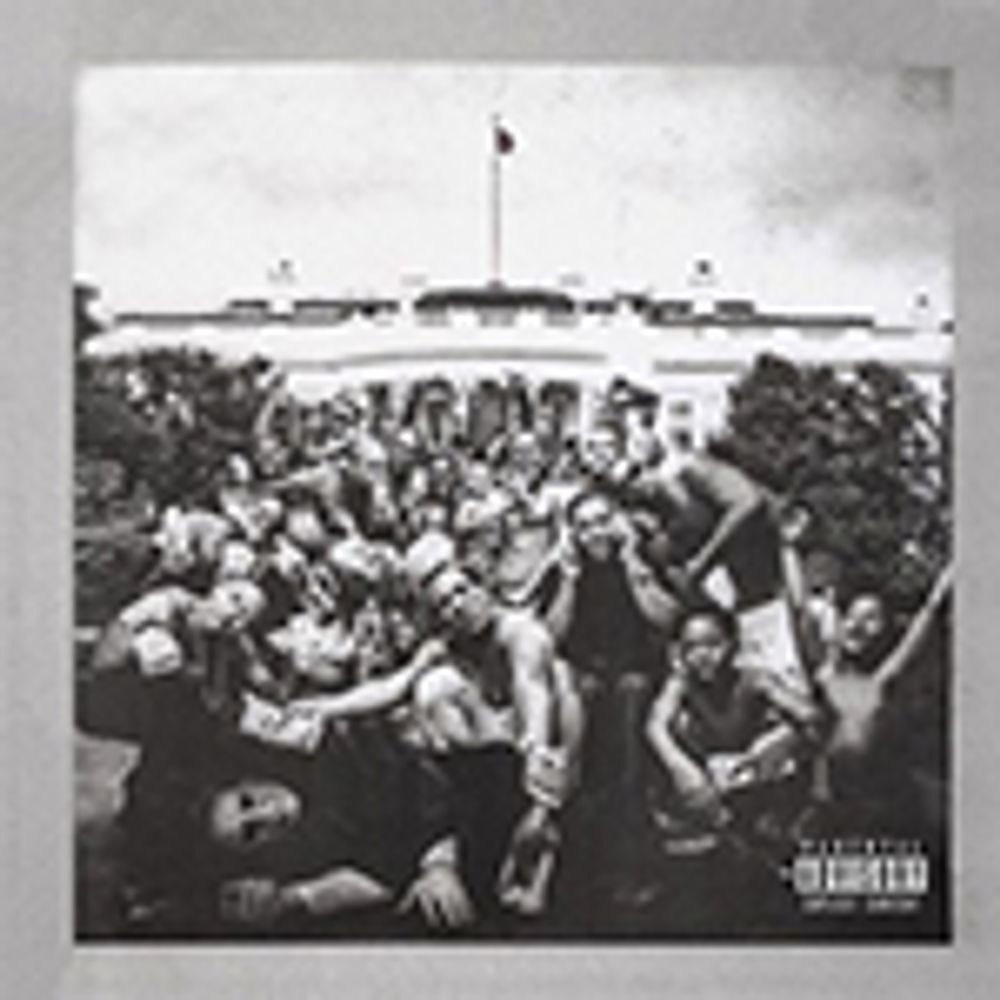 42. Kendrick Lamar - To Pimp A Butterfly
Inspired by a visit Kendrick Lamar made to South Africa, 2015's To Pimp a Butterfly is a bold, political showstopper. Lamar looks cultural trauma in the eye on his third studio album while bringing nuance to his lyrics and celebrating the beauty of Black culture. He won five GRAMMY Awards for To Pimp A Butterfly, including Best Rap Album, and was nominated for an additional six, including Album Of The Year.
---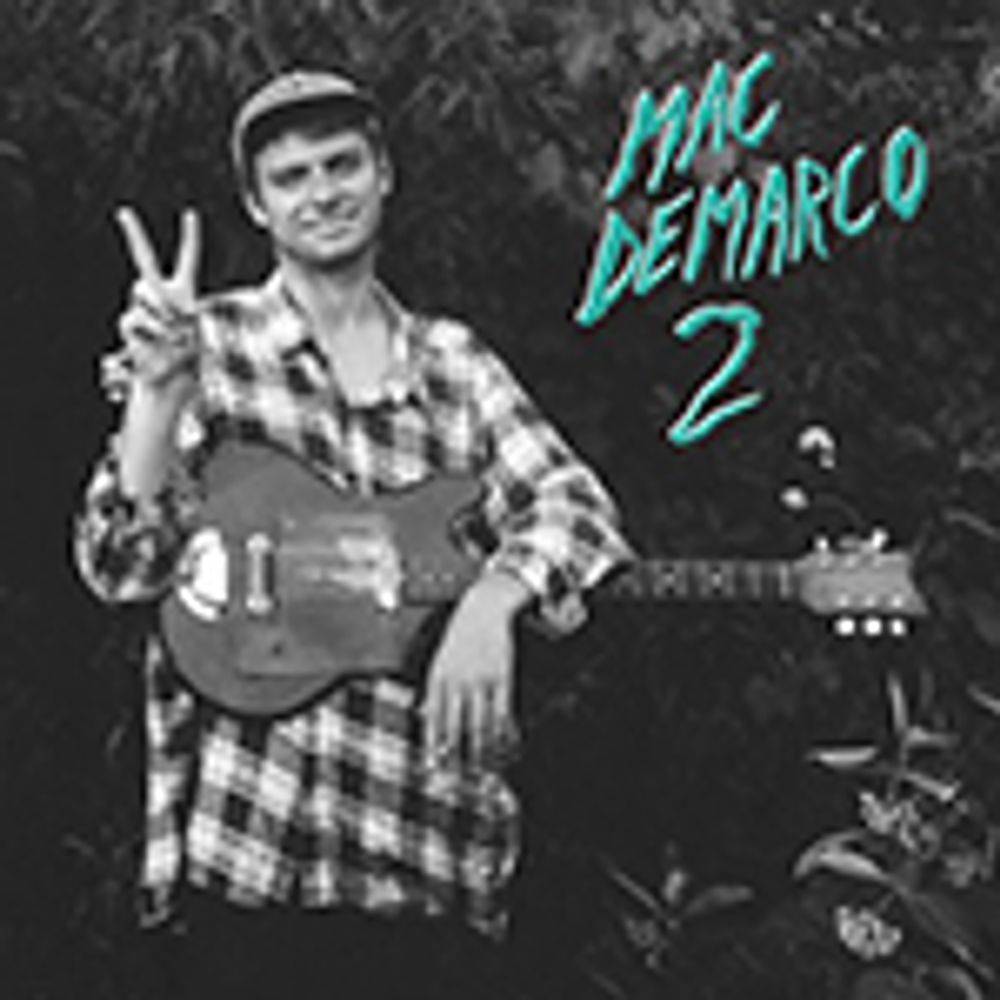 41. Mac DeMarco - 2
Slacker rocker Mac DeMarco's 2012 debut full-length album 2 turned the DIY artist into a no-frills indie-rockstar and is still captivating audiences today with its shimmery, melt-y guitar hooks, country-funk rhythms, and expertly constructed pop songwriting.
---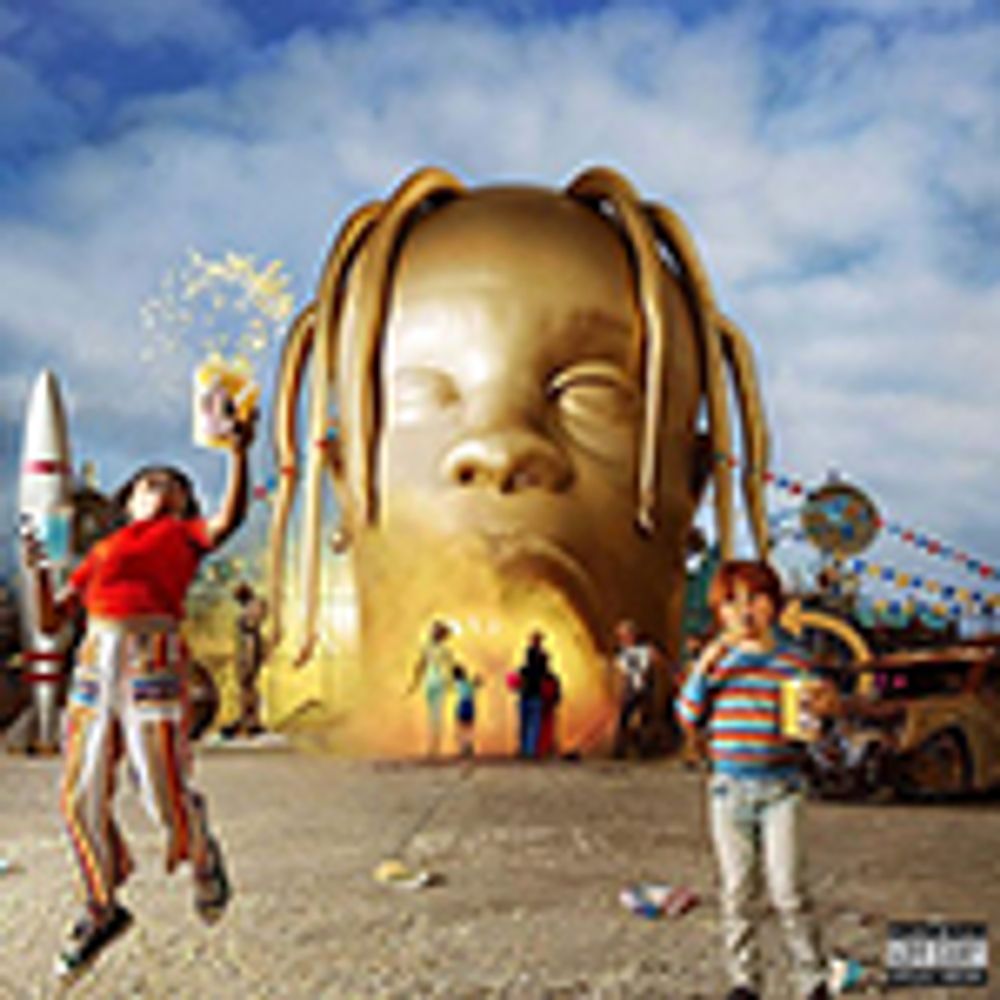 40. Travis Scott - Astroworld
Perhaps now more synonymous with tragedy than with groundbreaking hip-hop Travis Scott's Astroworld LP caught attention in 2018 due to its savvy fusion of rap, psychedelia, and trap. Greeted with widespread acclaim on its release, the album took home Album of the Year at the 2019 BET Hip Hop Awards.
---
Nas' debut LP Illmatic has been changing lives since its release in 1994. A classic of East Coast hip-hop, the album is widely considered one of the best rap releases of all time, thanks to tracks like "New York State of Mind," "Life's a Bitch," "The World Is Yours" and "One Love." Twenty-seven years later, fans are still flocking to this album.
---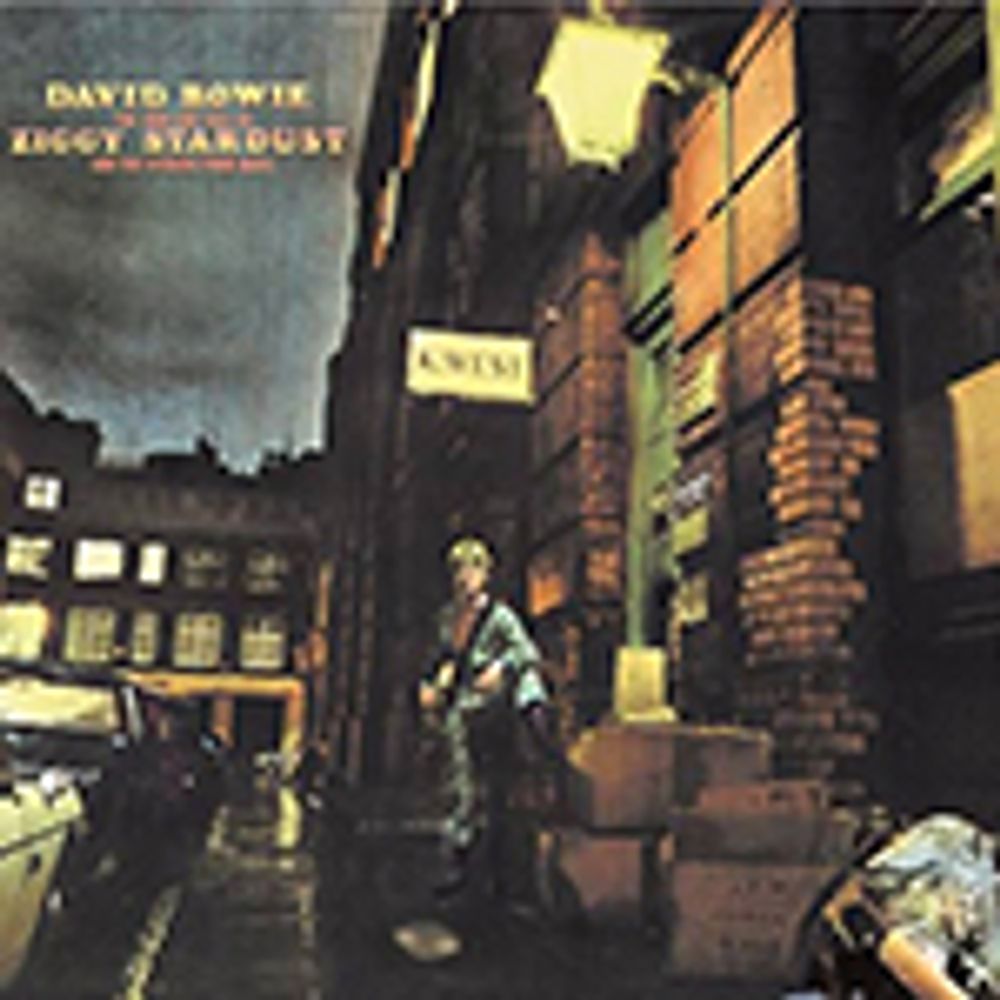 38. David Bowie - The Rise & Fall of Ziggy Stardust and The Spiders From Mars
David Bowie first introduced his legendary alter ego Ziggy Stardust to the world in 1972, and the world has never fully recovered. Bowie's beloved, ambitious, and innovative fifth album would go on to influence musicians, artists, designers, and pop culture for decades. Songs like "Suffragette City," "Ziggy Stardust," and "Moonage Daydream" continue to inspire and move fans anew and the album still sells strongly nearly 50 years later.
---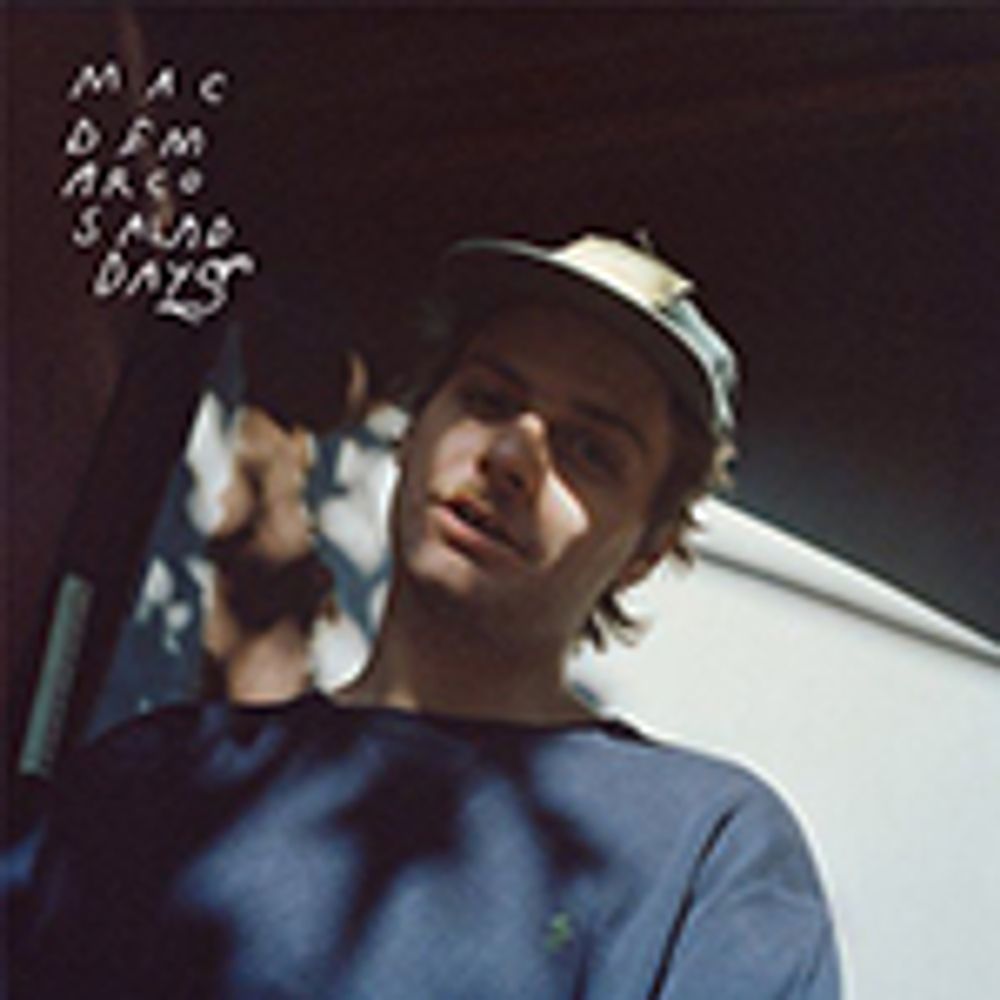 37. Mac DeMarco - Salad Days
Mac DeMarco's 2014 follow up to his breakthrough hit didn't shock audiences with sparkly, new production, or major directional changes, and it certainly didn't disappoint either, as seven years after its release, it's still a top seller. While musically similar to its predecessor, DeMarco reveals more of himself lyrically, keeping his reliable sound and attitude fresh and forward moving.
---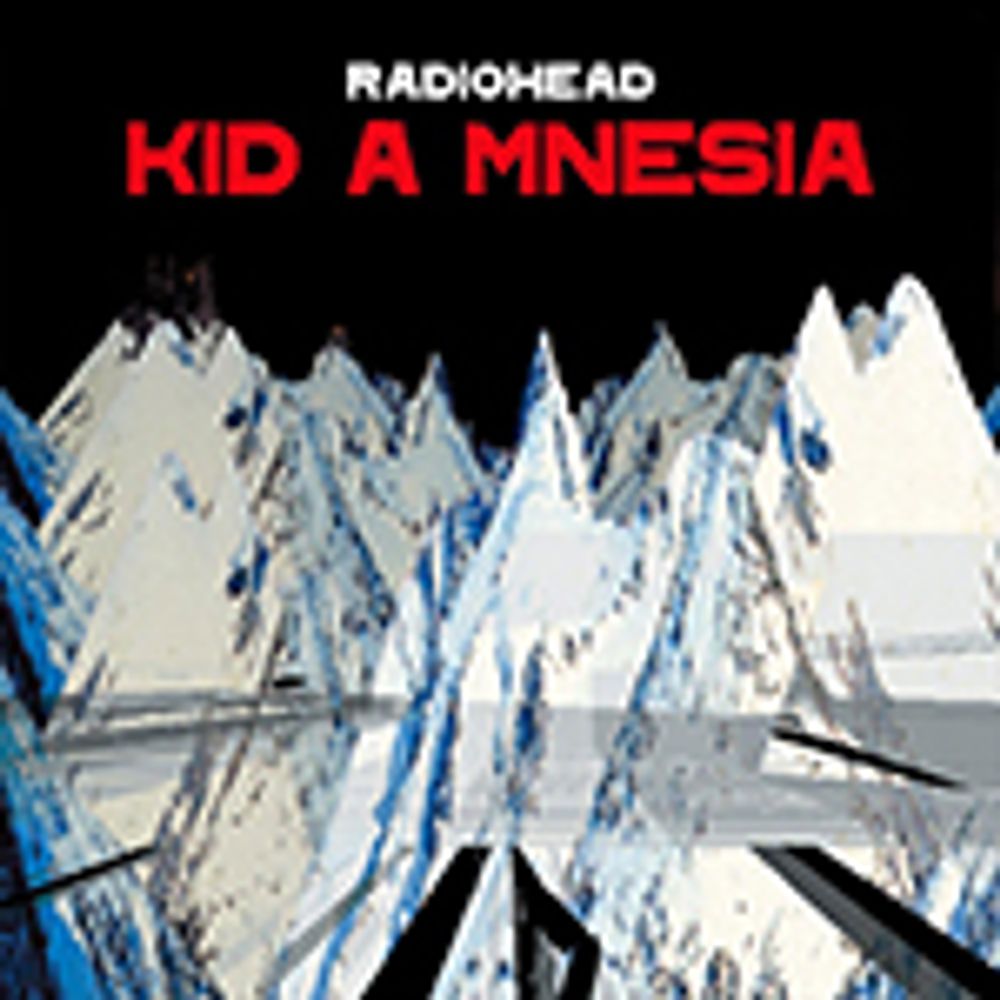 36. Radiohead - KID A MNESIA
Radiohead's KID A MNESIA is a reissue of their now classic albums Kid A (2000) and Amnesiac (2001), with a third disc called Kid Amnesiae, consisting of previously unreleased material from both albums' recording sessions. The Kid Amnesiae material includes different versions of familiar tracks as well as two totally-new-to-you tracks, "If You Say the Word" and "Follow Me Around." It's deeply satisfying to return to these albums in a different way and to experience some truly excellent, unreleased songs from the same era. That's why fans found KID A MNESIA to be vital listening, even if they've already got Kid A and Amnesia memorized from beginning to end.
---
35. The Beatles - Abbey Road (Anniversary Edition)
The Beatles reissued Abbey Road in 2019 in a special 50th anniversary edition. As the swansong to their recording career, Abbey Road should not sound as joyous as it does. Following the brilliant arrogance of the White Album, ostensibly four solo albums in one, and the shaky chemistry that characterized the Let It Be sessions, it's no secret that The Beatles had one of the more contentious (and certainly most publicized) band fractures in all of history. So perhaps in the moment, and certainly in retrospect, the completeness that defines Abbey Road comes as a surprise. All the whimsy, invention, and energy that represented the creative peak of the fab four is fully present across these 45+ minutes of music, and just like the band's other most important works, continues to influence the direction of rock music and appeals to fans 50+ years later.
---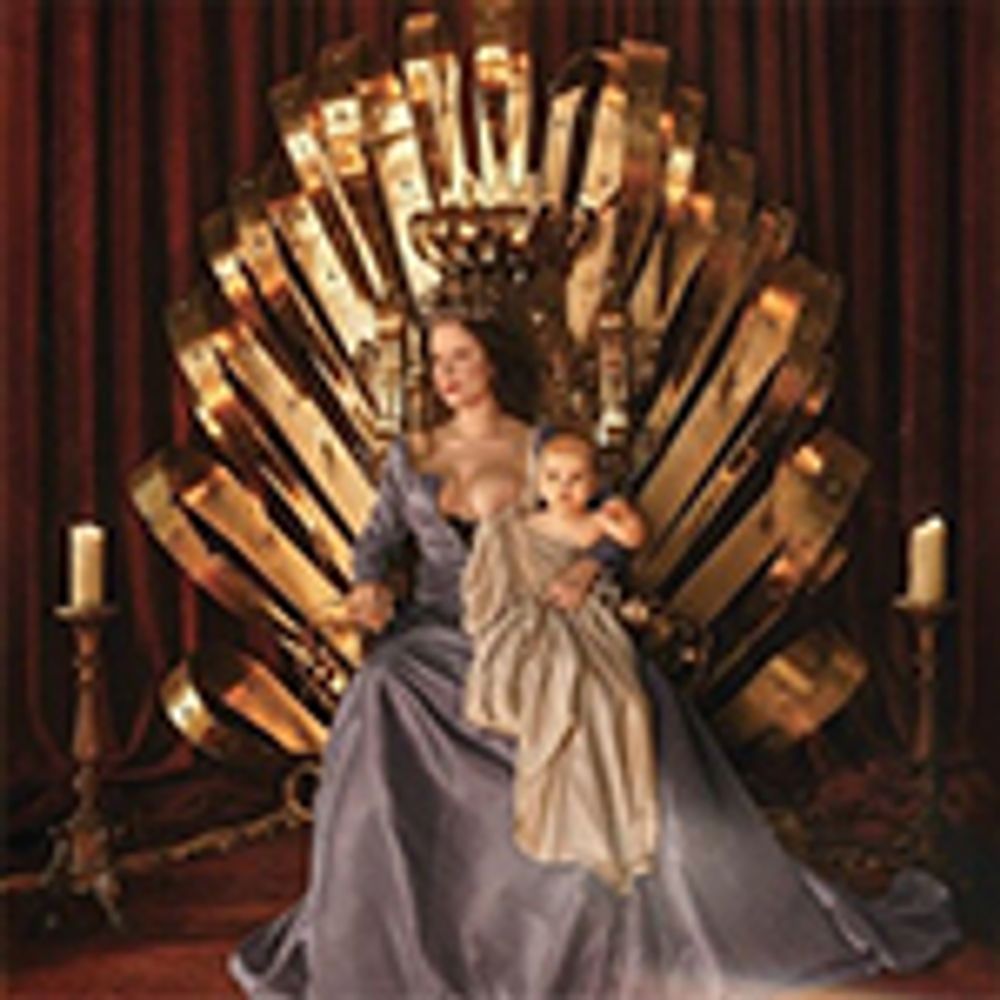 34. Halsey - If I Can't Have Love, I Want Power
Halsey's latest album If I Can't Have Love, I Want Power showcases the singer at her grunged-out, edgy best as she explores themes of patriarchy, pregnancy, misogyny, and motherhood. Produced by Trent Reznor and Atticus Ross, it's one of the year's biggest and best alt-rock albums.
---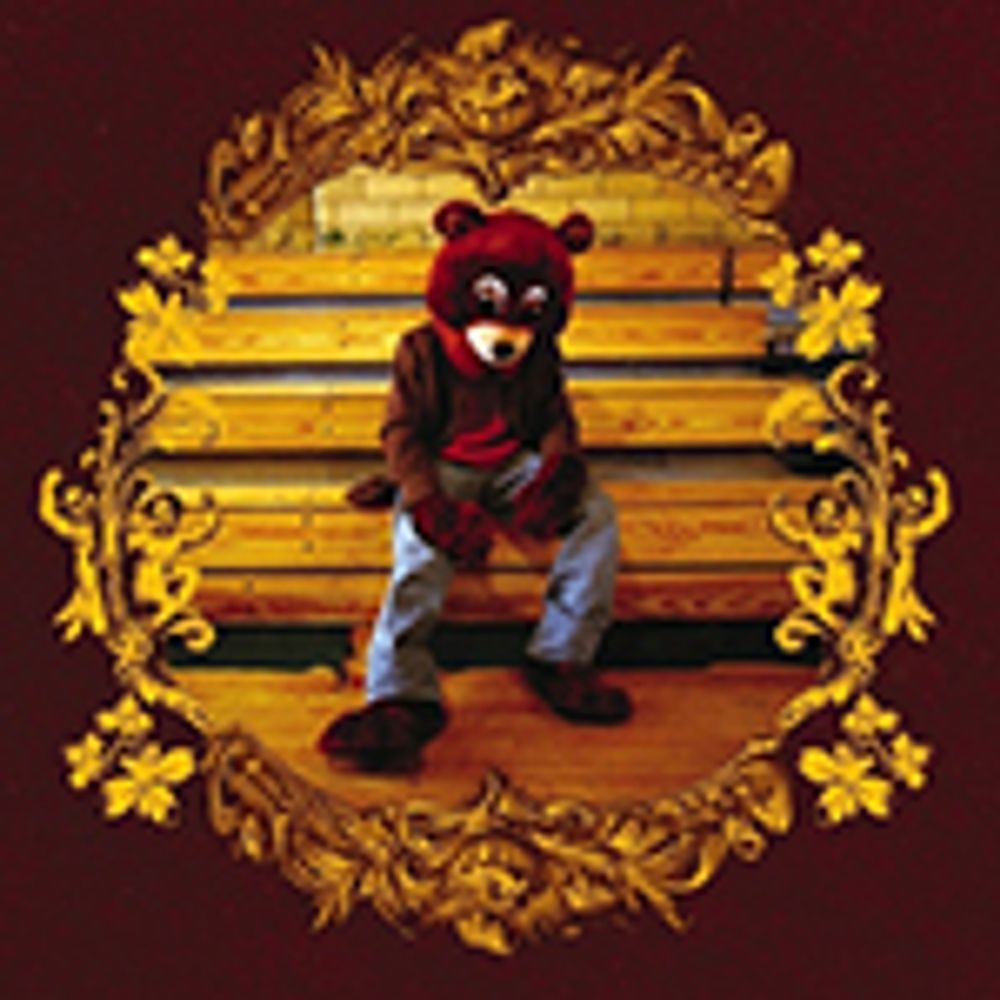 33. Kanye West - College Dropout
Kanye's 2004 debut album College Dropout holds tremendous staying power on our rundown of the year's best-selling albums--that's because it sounds as fresh and innovative as ever. "Jesus Walks," "Slow Jamz," and "Through the Wire" are modern classics that still possess the power to surprise and delight, all these listens later.
---
Released in 1993, Slowdive's second album remains a classic in the realm of shoegaze and dream-pop, featuring stronger ambient music influences than before as well as personal lyrics regarding the break-up between vocalists/guitarists Rachel Goswell and Neil Halstead. The shimmering, heady record was another best seller this year.
---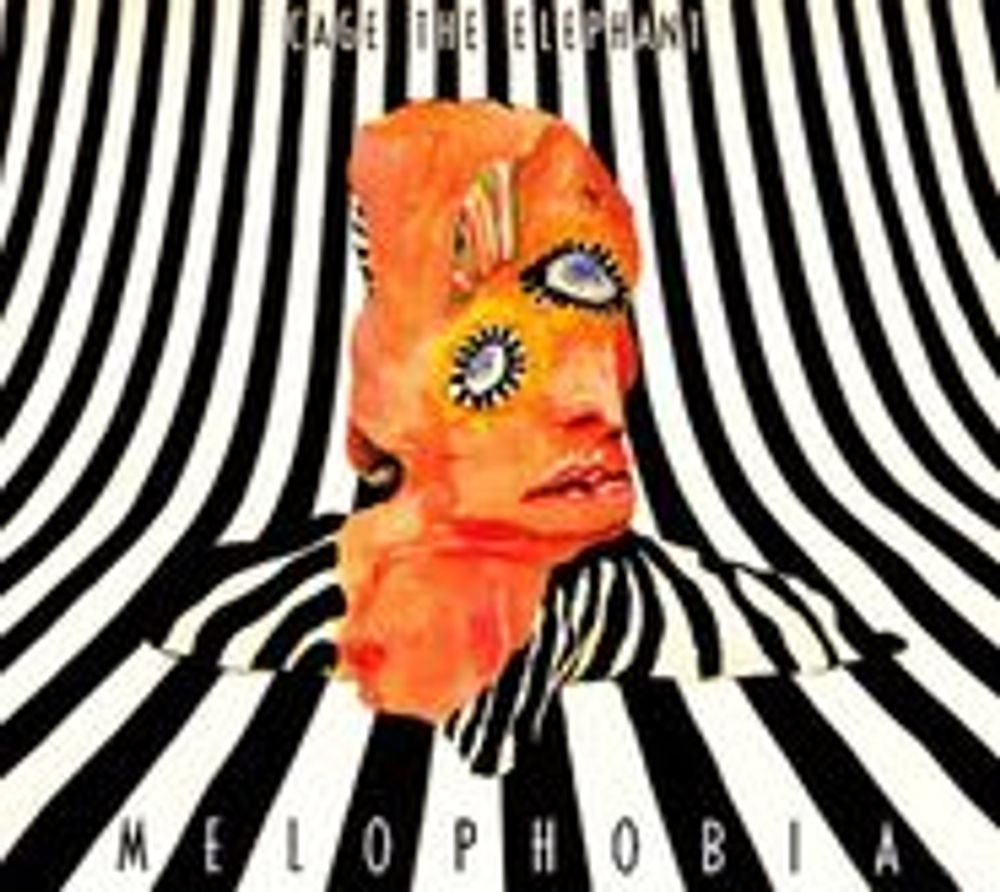 31. Cage The Elephant - Melophobia
For their third album, 2013's Melophobia, Cage The Elephant stepped away from the grunge-inspired sound of their previous record Thank You, Happy Birthday and embraced a broader palette, incorporating more psych-rock elements and lyrical introspection. The evolution helped to keep the album a best seller in 2021.
---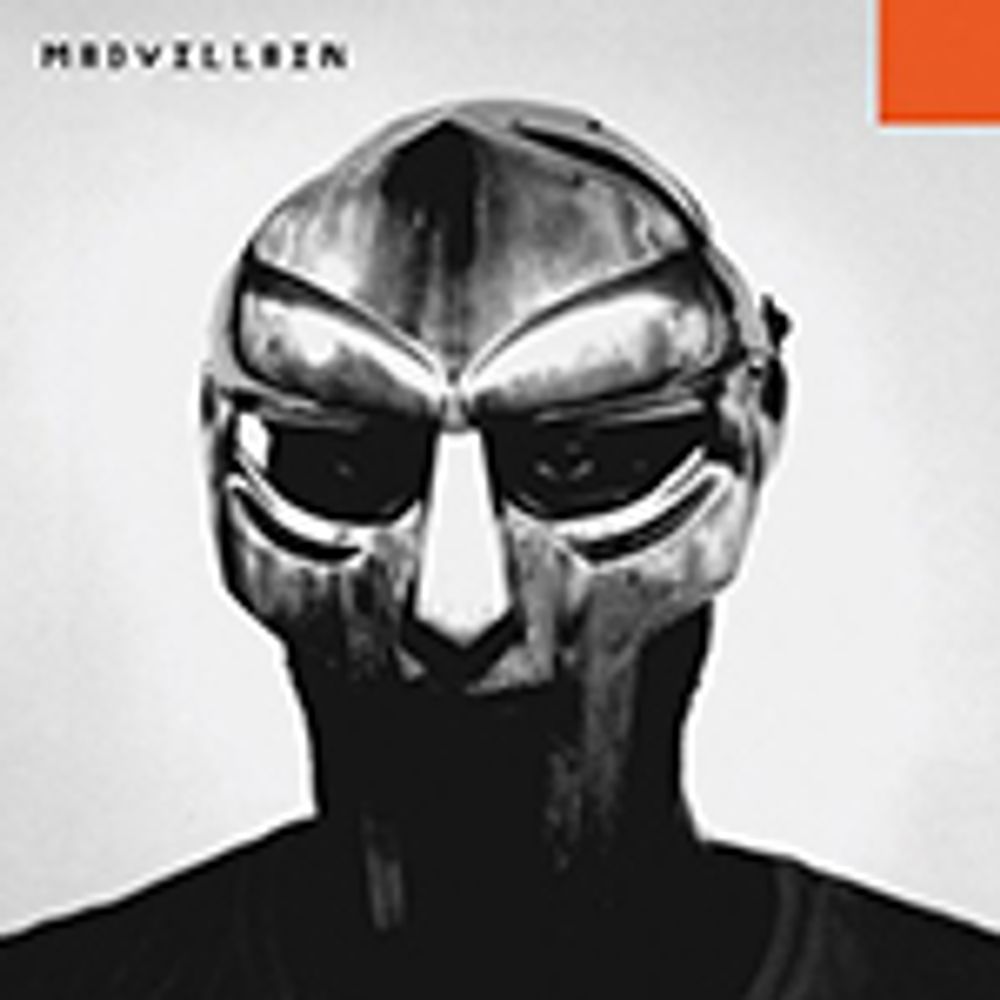 30. Madvillain - Madvillainy
In 2004, MF DOOM and Madlib released their supergroup debut record. With its dirty, underground sound, unconventional structures, and surreal lyricism, Madvillainy kept finding new ears in 2021 and inspiring a new generation of DJs and MCs who wanted to opt for a scrappier, funkier, and rawer approach to their music. With the unexpected passing of MF DOOM in October, fans were eager to celebrate and appreciate the mysterious rapper's art again.
---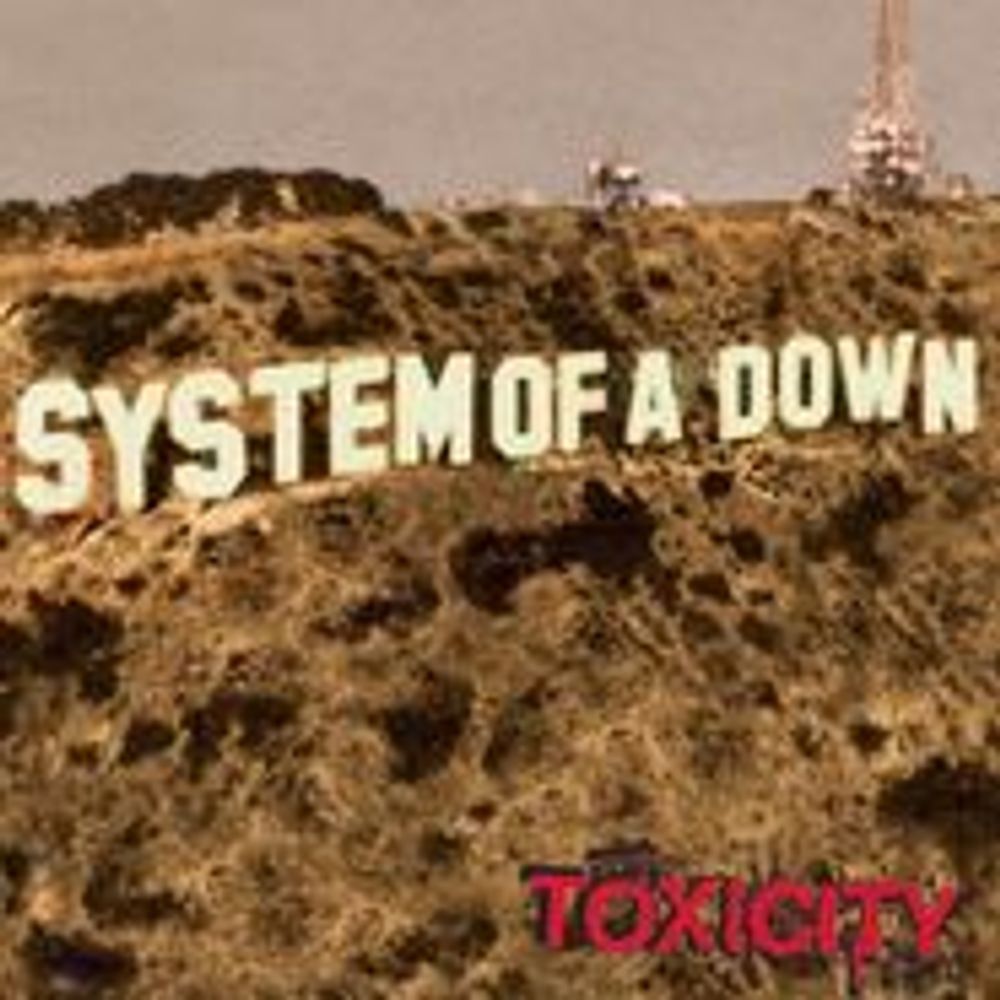 29. System of a Down - Toxicity
2001's Toxicity incorporates elements of prog-rock, jazz, and Armenian and Greek music into the band's crushing nu-metal sound - a formula that continues to mesmerize fans of hard rock. The idiosyncratic single "Chop Suey" was nominated for a Grammy for Best Metal Performance and the album was a best seller this year.
---

Adele returned this year with the emotional powerhouse, 30. The long-awaited album chronicles the British singer's divorce from her husband and her ensuing disappointment and heartbreak. Adele tackles the topic in her usual unflinching style, her voice soaring and keening, her lyrics immediate and emotionally effective. With bigger-than-life vocals, northern soul cool, and vibrant strings—the type of impactful flourishes that give Adele's silky '60s sound such an immediate grip on the hearts of listeners, the album is a showstopper featuring tales of love and loss that sound like timeless classics.
---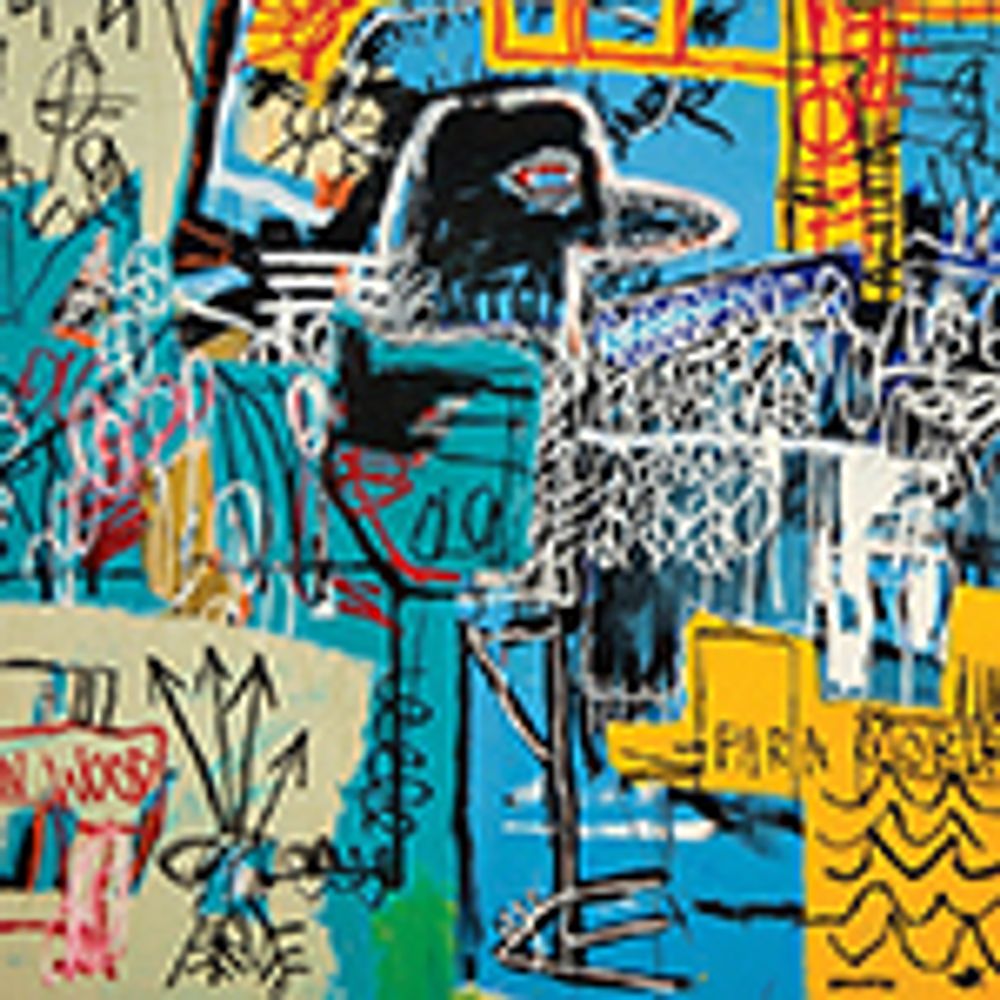 27. The Strokes - The New Abnormal
The Strokes' sixth album The New Abnormal - another best seller this year - found the band pushing into new musical territory and outside their comfort zone. As masters of pop brevity, this is the first Strokes album to feature any song reaching the five minute mark. With a crystalline (but never overdone) production from modern rock guru Rick Rubin, the new wrinkles to The Strokes' sound are cast in sharp relief, unindebted to either the stripped down production and telephone booth vocals of Is This It or the stylized '80s worship of their post-reunion albums.
---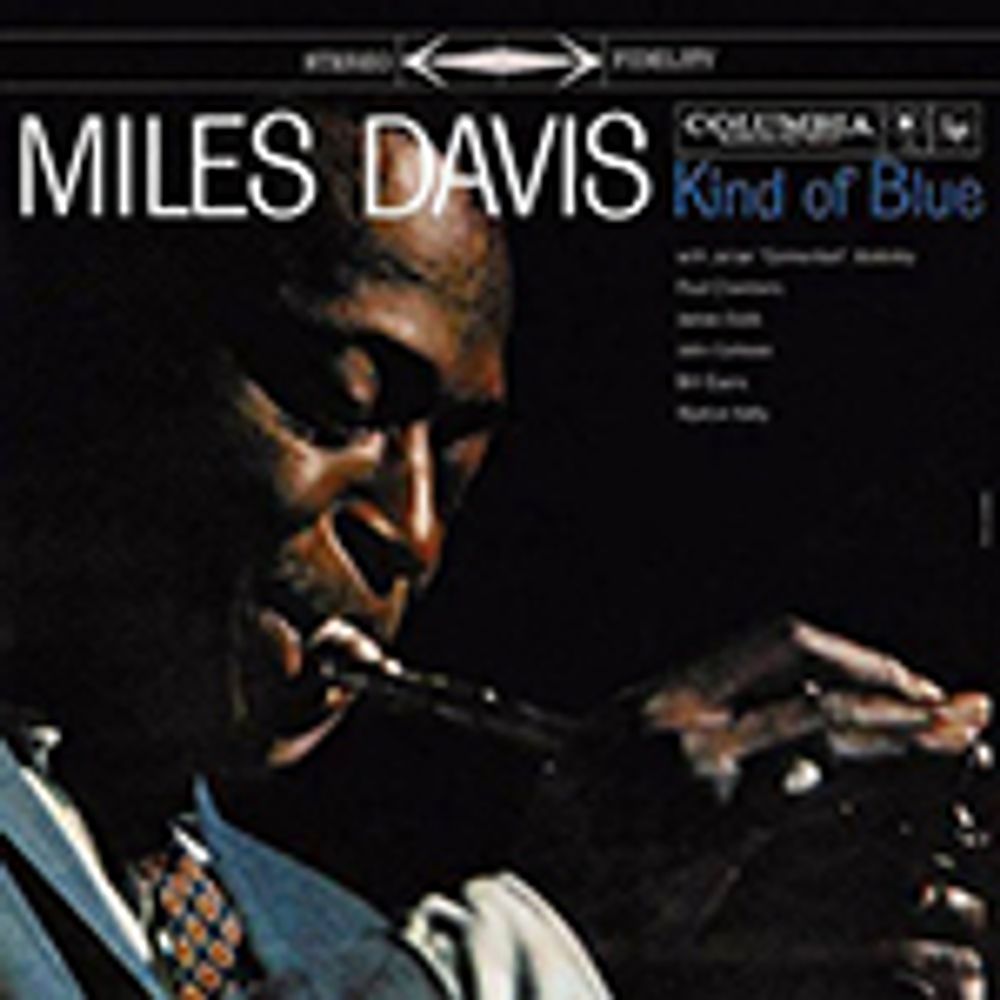 26. Miles Davis - Kind of Blue
What more could be written about one of the most revered and influential albums ever recorded? Not only did it set the tone for a new era of jazz music, it became a cultural blueprint for a new kind of cool that is still being imitated today. Music fans have found the 180-gram re-press a great way to listen to it with new ears, especially in 2021.
---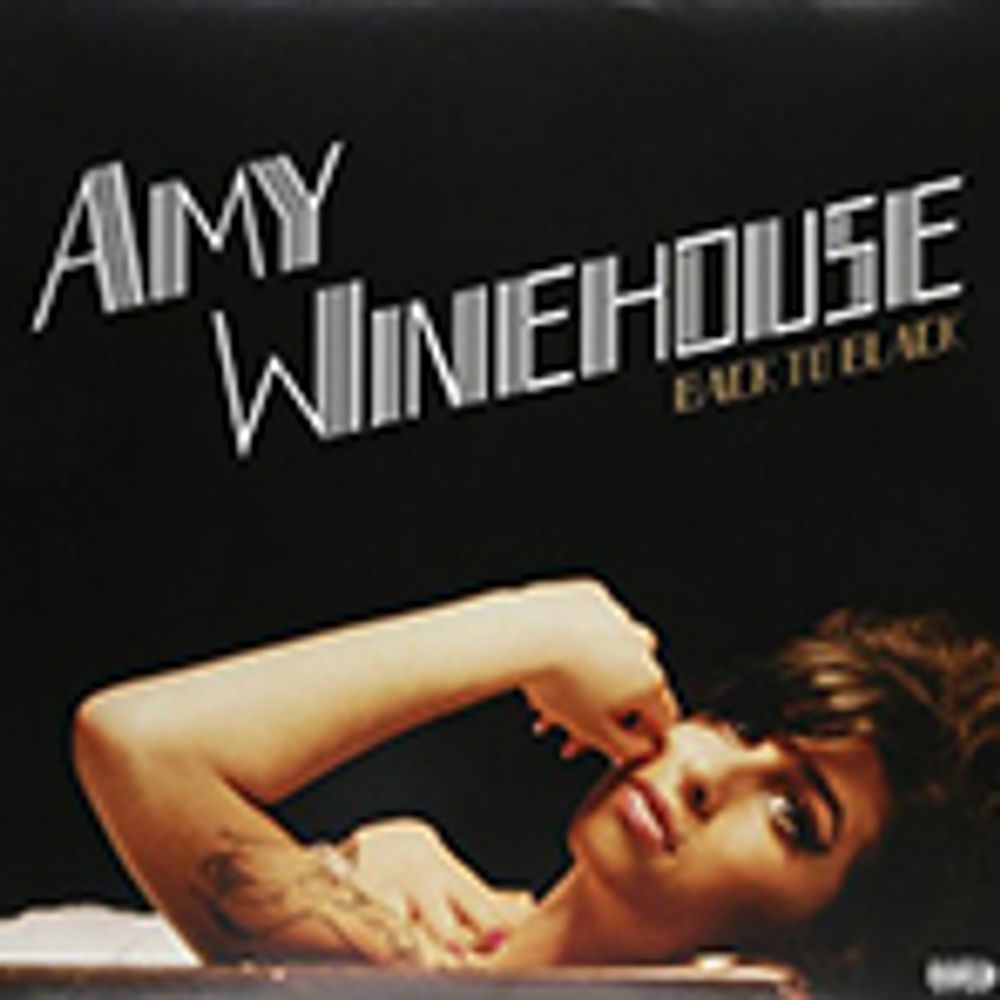 25. Amy Winehouse - Back to Black
Amy Winehouse's breakout 2006 album, Back to Black, remained one of our strongest sellers in 2021. Spearheaded by the massive hit, "Rehab," it was the late singer's second and final album, scoring multiple wins at the 50th Annual Grammy Awards with its clever blend of the 1960s girl-group sound and contemporary R&B.
---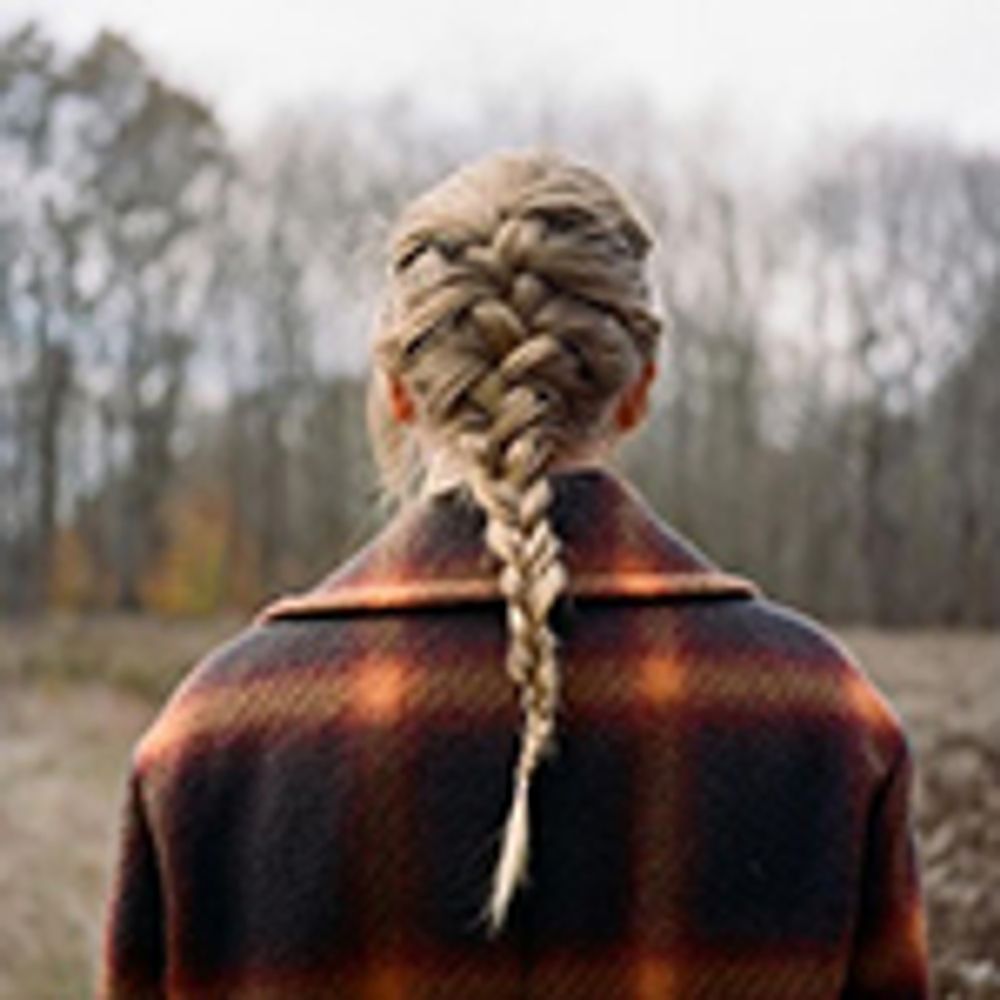 24. Taylor Swift - Evermore
Taylor Swift's pandemic foray into soft indie rock with the help of The National's Aaron Dessner produced first Folklore and its companion album, Evermore. Once again, there are guest turns by artists like Bon Iver, but the HAIM-assisted "No Body, No Crime" is an album highlight thanks to its folky arrangement, reminding everyone that Swift was once an adept country singer/songwriter. "Gold Rush" is another standout here, a quietly stirring track that features Jack Antonoff.
---
23. Harry Styles - Fine Line
Harry Styles' second solo album from 2019 continues to be a top seller into 2021. Rarely do radio-ready pop tracks sound this smart and hit this hard. "Watermelon Sugar" is catchy as hell, not to mention ubiquitous. "Lights Up" is life-affirming, soulful, and sexy. "Adore You" is a lush, dreamy banger that feels a lot like falling in love. Fine Line is ridiculously good and completely addictive.
---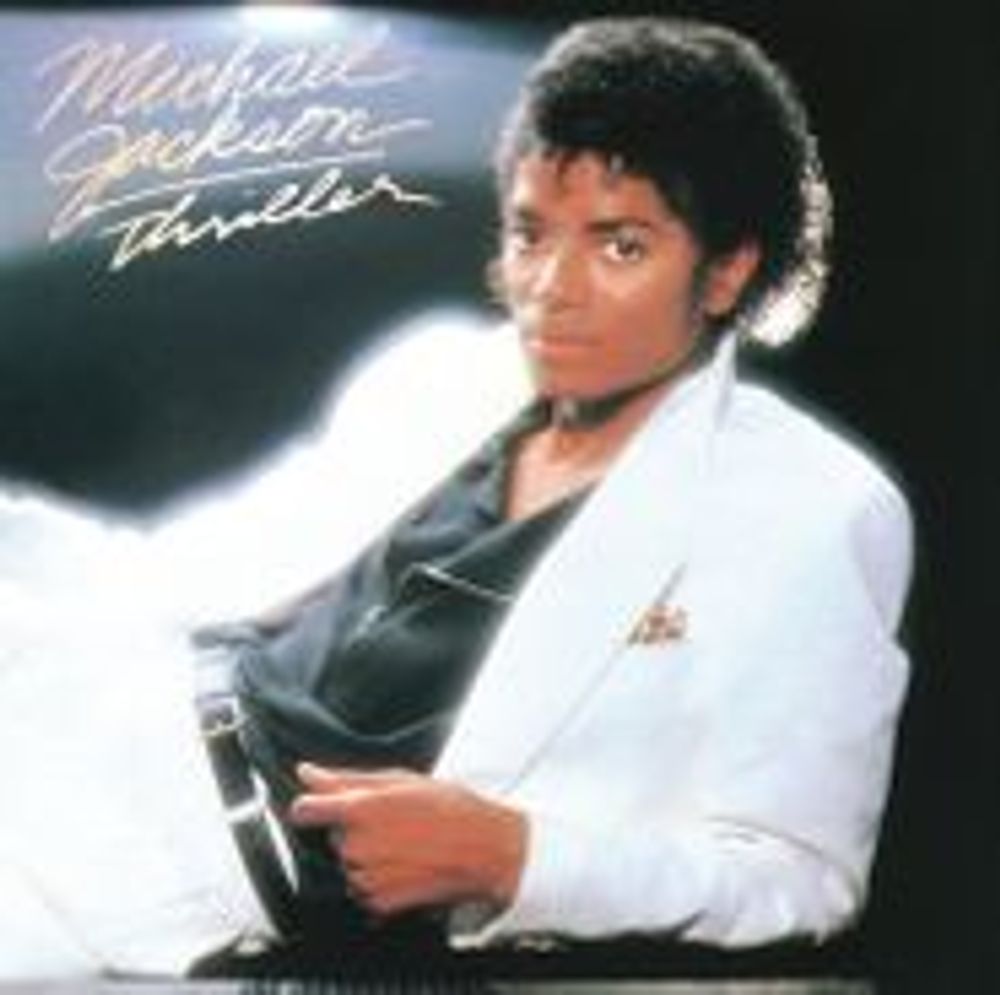 22. Michael Jackson - Thriller
Michael Jackson turned his considerable talents toward pop, rock and funk after his disco-heavy album Off The Wall. The resulting masterpiece busted industry racial barriers, revolutionized music videos and became a best-selling album of all time, showing no signs of stopping this past year.
---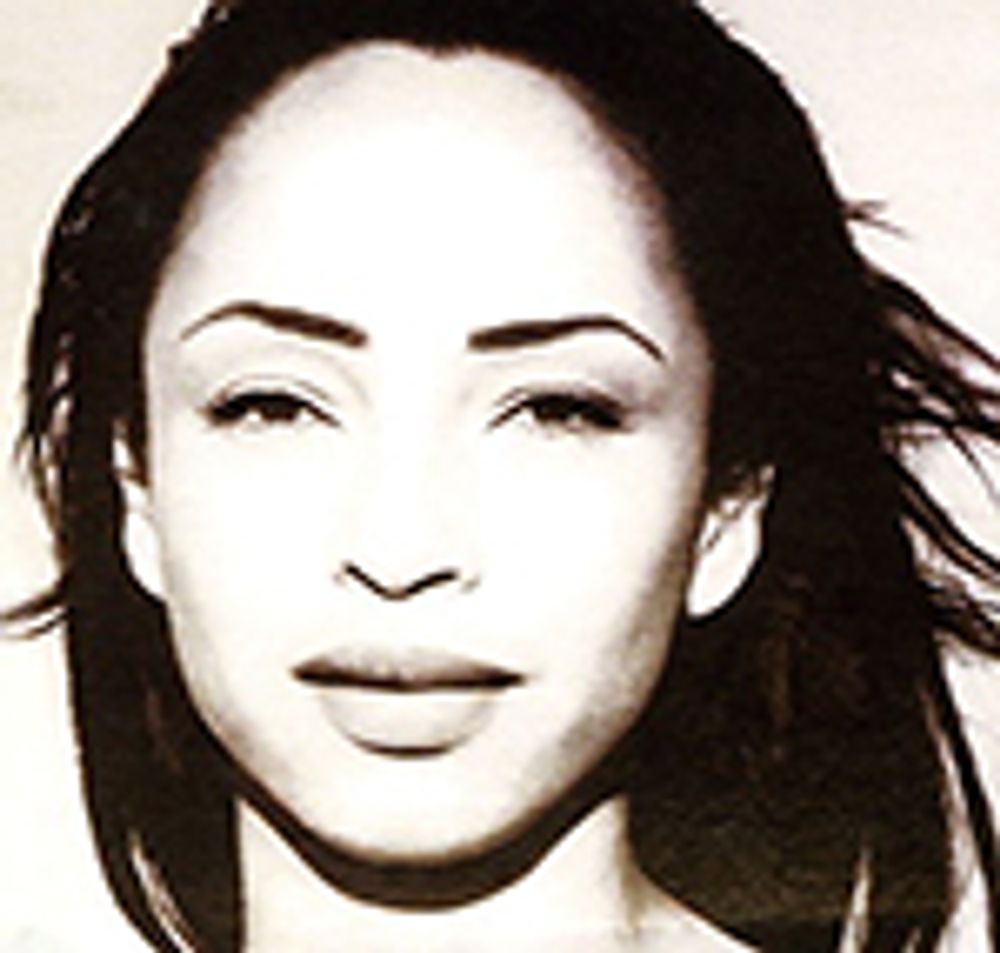 21. Sade - The Best of Sade
This 1994 compilation, which was released on 180-gram 2LP vinyl in 2016, draws from the silky-voiced artist's first four albums and includes mega-hits like "No Ordinary Love," as well as several deep cuts and "Please Send Me Someone to Love" from the Philadelphia film soundtrack. It's no surprise it was a popular purchase this year.
---
20. Prince - Purple Rain
Both unabashedly pop and innovative in its integration of electronic, rock and R&B, 1984's Purple Rain holds a place in both the Grammy Hall of Fame and the National Recording Registry, and also remains an excellent party album. Long may it reign as a best seller each year.
---
The 1997 Selena biopic introduced the beloved Tejano singer's lively and romantic music to a whole new generation of fans, sparking this 2002 compilation of tracks from four of her five albums. The record's continued popularity, boosted by a 2020 picture disc reissue, is a reminder of another talented artist lost too soon.
---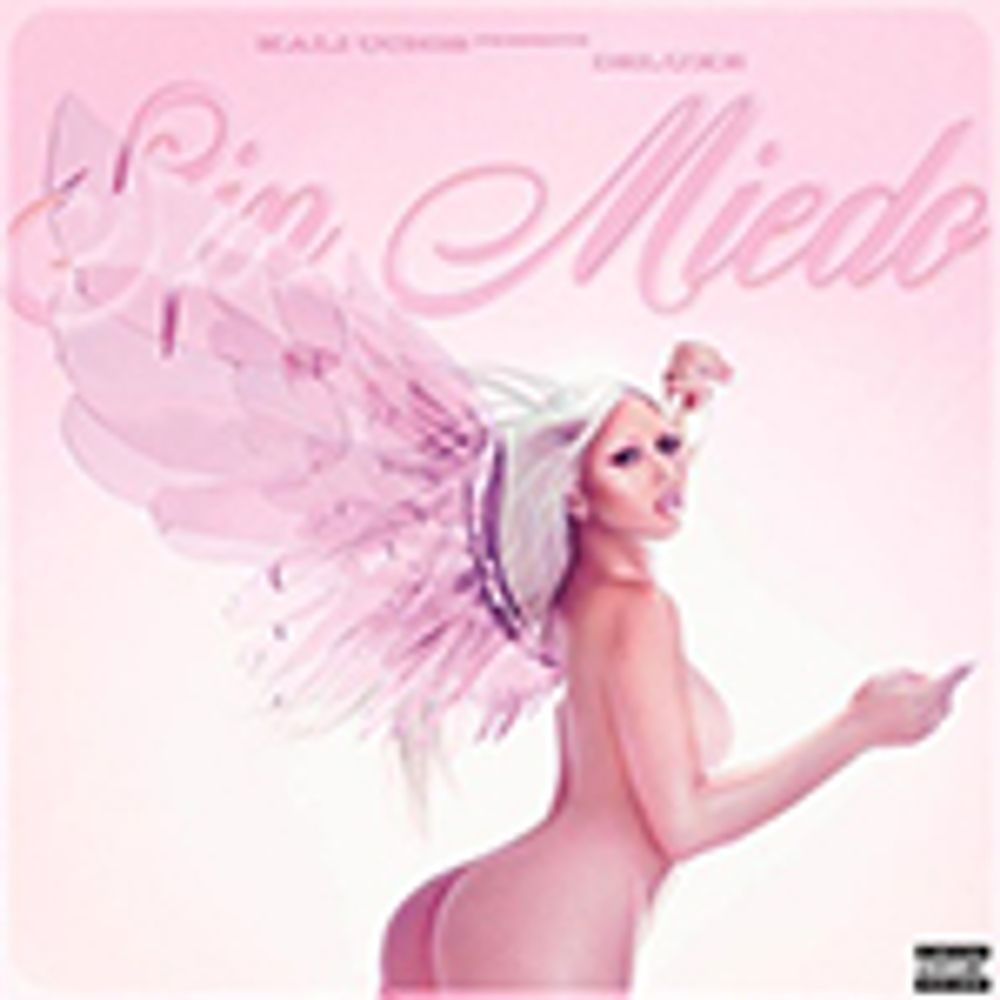 18. Kali Uchis - Sin Miedo (del Amor Y Otros Demonios)
Kali Uchis' Sin Miedo (del Amor Y Otros Demonios) is the sultry summer soundtrack we all deserve after the mess that was 2020. Her first Spanish-language release is all killer, no filler, segueing seamlessly from reggaeton to soul, with sleek sexy jams and va va voom torch songs serving up a healthy dose of glamour punctuated by real emotion. Sin Miedo shows real star power, with Kali Uchis at her most attention-grabbing, intriguing, and powerful. With Tyler, the Creator, Bootsy Collins, and Gorillaz along for the ride, it's no wonder. But make no mistake; this is Kali Uchis' show, well into 2021.
---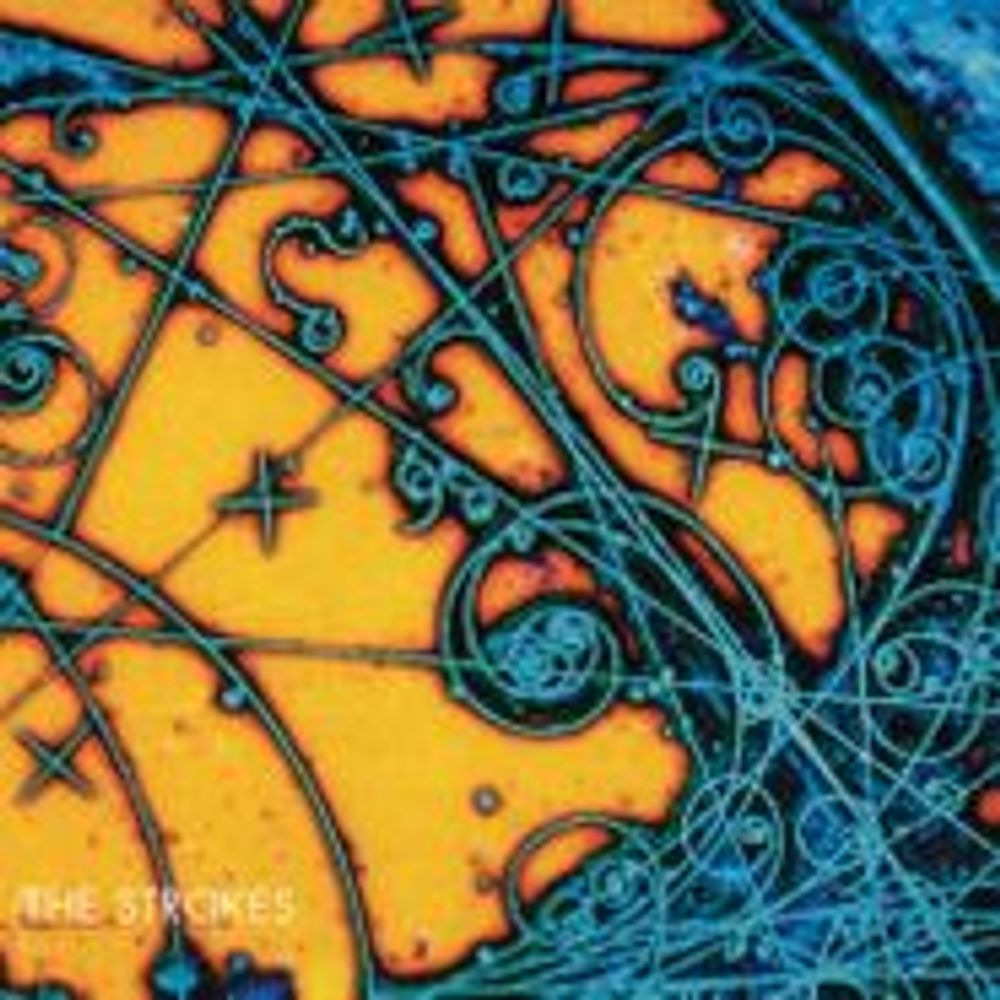 17. The Strokes - Is This It
The Strokes' wildly successful 2001 debut sparked a revival of interest in rock n' roll influenced by the late '70s and early '80s, paving the way for other acts like Arctic Monkeys, Franz Ferdinand and Kings of Leon. With its relatively lo-fi production and strong melodies, combined with Julian Casablancas' disaffected lyrics about city life, the album still feels effortlessly cool twenty years later.
---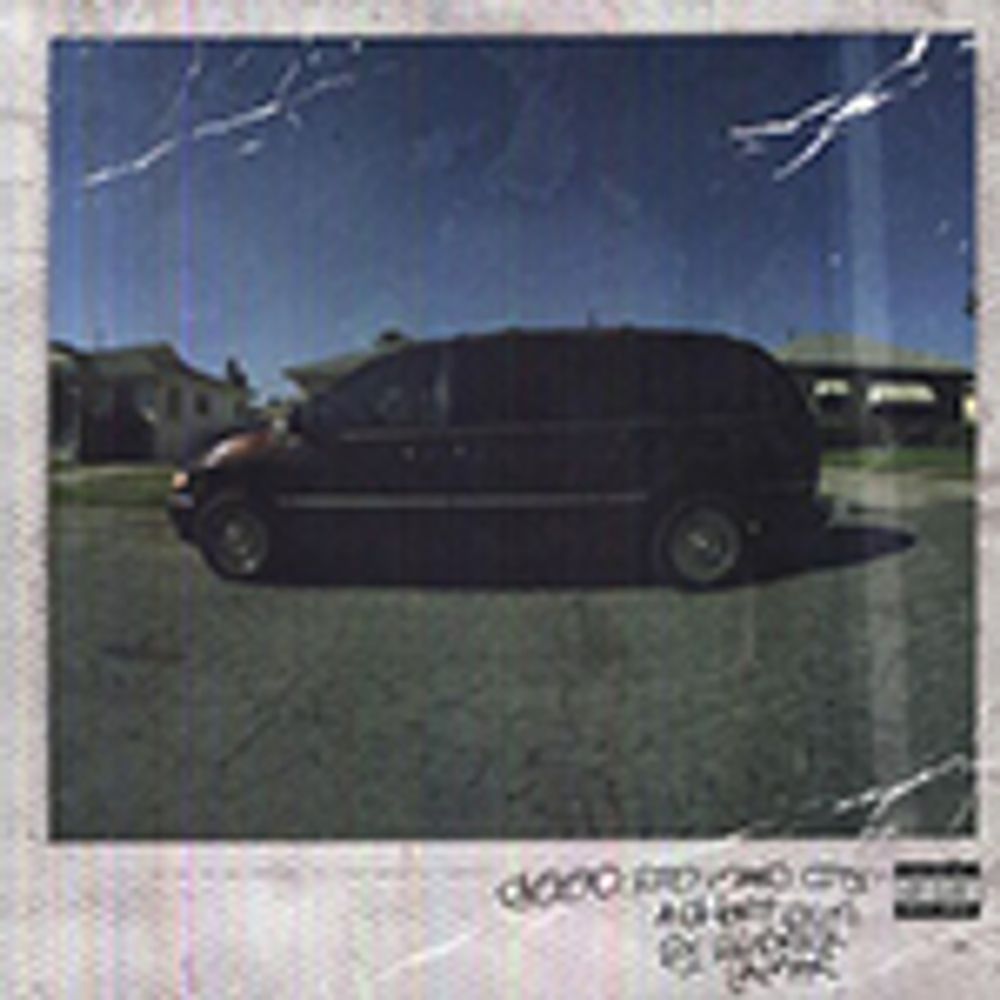 16. Kendrick Lamar - Good Kid, M.A.A.D. City
Kendrick Lamar's major label debut in 2012 is the sound of the independent rapper's extraordinary promise achieved. With its affecting tales of troubled youth and nods to the weary, head-spinning world of partying night after night, the album is remarkably relaxed and assured, and continues to fly off the shelves today.
---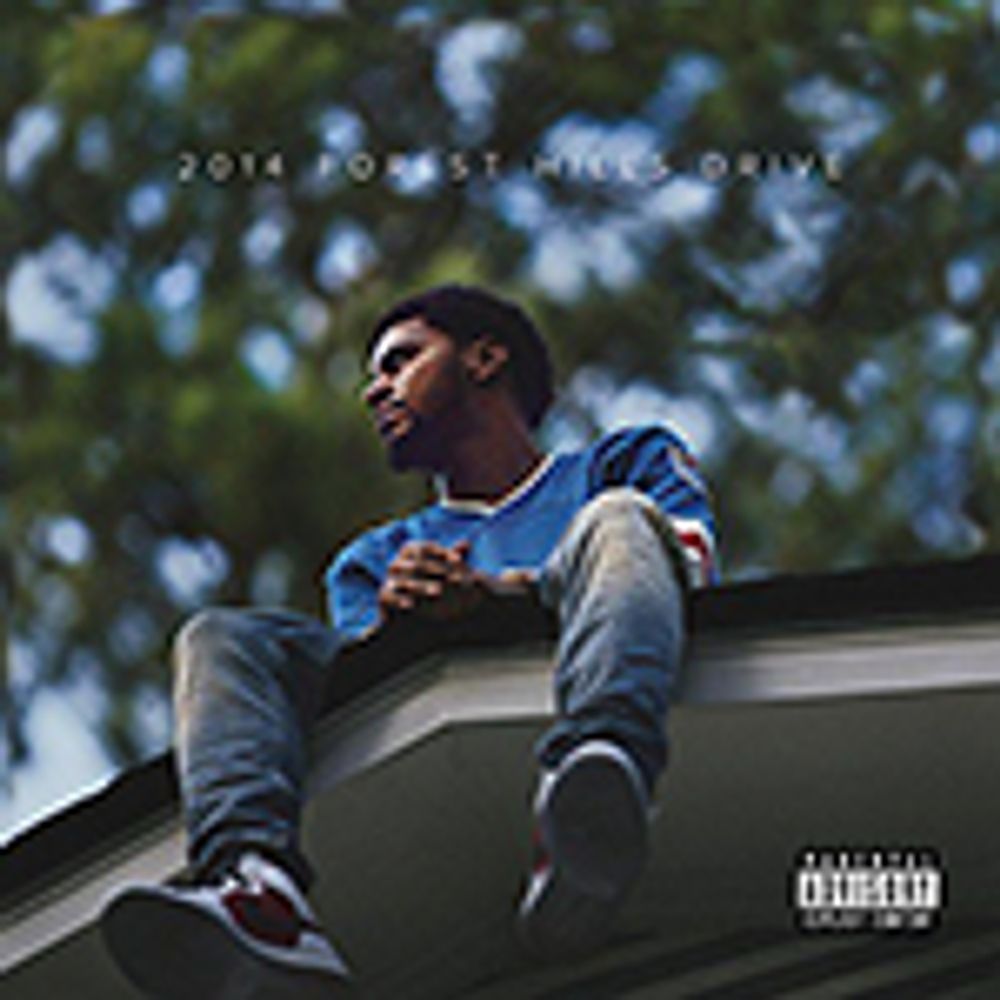 15. J. Cole - 2014 Forest Hills Drive
J. Cole's third studio album, 2014 Forest Hills Drive, was both a profound personal statement about childhood, sexual insecurities, adult angst and the follies of success on top of being an addictive listen with smooth beats that sounded closer to Jay-Z's prime in the early 2000s. Seven years later, it's still resonating with fans today.
---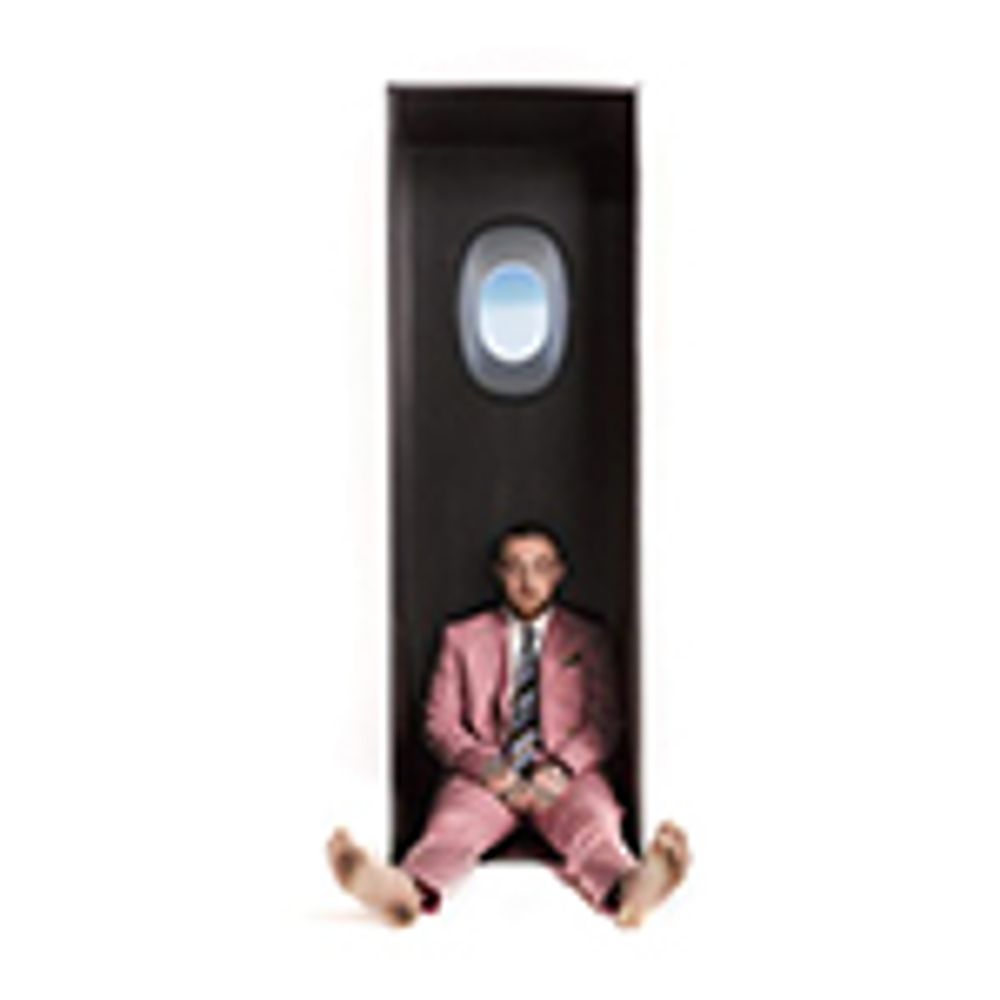 14. Mac Miller - Swimming
Mac Miller's last album to be released before his tragic death in 2018 is also one of his best. On Swimming, the rapper explores themes of self-exploration and healing over production from the formidable lineup of Dâm-Funk, Dev Hynes, J. Cole, DJ Dahi, Tae Beast, Cardo, and Flying Lotus.
---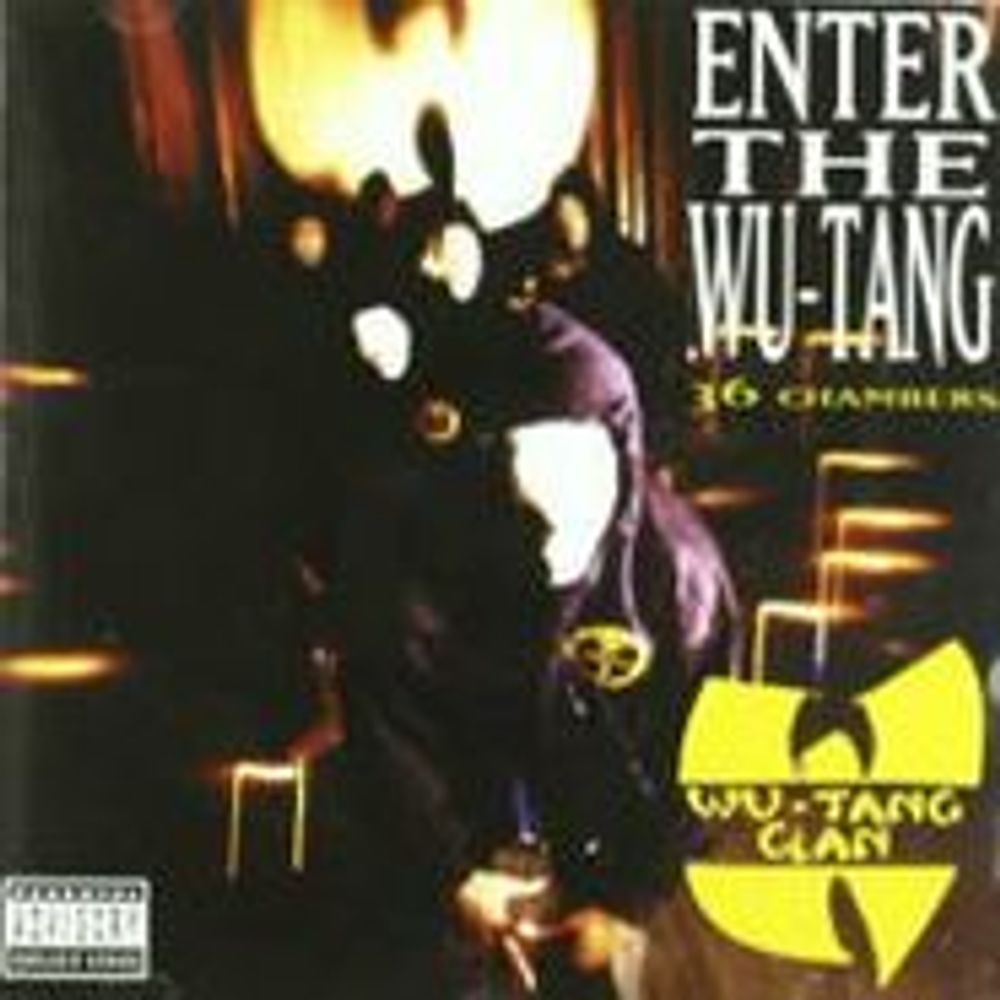 13. Wu-Tang Clan - Enter The Wu-Tang Clan (36 Chambers)
Wu-Tang's debut delivered a raw NYC sound that sampled soul music and kung fu movie clips. With gritty production and battle rhymes from nine distinct talents, it brought underground hardcore hip hop to the Billboard charts, and is still a best seller in 2021.
---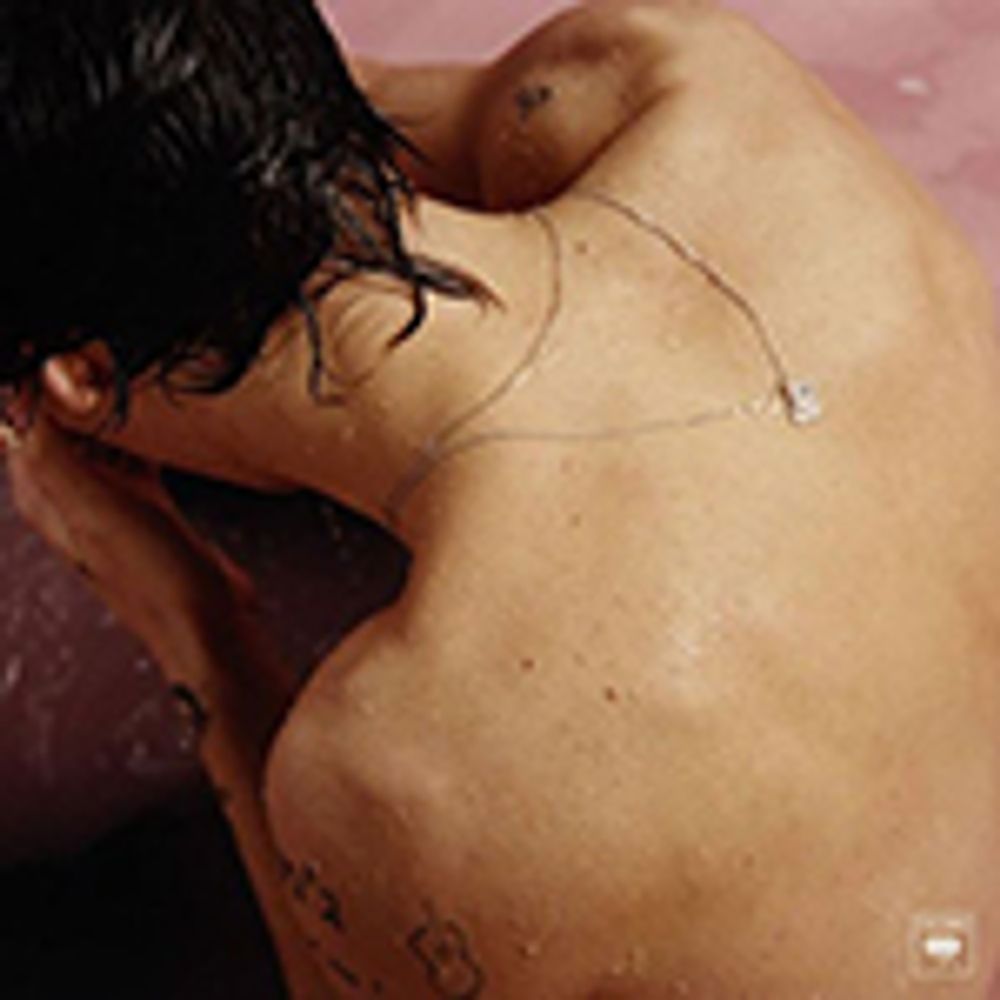 12. Harry Styles - Harry Styles
Both Harry Styles solo albums appear on this list, confirming once and for all there is life after bubblegum. Former One Direction heartthrob Harry Styles showed the world he was all grown up on this introspective self-titled collection from 2017. Grandiose orchestral rock ballads are nestled alongside minimal, acoustic guitar-driven folk pop numbers and Beatles-minded blues vamps on his debut solo album.
---
11. MF DOOM - Operation Doomsday
The legendary, late MF DOOM's 1999 debut has a sound so distinctive and so original that it immediately became one of the most influential hip-hop albums available. Featuring lo-fi production, ultra-smart stream-of-consciousness flows, a solid dose of weirdness, and a deep reverence for cartoons, Operation Doomsday showcased DOOM as a true one-of-a-kind.
---
Added to the National Recording Registry in 2004, Nevermind is an expert melding of pop hooks with punk, grunge and alternative rock. The album is credited with bringing those sounds to the mainstream, and they largely never left it. Released in 1991, the album was remastered and reissued this year for its 30th anniversary in multiple CD and LP formats. It's no surprise this classic album, which found even more interest with the new versions, cracked our top ten best sellers list for 2021.
---
Despite the big-name guests like Kendrick Lamar and Travis Scott, SZA is the star of her own show on her 2017 debut release, which remains a heavy hitter in 2021. Serving up sultry melodies, impassioned lyrics, dreamy production, and confident, gorgeous vocals, the album feels like a soundtrack for late summer nights.
---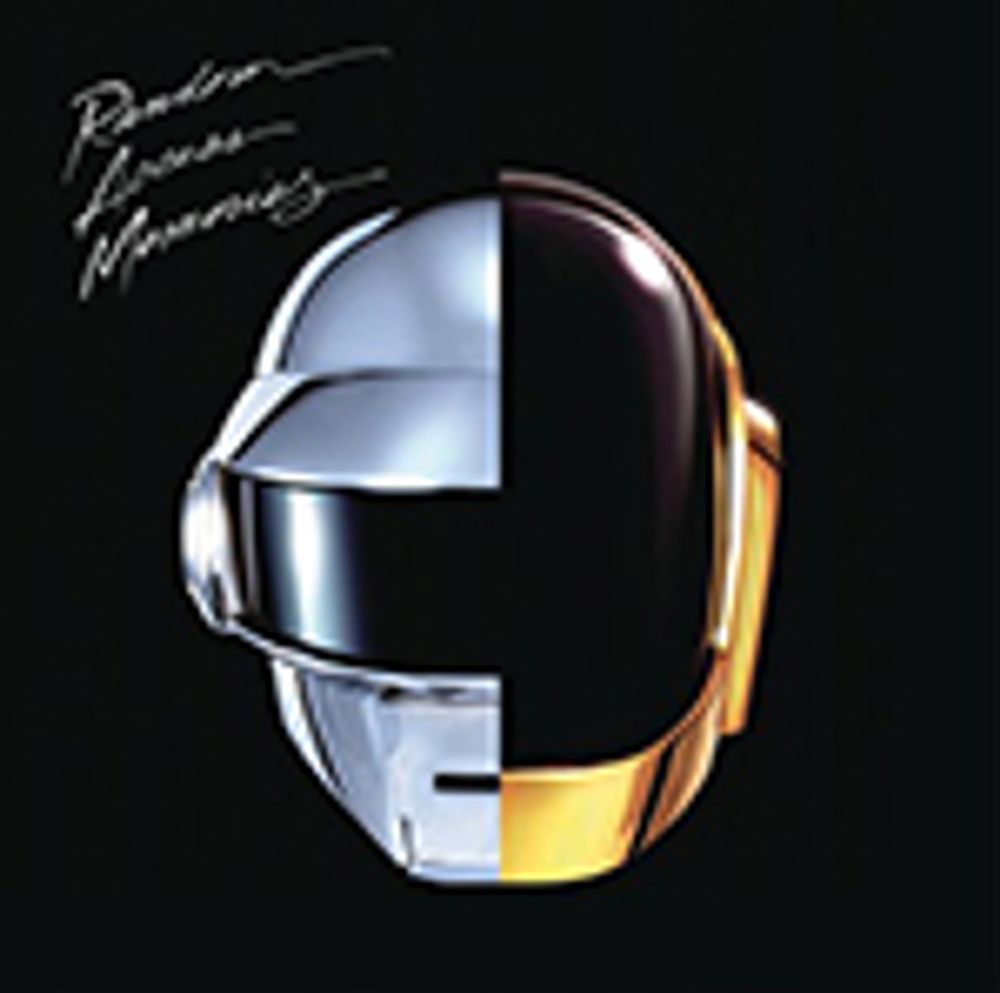 8. Daft Punk - Random Access Memories
In February of this year, Daft Punk announced they were retiring after 28 years of music. Fans quickly sought after their albums, especially vinyl releases, and 2013's Random Access Memories has been a consistent top seller all year.
---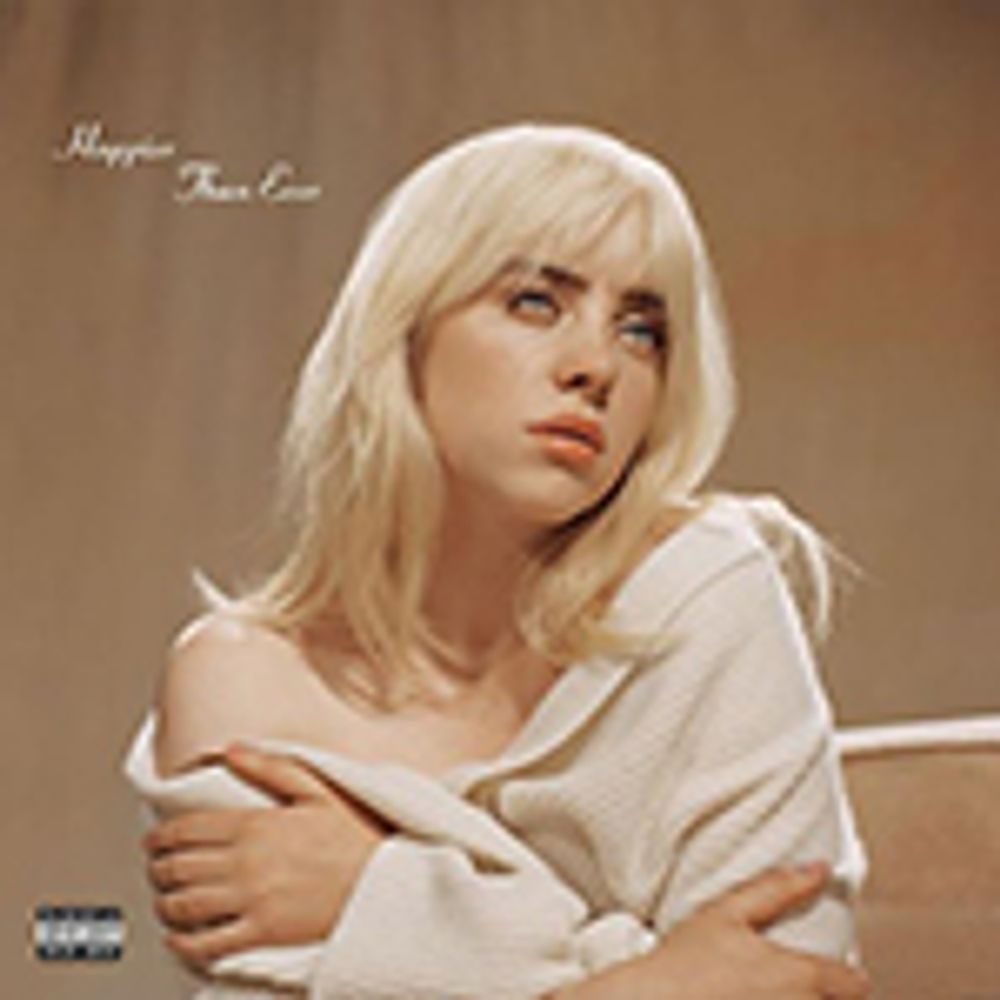 7. Billie Eilish - Happier Than Ever
On her second full-length, Billie Eilish proved once again that she's one of the most interesting, unexpected pop stars in recent memory. Happier Than Ever possesses a timeless, genre-less quality—some of these songs wouldn't necessarily be out of place in the realm of indie rock yet you know they'll be some of the biggest chart-toppers on pop radio this year. And with good reason. The songwriting is solid, with sophisticated, adult lyrics, polished, moody production, and Eilish's wistful, golden vocals carrying the whole affair off with aplomb. An excellent sophomore album from a singer fans just couldn't get enough of in 2021.
---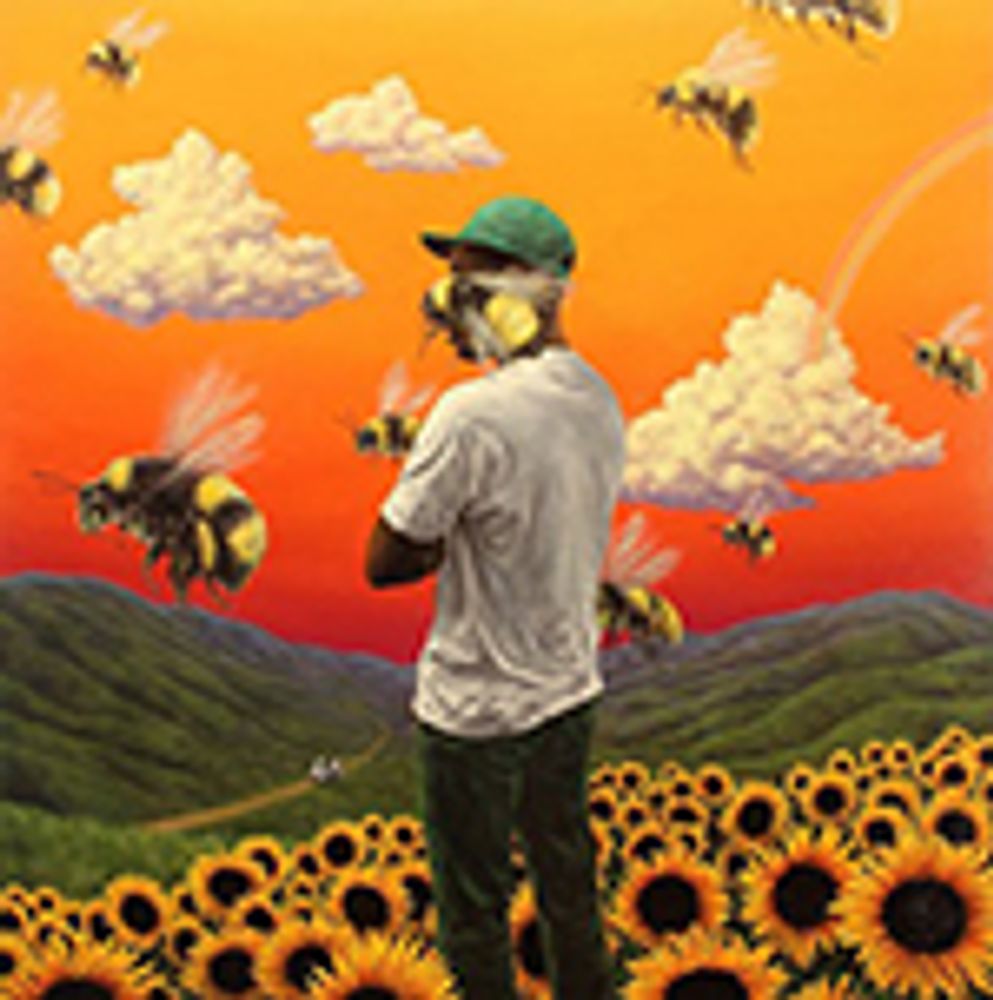 6. Tyler, The Creator - Flower Boy
Tyler, the Creator shows up twice on this top sellers list, first with his amazing 2017 album Flower Boy. This immaculately produced, beat-heavy, lyrically brilliant album sure doesn't seem to be pulling any punches when Tyler repeatedly raps about his constant state of loneliness and boredom. "I'm the loneliest man alive/But I keep on dancing to throw them off," he says at one point. In the end, what really matters about Flower Boy is how across-the-board awesome it is and how Tyler speaks his mind without any apologies.
---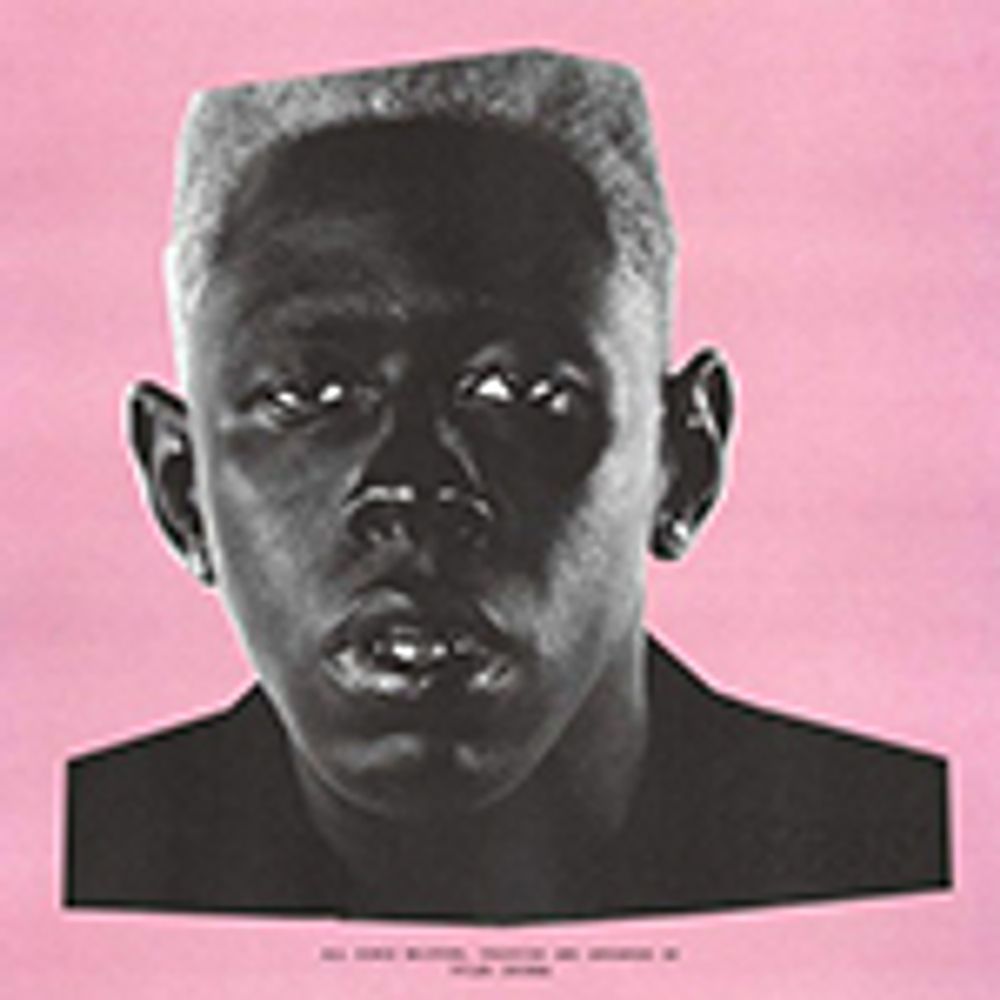 5. Tyler, The Creator - IGOR
Tyler, the Creator's work has always been raw but his brilliant 2019 album IGOR is raw in an entirely different way — it's intensely emotional and vulnerable, a collection of songs that show The Creator spreading his wings into a whole new realm of lyrical and stylistic possibilities. He sings more than raps, giving voice to heartache, loss, and growth in a way that hits you in the gut when you least expect it. Tyler, the Creator produced, wrote, and arranged all the tracks on this must-hear record; it's a major evolution for the artist and it's no surpise it remains a top seller in 2021.
---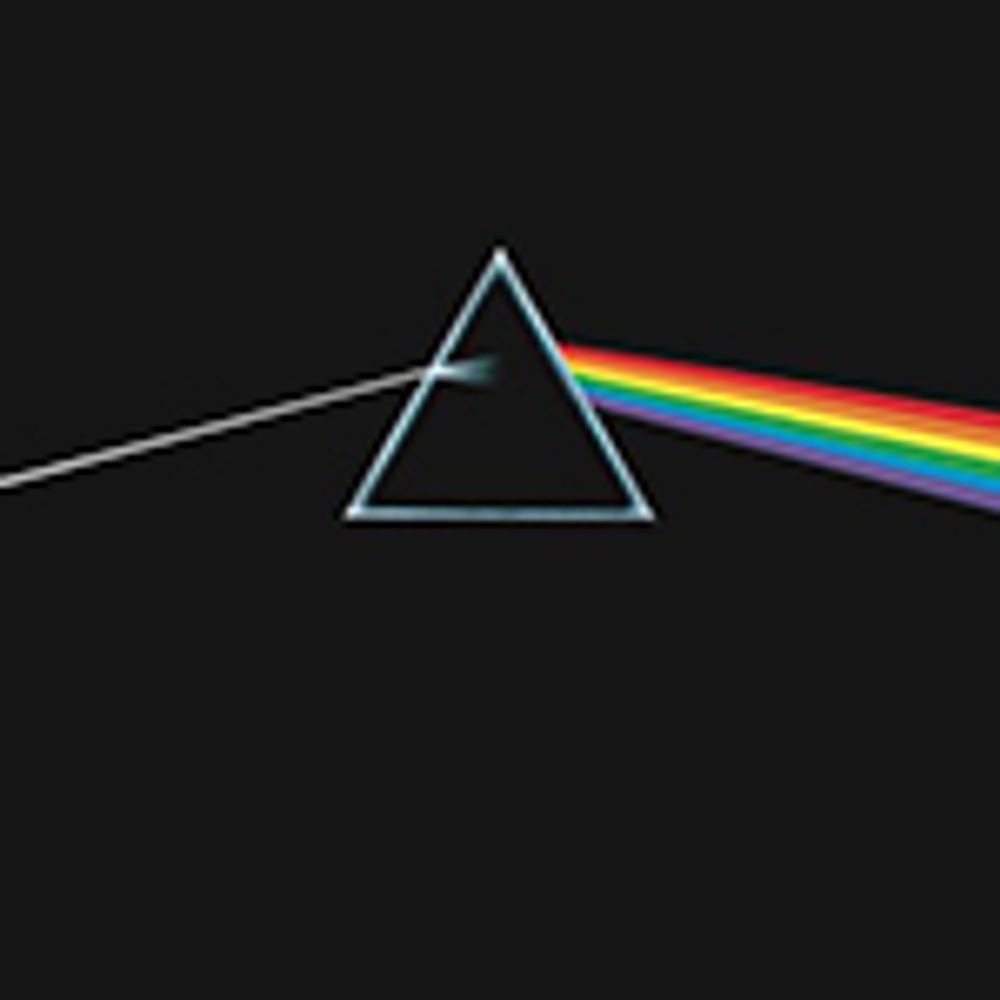 4. Pink Floyd - The Dark Side of the Moon
Pink Floyd's 1973 album Dark Side of the Moon, with its iconic cover by Storm Thorgerson, continues to earn new fans and remains an important part of any serious rock lover's record collection. Fans sought out the 2016 reissue on 180-gram vinyl and this essential album was once again among our top sellers in 2021.
---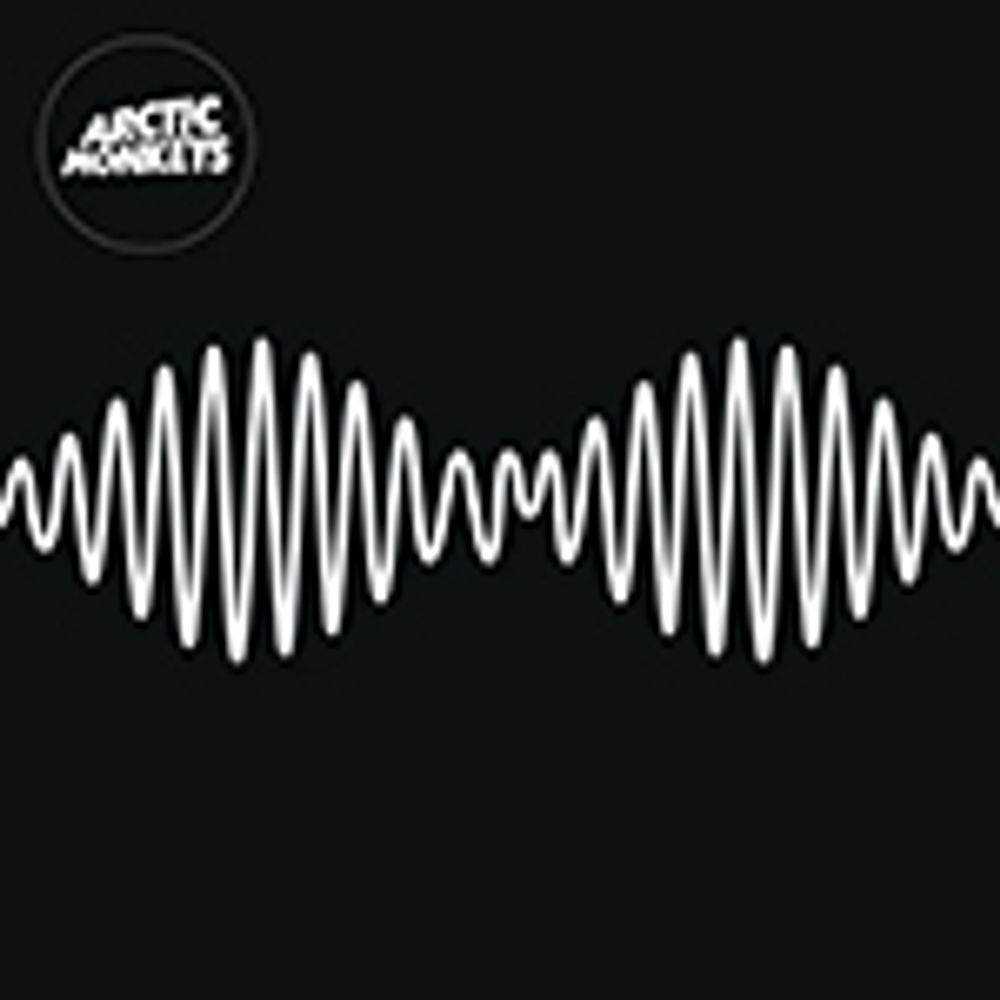 3. Arctic Monkeys - AM
Fully embracing the darker direction Arctic Monkeys chose after their danceable, upbeat debut, AM is a groove-heavy rocker with strains of blues, psych and even a little hip hop, earning the band a Grammy nomination and a BRIT Award in 2014. A best seller of 2021, it is also the band's most successful album to date in the U.S.
---
2. Olivia Rodrigo - SOUR
Olivia Rodrigo was everywhere in 2021. From Saturday Night Live's skit in early 2021 about a group of men bonding over her song "drivers license" to her hits "good 4 u" and "deja vu," Olivia's debut album touched a nerve with fans and catapulted itself into our list as the #2 best-selling album of the year.
---
1. Fleetwood Mac - Rumours
With such massive hits as "Go Your Own Way," "Don't Stop," and "Dreams," 1977's Rumours was Fleetwood Mac's most successful album. With numerous Album of the Year awards in '77 and '78, the record settled into that sweet spot of both widespread commercial appeal and critical acclaim, selling well all the way through 2021.