Tim Heidecker's Virtual Record Store Tour Comes To Amoeba Hollywood's Instagram March 17
Tim Heidecker Virtual Record Store Tour
Tim Heidecker is releasing a "Certified Gold" vinyl edition of his latest album Fear of Death on March 5th via Spacebom Records. To celebrate, Tim will be setting out on a virtual tour of U.S. record between March 10th and March 19th! Tim will play a short set from each store's social media or streaming channel, no ticket purchase required. It's just like a real tour, except this one will have more hashtags, less actual traveling, and is totally free.
Watch Tim Heidecker perform songs from Fear of Death on Amoeba Hollywood's Instagram Wednesday, 17th at 6pm PT / 9pm ET.
Purchase Fear of Death [Certified Gold] vinyl here.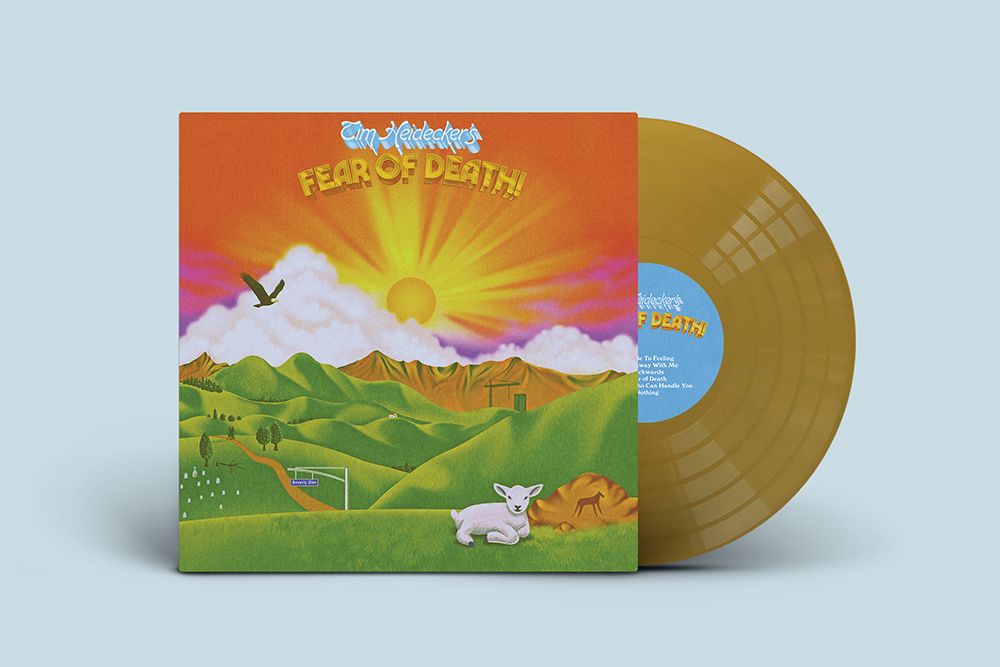 Fear of Death is Tim Heidecker's follow-up to 2019's What the Brokenhearted Do…, which chronicles a fictional divorce from his wife and the accompanying depression. Just like that one with its morose theme of a contentious breakup, the new album puts Heidecker squarely in the tradition of comedians and actors like Steve Martin, Hugh Laurie, and Donald Glover, eschewing his funny side in his music and leaving the jokes for the screen.
The all-star band on Fear of Death includes The Lemon Twigs' Brian & Michael D'Addario, frequent collaborator Jonathan Rado, and string arrangements by Spacebomb's Trey Pollard (Foxygen, Bedouine, The Waterboys, Natalie Prass). Weyes Blood sings principal on "Oh How We Drift Away," and contributes backing vocals on the album. The resulting record is Heidecker's biggest sounding and fleshed out album yet, featuring winding guitar, slow-building percussion, gentle keys, and a 14-piece string ensemble.