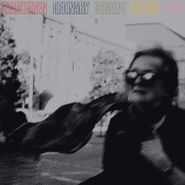 $22.98
Buy
Artist:
Deafheaven
Genre:
Rock
Release Date:
07/13/2018
Label:
ANTI-
Catalog Number:
87582
Recording:
Studio
Length:
Format:
Vinyl LP
Note:
150 Gram Vinyl
2LP


NOW OPEN!
Visit our new Berkeley
Cannabis Dispensary
located next door!
Ordinary Corrupt Human Love [150 Gram Vinyl] (LP)
Deafheaven
Buy
$22.98
SHIPS FREE
in U.S.
Amoeba Review
Whether it is called Blackgaze, Post-Metal, Blackened Post-Rock, or just Black Metal, genre arguments around Deafheaven have abounded since 2013's breakout Sunbather. All you need to know is that Ordinary Corrupt Human Love is the most ambitious record the group has put out yet.
Overall Rating
0 Submissions