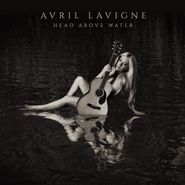 $16.98
Buy
Artist:
Avril Lavigne
Genre:
Rock
Release Date:
02/15/2019
Label:
BMG Rights Management
Catalog Number:
41789
Recording:
Studio
Length:
Format:
CD
Head Above Water (CD)
Avril Lavigne

Buy
$16.98
SHIPS FREE
in U.S.
Amoeba Review
Canadian pop-punk princess Avril Lavigne makes a triumphant return on her brave new album, Head Above Water. Lavigne's first album in five years was written in response toher 2014 Lyme Disease diagnosis; the result is a raw, vulnerable, powerful collection of songs that showcase the artist at her finest. Lavigne's career has taken her from those early days making infectious, perpetually snotty rock/pop to a very impressive place now, where she's creating heartfelt, gorgeously open piano ballads. Head Above Water is a strong, dramatic, and ultimately triumphant new album that'll steal your heart as well as catch your ear.
Overall Rating
0 Submissions