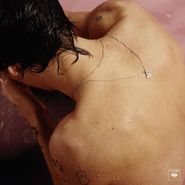 $22.98
Currently Unavailable
Artist:
Harry Styles
Genre:
Rock
Release Date:
05/12/2017
Label:
Columbia Records
Catalog Number:
543678
Recording:
Studio
Length:
Format:
CD
Note:
Deluxe Hardcover Book Edition
Harry Styles [Deluxe Edition] (CD)
Harry Styles
Currently Unavailable
$22.98
SHIPS FREE
in U.S.
Amoeba Review
Former boy band heartthrob Harry Styles is all grown up on this introspective self-titled collection. Grandiose orchestral rock ballads nestle alongside minimal, acoustic guitar-driven folk pop numbers and Beatles-minded blues vamps. Styles does much to prove that there is indeed life after bubblegum.
Overall Rating
0 Submissions