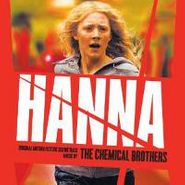 $15.98
Currently Unavailable
Artist:
The Chemical Brothers
Genre:
Soundtracks
Release Date:
09/06/2011
Label:
Relativity Media
Catalog Number:
700235
Recording:
Studio
Length:
Format:
CD
Hanna [OST] (CD)
The Chemical Brothers
Currently Unavailable
$15.98
SHIPS FREE
in U.S.
Amoeba Review
Mahssa Taghinia 09/06/2011
The Brothers are perhaps the only band, or "act", from the electronica boom of the 90s still making music anyone really wants to listen to. They'll always be that techno group known for making music for rock fans though.... so their forays into the world of soundtracking and film music are a welcome insight into just how capable and well-suited they are for this kind of work and focus. But they do nail a classic Chemical sound though, in its acid drenched keyboards, thundering drums, widescreen sound and relentless bravado.
Overall Rating
0 Submissions