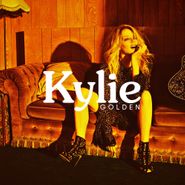 $26.98
Buy
Artist:
Kylie Minogue
Genre:
Rock
Release Date:
04/06/2018
Label:
BMG Rights Management
Catalog Number:
36080
Recording:
Studio
Length:
Format:
Vinyl LP
Note:
Indie Exclusive Clear Vinyl


NOW OPEN!
Visit our new Berkeley
Cannabis Dispensary
located next door!
Golden [Clear Vinyl] (LP)
Kylie Minogue
Buy
$26.98
SHIPS FREE
in U.S.
Amoeba Review
Kylie Minogue's 14th studio album in a record-breaking career, Golden was recorded mainly in Nashville, which was a first for her and a fact that informs the sound – albeit in Kylie's signature pop style. One of Kylie's most personal albums to date, with every song co-written by her.
Overall Rating
0 Submissions