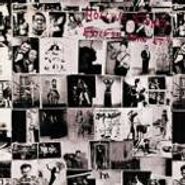 $27.98
Currently Unavailable
Artist:
The Rolling Stones
Genre:
Rock
Release Date:
2010
Label:
Catalog Number:
B0014400-02
Recording:
Studio
Length:
Format:
CD
Note:
2010 remastered reissue; 2-disc set includes the original album and a bonus disc of unreleased rarities. This out of print edition comes with a bonus interview disc in its own cardsleeve, covermounted to the digipak's front cover. 3 discs total.
Exile On Main St. [2-Disc Set With Bonus Interview CD] (CD)
The Rolling Stones
Currently Unavailable
$27.98
SHIPS FREE
in U.S.
Overall Rating
0 Submissions