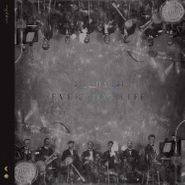 $39.98
Currently Unavailable
Artist:
Coldplay
Genre:
Rock
Release Date:
11/22/2019
Label:
Third Man Records
Catalog Number:
653C
Recording:
Studio
Length:
Format:
Vinyl LP
Note:
Indie Exclusive Gold Colored Vinyl
Limit One Per Customer
Everyday Life [Gold Vinyl] (LP)
Coldplay
Amoeba Review
07/21/2020
Coldplay's new double album, Everyday Life, is a characteristic effort to find the joy in the increasing negativity of the world. Uplifting and melodic, these are perfect songs for weekend mornings with coffee - for example, "Orphan" with its soaring chorus and overall shimmering sound. The track "Arabesque" stands out however for its darker groove and chugging rhythm, as well as its guest turns from Stromae and Femi Kuti's band; Chris Martin sings in the lower register and the arrangement suits his smooth voice.
Overall Rating
0 Submissions