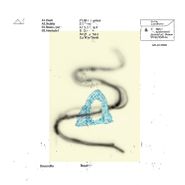 $26.98
Currently Unavailable
Artist:
Recondite
Genre:
Electronic-Dance
Release Date:
01/24/2020
Label:
Ghostly International
Catalog Number:
3440C
Recording:
Studio
Length:
Format:
Vinyl LP
Note:
Color Vinyl
Dwell [Color Vinyl] (LP)
Recondite

Currently Unavailable
$26.98
SHIPS FREE
in U.S.
Amoeba Review
07/21/2020
Recondite's Dwell is a moving, meditative affair. Delicate, shimmering melodies play out over crisp, propulsive beats. A tightly-coiled urgency unwinds over murky electronics. Woven throughout all this are ultra-subtle field recordings and hip-hop influenced beats. Dwell is as big on moody atmospherics as it is on toe-tapping beats. Recondite does not disappoint and fans of smart, organic techno will find lots to love here.
Overall Rating
0 Submissions