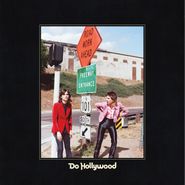 $15.98
Currently Unavailable
Artist:
The Lemon Twigs
Genre:
Rock
Release Date:
10/14/2016
Label:
4AD
Catalog Number:
CAD3650CD
Recording:
Studio
Length:
Format:
CD
Do Hollywood (CD)
The Lemon Twigs

Currently Unavailable
$15.98
SHIPS FREE
in U.S.
Amoeba Review
Patrick, Hollywood 10/14/2016
Everyone seems to dig this band instantly. Made by a coupla teenage brothers who trade off instruments, vocals and songwriting, and somehow excel at all of them. Combining all the best elements of (mostly) '60s and '70s pop and rock, they summon a vast array of familiar sounds while creating something entirely new.
Overall Rating
0 Submissions