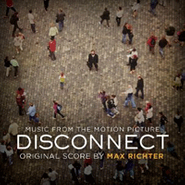 $15.98
Buy
Artist:
Max Richter
Genre:
Soundtracks
Release Date:
04/23/2013
Label:
Milan
Catalog Number:
36629
Recording:
Studio
Length:
Format:
CD
Disconnect [Score] (CD)
Max Richter
Buy
$15.98
SHIPS FREE
in U.S.
Amoeba Review
Rick Frystak, Hollywood 07/01/2013
Like a Max Richter "greatest-hits" package, this film score singularly lays out his doctrine of arranging and composing for atmosphere, emotion, sonic fabric and narrative all in less than one hour's time. Modern string constructions, keyboards and sound manipulation with an overall contemporary timbre stroke the fiber of soundtrack savvy woven deftly with picture, themes intersecting amid fine sensual deviation consummating these meritorious moments of Max. Cut. Print.
Overall Rating
0 Submissions