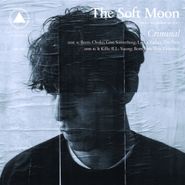 $22.98
Currently Unavailable
Artist:
The Soft Moon
Genre:
Rock
Release Date:
02/02/2018
Label:
Sacred Bones
Catalog Number:
25466
Recording:
Studio
Length:
Format:
Vinyl LP
Note:
Limited Edition
White Color Vinyl
Limit 1 Per Customer
Criminal [White Vinyl] (LP)
The Soft Moon
Currently Unavailable
$22.98
SHIPS FREE
in U.S.
Amoeba Review
09/07/2020
Soft Moon can do no wrong. Lead dude Luis Vasquez returns with another strong entry in the world of industrial/post-punk, delivering blistering headbangers that delve into desperation, self-hatred, and shame. Familiar territory for fans of the band, sure, but these tracks are as addictive and hypnotic as ever. Criminal is thoroughly entrancing.
Overall Rating
0 Submissions