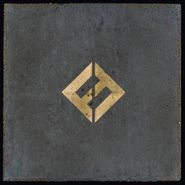 $14.98
Currently Unavailable
Artist:
Foo Fighters
Genre:
Rock
Release Date:
09/15/2017
Label:
RCA Records
Catalog Number:
45601-2
Recording:
Studio
Length:
Format:
CD


NOW OPEN!
Visit our new Berkeley
Cannabis Dispensary
located next door!
Concrete & Gold (CD)
Foo Fighters
Currently Unavailable
$14.98
SHIPS FREE
in U.S.
Amoeba Review
For their ninth album, Concrete and Gold, the Foo Fighters marry some of their most insanely heavy riffs ever with lush harmonic complexities courtesy of a first time team-up with producer Greg Kurstin (Adele, Sia, Pink).
Overall Rating
0 Submissions