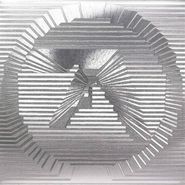 $24.98
Currently Unavailable
Artist:
Aphex Twin
Genre:
Electronic-Dance
Release Date:
09/14/2018
Label:
Warp Records
Catalog Number:
WAP423X
Recording:
Studio
Length:
Format:
Vinyl 12"
Note:
12" Vinyl in paper inner in Procédé Heliophore silver foil sleeve. DL card insert w/bonus track
LIMIT 1 PER CUSTOMER
Collapse (12") [Indie Exclusive]
Aphex Twin

Currently Unavailable
$24.98
SHIPS FREE
in U.S.
Amoeba Review
The latest from Richard D. James is dark, intense, and addictive. The Collapse EP is an instant classic in Aphex Twin's prolific, stellar career, featuring all the distorted beats, propulsive drums, and woozy instrumentals fans expect to encounter. This one's a little bit woozier, though, a bit more disconcerting in a sleek, seductive, spacey way. Guaranteed to scratch your itch for smart, weird, slightly wild IDM.
Overall Rating
0 Submissions