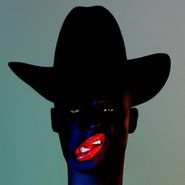 $24.98
Currently Unavailable
Artist:
Young Fathers
Genre:
Hip Hop
,
Soul
Release Date:
03/09/2018
Label:
Ninja Tune
Catalog Number:
248X
Recording:
Studio
Length:
Format:
Vinyl LP
Note:
Indie Exclusive Blue Vinyl
Cocoa Sugar [Blue Vinyl] (LP)
Young Fathers

Currently Unavailable
$24.98
SHIPS FREE
in U.S.
Amoeba Review
Scottish trio Young Fathers stand out for their melodic fusion of hip hop, soul, and electronic beats. Perhaps their most accessible album, Cocoa Sugar is still fascinating in its hard-to-define sound while the lyrics touch on social, religious, and political issues, but emphasize emotion. "Turn" and "Toy" boast complicated, anxious synth & rhythm compositions that dance around the vocals. "In My View" is uplifting with a chorus that borders on a pop hook, while "Holy Ghost" has a funky, grinding rhythm that compliments the fast rhymes.
Overall Rating
0 Submissions