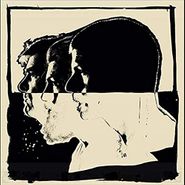 $16.98
Currently Unavailable
Artist:
The Avett Brothers
Genre:
Rock
Release Date:
10/04/2019
Label:
REPUBLIC
Catalog Number:
3035302
Recording:
Studio
Length:
Format:
CD
Closer Than Together (CD)
The Avett Brothers

Currently Unavailable
$16.98
SHIPS FREE
in U.S.
Amoeba Review
07/28/2020
The Avett Brothers, Scott Avett says, "will probably never make a sociopolitical record. But if we did, it might sound something like this." That's clear on the rollicking, wry "Bang Bang," which — whether the Brothers admit it or not — is a relatable, easy-to-like critique of American gun culture. On "High Steppin'" the band goes their more traditional happy-go-lucky country rock route, delivering a bouncy backwoods track that sounds like it was made for the Opry stage. The Avett Brothers sound at the height of their powers on this delightful down-home collection of soulful country and Americana songs.
Overall Rating
0 Submissions