Here are 12 great albums that are coming out soon. Better save your pennies!
Black Lips – Underneath the Rainbow (LP, Limited Edition LP or CD)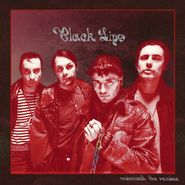 Out March 18
Atlanta's finest, scuzziest garage rock band is back with its seventh album. It's co-produced by The Black Keys' Patrick Carney. The video for "Boys in the Wood" has all kinds of homoerotic and drug-fueled forest mayhem.
Perfect Pussy – Say Yes to Love (LP or CD) Out March 18