Amoeba is proud to sponsor folk singer Joy Williams at the Grammy Museum Aug. 19 for their live program "The Drop." She'll appear for an intimate performance and discussion at the museum's Clive Davis Theatre, starting at 8 p.m. Tickets are $20.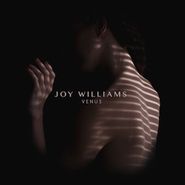 Williams came into fame as one half of the popular folk-rock duo The Civil Wars. Along with bandmate John Paul White, the band won four Grammy Awards, including Best Country Duo/Group Performance in 2014 for "From This Valley," from the band's self-titled album.
That same year, the band broke up. Since then, Williams has returned to her solo career, which began prior to The Civil Wars, with the releases By Surprise (2002), Genesis (2005) and a number of EPs.
Now the singer/songwriter has released a new album called Venus, which came out in June. Williams collaborates on the album with Michael Einziger and Charlie Peacock, among others. Listen to the upbeat "Woman (Oh Mama)" below: