Amoeba will be on hand for the opening show of First Fridays at the Natural History Museum of Los Angeles Feb. 6. Tickets are $18 and can be purchased here.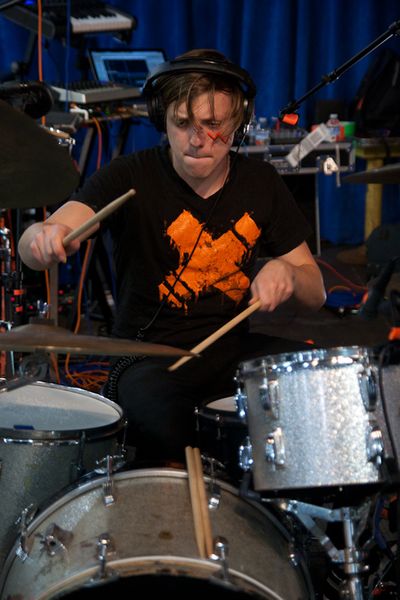 Robert DeLong live at Amoeba SF Feb. 20, 2013
The first show of the season will feature EDM artist Robert DeLong. We know from the livewire show he put on at Amoeba Hollywood that this isn't a show to be missed, as DeLong trades between setting off various sequencers, playing the drums and getting the crowd riled up for his electrifying anthems. DeLong's latest album is Just Movement.
Prior to DeLong's performance, Tom Vek will take the stage. The British singer/songwriter uses post-punk beats and electronic noise for a unique sound on albums like last year's excellent Luck. Also opening the show will be Southern California's QUITAPENAS. The band combines Afro-Latin beats with tropical-psych guitars and Spanish-sung vocals for a SoCal-style mashup that feels natural and is a lot of fun to listen and dance to.