Sylvester Stallone and Michael B. Jordan in Creed
Brad: Some of us take the Oscars very seriously. Probably more serious than they should be taken. But The Academy Awards really do mean something.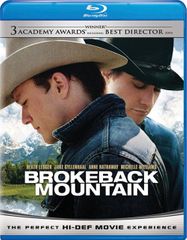 They validate actors and actresses and make them feel special. But they also reward the films and roles that we as fans find important. It really does mean something to see somebody who looks like you win an award. Or to have somebody play a role that looks like you.
It was important for Brokeback Mountain to get a best picture nomination in 2005. It really did mean something as a gay man to see a movie like that get nominated. I am certainly not a gay cowboy. But I will take what I can get.
Billy: Are you sure you're not a gay cowboy? But yes, I agree. Of course Crash ended up winning over Brokeback Mountain, and that movie was just so-so, but we digress.
Brad: I still remember when John Singleton got nominated for Best Director and Best Screenplay in 1991 for Boyz n the Hood. I remember thinking back then that times were changing! This was 25 years ago, and times have still not changed much. They have changed a bit. But in the last couple of years, we seem to be going backwards.