Southern California's Local Natives are playing Amoeba Hollywood Jan. 29 at 6 p.m. Prior to that, and the release of their much-anticipated second album, Hummingbird, that same day, I caught up with lead singer Kelcey Ayer about the band's development, the nearly four-year break between their albums and what went into creating the band's new album.
PST: Some bands force a second record out quickly, while you guys have seemed to take your time, refining and changing your sound over the past couple of years. Did you aim to take your time with this record, or was that a byproduct of touring or other priorities and obligations?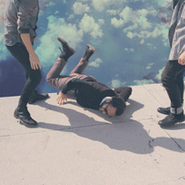 Ayer: It's kind of both actually. People think we took all this time off, but we practically didn't take any. We toured all of 2009 and 2010, and planned to start writing at the beginning of 2011, but then these offers came in that we just couldn't say no to (opening for Arcade Fire, playing the Walt Disney Concert Hall with an orchestra, traveling and playing throughout Mexico, etc.). We finally locked down our own rehearsal/recording space together that summer, but diving into writing got postponed yet again because of a death in my family. From there we spent a year writing and making the record, and by the time it was finished last September, we decided it would be better to release it the beginning of this year. But none of that bothered us since we'd always told ourselves that we wouldn't rush things. We thought if there was any way to avoid the sophomore slump, it would be by taking our time and not giving ourselves that unneeded pressure. We figured that it doesn't matter when a record comes out if it's not your best effort.