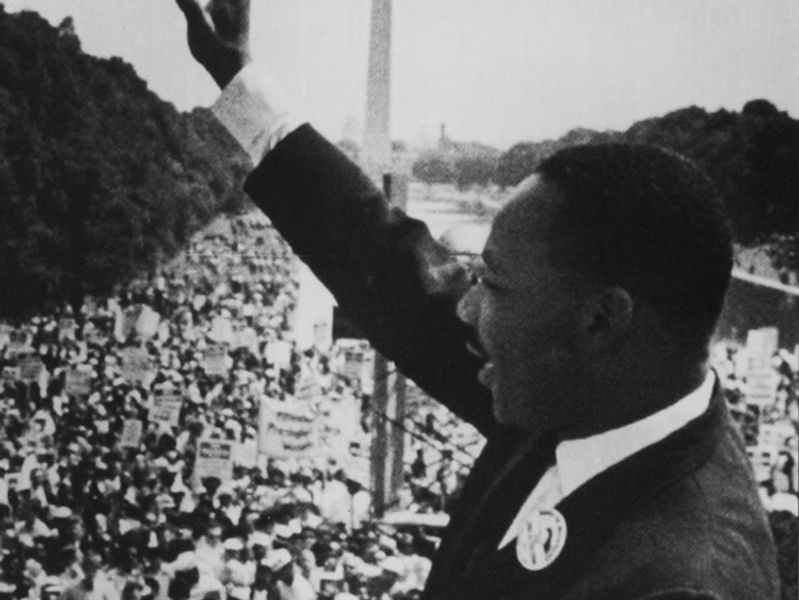 Monday, Jan. 18 marks Martin Luther King, Jr. Day this year, which falls near the civil rights leader's 87th birthday on Jan. 15. If you've got the day off, there are great opportunities to celebrate the day by hitting up some museums you've been meaning to check out or engage in other relevant cultural experiences. Whether you're in L.A. or the Bay, we've got you covered.
LOS ANGELES
-The California African American Museum holds an annual "Cake for King" celebration from 11 a.m. to 4 p.m. The free, family-friendly event, held at the museum in Exposition Park, includes an art workshop, documentaries, storytelling, face painting, documentaries and a slice of homemade cake, while it lasts.
-The 31st Annual Kingdom Day Parade is the largest parade in the United States celebrating Dr. King. It starts on Martin Luther King, Jr. Boulevard at Western Avenue and runs down Crenshaw Boulevard to Vernon Avenue. The parade will feature marching bands, drill teams and tons of floats. Free to attend. It runs from 11 a.m. to 1 p.m.
-LACMA is free day on MLK, Jr. day and will offer bilingual tours, a family sketching activity, and live music by Dixieland blues/swing band The California Feetwarmers and the California Feetwarmers Dancers at 12:30 p.m. and 2:45 p.m. It opens at 11 a.m.