Make Music Pasadena takes place Saturday, June 7 from 11 a.m. to 11 p.m. Amoeba will be on hand with vinyl, band T-shirts, 45s, Amoeba swag, Amoeba Happy Hour gift certificates and more. Stop by our booth and say hi! Plus, if you wear your Amoeba swag to the festival and stop by our booth, we'll give you an Amoeba gift certificate (while supplies last; items purchased at MMP on 6/7 do not qualify).
For a suggested $5 donation, you'll get to see indie rock bands like Surfer Blood, Tennis and Saint Motel, international pop star Yuna, electro pop act Sylvan Esso, melodic acoustic band Run River North, local acts like So Many Wizards, Shirley Rolls, Bloody Death Skull and many more.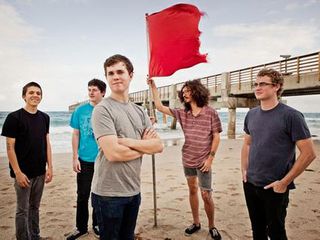 Surfer Blood
A full list of the acts is here.