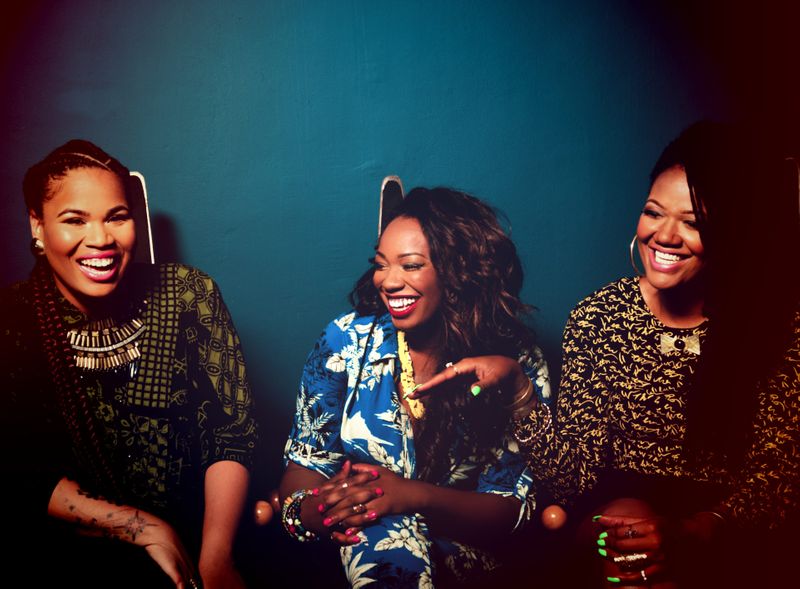 L.A.-based KING bring their uniquely stirring brand of swirling psychedelic soul to the Amoeba Hollywood stage for a free show Jan. 28 at 6 p.m. They'll also have their debut LP, We Are KING, on sale that day at Amoeba prior to the album's official release on Feb. 5.
KING consist of Anita Bias and sisters Paris Strother and Amber Strother. Paris is the primary producer and instrumentalist of the band, while Amber and Anita's breahty vocals hopscotch over Paris' jazzy concoctions. Together they produce a sound that doesn't skimp on complexity but also exudes warmth, using horns and unabashedly synthy keys for a sound that weaves together classic soul, synth-funk, dream pop and certain something undefinable that gives KING its own essence.
The group has drummed up a vocal fanbase on Twitter even before dropping its first album, one that includes none other than Prince, who asked the group to open for him one night during his 21-night residency at the Forum in Inglewood in 2011. Unfortunately it's also part of their story that as a trio of women writing and producing their own soul music, A&R folks have suggested the group alter their image and essentially dumb down the sound, as they told LA Weekly. I asked them about all of that and more when I caught up with them before their Amoeba show.