Hey! It's almost spring. That means a ton of great albums are on the way. Check out this list of 20 that we're looking forward to.
The Joy Formidable – Hitch
Out March 25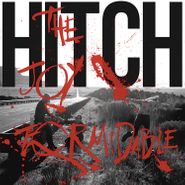 The alt-rock trio's third album was recorded in the band's native Wales. Check out the fun video for "The Last Thing on my Mind" below, which flips the tables on the female objectification. (It's kinda NSFW.)











Bob Mould – Patch the Sky
Out March 25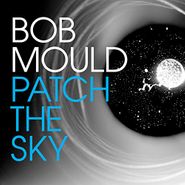 The former lead singer of Husker Du and Sugar's latest album is a "triumph of opposing forces and properties" from "the master of balancing personal darkness with melodic brightness," according to a press release. Watch the video for the introspective "Voices in My Head" below.
Yo Gotti – The Art of Hustle
Out March 25
Rapper Yo Gotti's fifth album features appearances by K. Michelle, Lil Wayne, E-40, Future and more. Check out current smash "Down in the DM."
Black Mountain – IV
Out April 1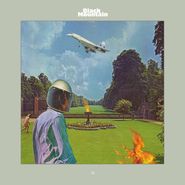 The heavy indie-rock collective's latest is the first thing they've released since the 2012 soundtrack for Year Zero. Last year the band also reissued its debut album, and their last studio release was 2010's Wilderness Heart. IV kicks off with the metal riffs and synth flutes of "Mothers of the Sun." Check out the trippy video below.
Bleached – Welcome to the Worms
Out April 1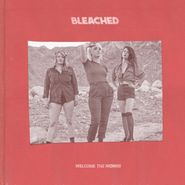 The Clavin sisters of Bleached are back with another album that pairs the punk fury of their days in Mika Miko with a refined power-pop sensibility. Hear their newly unveiled song "Sour Candy," which sounds a little like The Go-Go's if they stayed punk.
Charles Bradley – Changes
Out April 1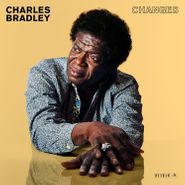 We're obsessed with this cover of Black Sabbath's "Changes" from the new Charles Bradley album. It was first released on a 2013 Record Store Day Black Friday single and now headlines the soul master's third album for Daptone. Listen below. It hurts so good!
Pet Shop Boys – Super
Out April 1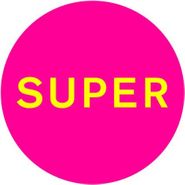 The new wave legends return with their 13th studio album. Hear first single "The Pop Kids" below.
Explosions in the Sky – The Wilderness
Out April 1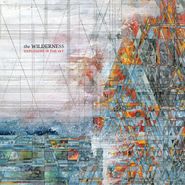 It's been five years since post-rock greats Explosions in the Sky released an album. But their stature seems to be as high as ever, given that their music is continually used in film, TV and video game soundtracks — most famously in "Friday Night Lights." Hear them stuff a whole lot of epic into four minutes on "Disintegration Anxiety."
Yeasayer – Amen & Goodbye
Out April 1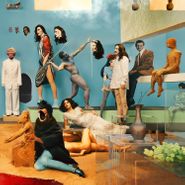 Yeasayer albums have incorporated worldbeat, new age and avant-garde influence into digestible indie rock. While first single "I Am Chemistry" certainly fits that bill, "Silly Me" is the kind of straightforward, '80s arena-pop indulgence they've never allowed themselves before. It's sure to make for an intriguing combination.
The Last Shadow Puppets – Everything You've Come to Expect
Out April 1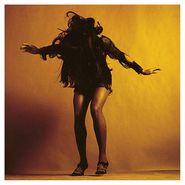 The first album by Britpop supergroup The Last Shadow Puppets was a delight. Now eight years later, the group, featuring Arctic Monkeys' Alex Turner, The Rascals' Miles Kane, producer James Ford (Simian Mobile Disco, Simian) and Mini Mansions' Zach Dawes, return with a second album. Arctic Monkeys fans should be happy with the sound of first single "Bad Habits," which shows how the band fuses the AM's tunefulness with touches of Bowie weirdness, prog-rock pomp and Spanish flair.
Tim Hecker – Love Streams
Out April 8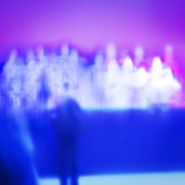 Canadian electronic musician Tim Hecker returns with his eighth studio album. He returned to Greenhouse Studios in Reykjavik, Iceland, to record the album, where he recorded parts of his past two albums. Hecker says inspirations for Love Streams include "liturgical aesthetics after Yeezus" and the "transcendental voice in the age of auto-tune." Hear the corrosive beaty of "Castrati Stack" below.
Colin Stetson – Sorrow: A Reimagining Of Gorecki's 3rd Symphony
Out April 8
Saxophonist Colin Stetson has collaborated with the likes of Tom Waits, Arcade Fire and TV on the Radio, among others, and has received considerable acclaim as an artist in his own right. His latest solo release features Arcade Fire violinist Sarah Neufeld and Liturgy's Greg Fox, and it's a rendition of avant-garde composer Henryk Gorecki's Third Symphony that "draws heavily from the world of black metal, early electronic music, and from my own body of solo saxophone music," according to Stetson. Hear a sample below.
Mayer Hawthorne – Man About Town
Out April 8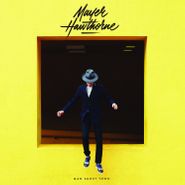 Singer/producer Mayer Hawthorne returns to solo work after stints in Tuxedo and Jaded Incorporated. On Man About Town's first single, "Cosmic Love," Hawthorne combines the falsetto vocals of artists like Smokey Robinson and Prince with the nuveau electro weirdness of a Daft Punk or Flaming Lips.
Parquet Courts – Human Performance
Out April 8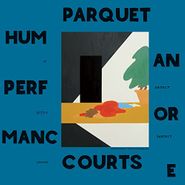 "Dust is everywhere — SWEEP!" So goes the refrain of N.Y. indie-rock heroes Parquet Courts' new single, which posits them as the aughts' answer to Devo with its scientific precision and proud nerdiness. It's off their first full-length for Rough Trade. Watch its creepy, Eraserhead-ish video below.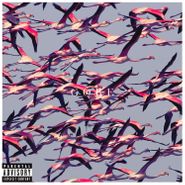 No, it's not a concept album about global warming. It's the eighth studio album from venerable alt-metal band Deftones. First single "Prayers/Triangles" is a beautiful new age-metal hybrid and speaks highly of what's to come on Gore. The album also features an appearance by Alice in Chains' Jerry Cantrell.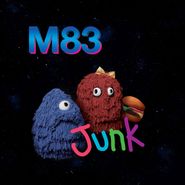 Anthony Gonzalez had his big breakthrough moment in 2011 with the unlikely hit song "Midnight City" and its accompanying double-album, Hurry Up, We're Dreaming. From electro-gaze to stadium pop and back, his seventh studio album leads off with an electro-pop oddity that fuses EDM, original disco and "The Muppets" — which makes sense, given that Gonzalez has said he was influenced by 1970s and '80s TV shows like "Punky Brewster" and "Who's the Boss?" for his new album. Who knows what that really means, but for now let's hear "Do It, Try It" and anticipate what the hell the rest of this album will sound like. (Judging by his flawless track record, it will probably rule.)
Sam Beam & Jesca Hoop – Love Letter for Fire
Out April 15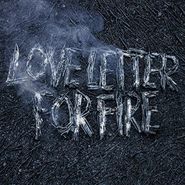 Folk singers Sam Beam (Iron & Wine) and Jesca Hoop team for an album of heart-melting duets. The album features Wilco's Glenn Kotche on drums. Hear "Every Songbird Says" for a taste.
Edward Sharpe & the Magnetic Zeros – PersonA
Out April 15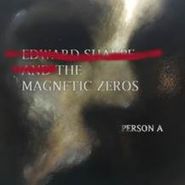 The irresistible folk-rock collective returns with a fourth album of uplifting anthems. Hear "No Love Like Yours" below.
PJ Harvey – The Hope Six Demolition Project
Out April 15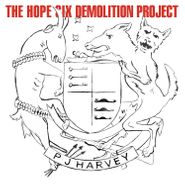 The English singer/songwriter's latest album was recorded in sessions that were open to the public at the museum Somerset House in London. Read more about the album's creation here. Watch the politically charged video for "The Wheel" below.
Neko Case, k.d. lang, Laura Veirs - case / lang / veirs
Out June 17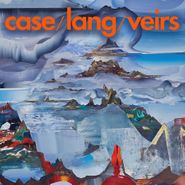 This recently announced collaborative album features three very different artists coming together. But it sounds a lot better in practice than on paper, if the gorgeous "Atomic Number" is any indication. The trio's vocals are evenly interspersed and complimentary over a floating backdrop of acoustic guitars and strings. We're decidedly intrigued.
Relevant Tags
Deftones
(4),
Parquet Courts
(16),
Mayer Hawthorne
(10),
Colin Stetson
(2),
Tim Hecker
(5),
The Last Shadow Puppets
(2),
Yeasayer
(8),
Explosions In The Sky
(8),
Pet Shop Boys
(6),
Charles Bradley
(12),
Bleached
(18),
Black Mountain
(3),
Yo Gotti
(2),
Bob Mould
(11),
New Releases
(214),
New Albums
(213),
Albums
(6),
Spring Albums
(1),
Lists
(63),
M83
(14),
Sam Beam
(1),
Jesca Hoop
(1),
Edward Sharpe
(1),
Pj Harvey
(17),
Neko Case
(9),
Kd Lang
(2),
Laura Veirs
(1)