Amoeba Hollywood shoppers had diverse tastes in 2015, snapping up popular albums by Adele, Lana Del Rey and Taylor Swift as well as critical favorites by Sufjan Stevens, Kamasi Washington and Beach House in equal measure, plus those essential records that never go out of style. Check out the year's top sellers below.
1. Tame Impala – Currents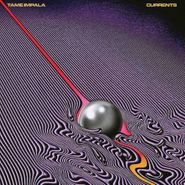 Tame Impala's third album was a critical and commercial triumph. It's both as a fascinating headphones album for production junkies and as a set of immaculate psych-pop songs that feels endlessly giving.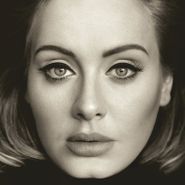 Adele's third album was a across-the-board hit with people of all ages. With pipes like Aretha and insightful lyrics, she's our premiere pop chronicler of relationships and breakups.
3. Kendrick Lamar – To Pimp a Butterfly
Kendrick Lamar's densely layered second album doubles down on the idiosyncrasies of his first, eschewing club-friendly tracks in favor of those that cast a light on Lamar's pure skills as a rapper and wordsmith. It's the year's most critically acclaimed album.
4. Alabama Shakes – Sound & Color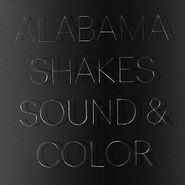 The first time I heard Sound & Color, I listened to it three times in a row. From the funky bassline in "I Don't Wanna Fight" to the punk rock thrash of "The Greatest," Alabama Shakes have managed to make another perfect record. — Chelsea Nenni, Amoeba Hollywood
5. Sufjan Stevens – Carrie & Lowell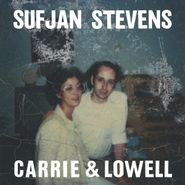 Focused, subtle, honest and beautiful. This album is clearly personal and sounds like a mature culmination of all that Sufjan Stevens has been toying with up to this point. It's consistent with itself and a powerful listen. — Jonathan Schwartz, Amoeba Hollywood
6. D'Angelo & The Vanguard – Black Messiah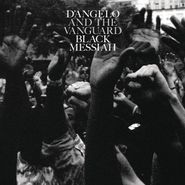 Black Messiah draws upon a rich history of blues, jazz and gospel and funk and blows them out into billowing, smokey jams that seep under your skin and work their way into your veins.
7. Lana Del Rey – Honeymoon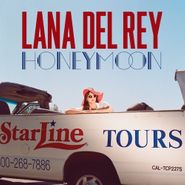 Honeymoon is the most thorough portrayal yet of Lana Del Rey's tragic "gangster Nancy Sinatra" character. An Amoeba listening party brought all the Lana fans out in September.
8. Death Cab for Cutie – Kintsugi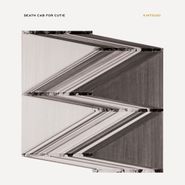 A huge in-store and signing helped the indie rock band score big sales at Amoeba for their eighth album.
9. Father John Misty – I Love You, Honeybear
Father John Misty's beautifully orchestrated and sardonically scribed second album was a huge hit with critics. And we even had a Father John Misty pop-up shop at Amoeba earlier this year, complete with his fragrance, "Innocence." See a green room session he did with Amoeba back in 2012 here.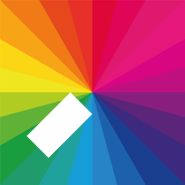 Favoring melody and atmosphere over simply having a nice beat, critic hit In Colour is able to wrangle a wide variety of sounds into a living, breathing whole.
11. Kamasi Washington – The Epic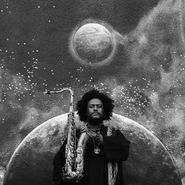 Aptly-named, this three-disc release showcases the immensely talented and ambitious sax player's ideas of what jazz is and what it can be. Complete with lots of musicians playing a number of instruments, as well as chorus singers, The Epic really is just that. — Ramo, Amoeba Berkeley
See our "What's In My Bag?" episode with Kamasi Washington here.
12. J. Cole – 2014 Forest Hills Drive
13. Mac DeMarco – Salad Days
14. Leon Bridges – Coming Home
15. Pink Floyd – Dark Side of the Moon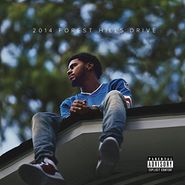 16. Amy Winehouse – Back to Black
17. Taylor Swift – 1989
19. Gary Clark Jr. – The Story of Sonny Boy Slim
21. Kendrick Lamar – good kid, m.A.A.d city
22. Beach House – Depression Cherry
23. Fleetwood Mac – Rumours
24. Tame Impala – Lonerism
25. Arctic Monkeys – AM
26. The Weeknd – Beauty Behind the Madness
28. Mac DeMarco – Another One
29. Miles Davis – Kind of Blue
30. Major Lazer – Peace Is the Mission
31. Tyler the Creator – Cherry Bomb
32. Joey Bada$$ – B4.DA.$$
33. Madvillain – Madvillainy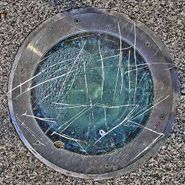 34. Madonna – Rebel Heart
35. The War on Drugs – Lost in the Dream
36. Lana Del Rey – Born to Die
37. Death Grips – The Powers That B
39. Logic – The Incredible True Story
40. Run the Jewels – Run the Jewels 2
41. Led Zeppelin – Physical Graffiti
42. Duran Duran – Paper Gods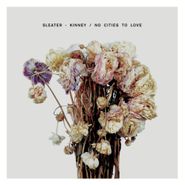 43. Sleater-Kinney – No Cities to Love
45. Sam Smith – In the Lonely Hour
46. Dr. Dre – The Chronic
47. Lana Del Rey – Ultraviolence
48. Tame Impala – Innerspeaker
49. The Beatles – Abbey Road
50. The Beach Boys – Pet Sounds
Relevant Tags
Father John Misty
(19),
Top Sellers
(4),
Death Cab For Cutie
(10),
Lana Del Rey
(25),
Sufjan Stevens
(15),
Alabama Shakes
(3),
Kendrick Lamar
(58),
Adele
(13),
Top Albums
(6),
Best Sellers
(4),
Tame Impala
(22),
Best Of 2015
(14),
Kamasi Washington
(7),
Jamie Xx
(9)