Summer isn't over yet, and there are tons of great releases coming in the next few weeks. Check out our list of 20 upcoming albums, including new records from Lana Del Rey, David Gilmour, FIDLAR and more.
Beach House – Depression Cherry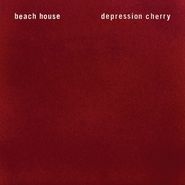 Out Aug. 28
Beach House's latest album strips back some of the pop shimmer of their last two albums while retaining the more confident songcraft they started debuting on 2010's Teen Dream. First single "Sparks" is a powerhouse shoegazer that showcases the duo's strengths, pairing Alex Scally's emotive guitarwork with Victoria LeGrand's lush, layered vocals.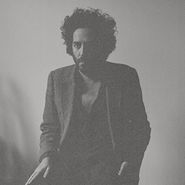 Out Aug. 28
Dan Bejar's 10th album with Destroyer is preceded by the pensive chamber pop of "Girl in a Sling," as well as the horn-laden and celebratory "Dream Lover" and "Times Square."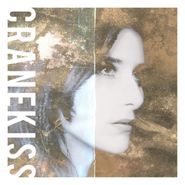 Out Aug. 28
Bay Area shoegazers Tamaryn really step things up on this new album. Just listen to the title track and first single. Cocteau Twins + Tori Amos + Shakespear's Sister = DREAM SONG.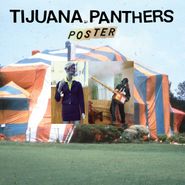 Out Aug. 28
Long Beach's Tijuana Panthers embrace a new-wave tilt to their surf-punk sound on tracks like first single "Front Window Down," which sounds like a vintage KROQ classic.
The Weeknd – Beauty Behind the Madness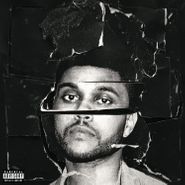 Out Aug. 28
Alternative R&B artist The Weeknd has gone from underground sensation to worldwide phenomenon, thanks to critical success of albums like House of Balloons and his association with acts like Drake. Beauty Behind the Madness is preceded by huge hit "The Hills" and the MJ-ish "Can't Feel My Face."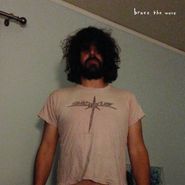 Out Sept. 4
We know what to expect from Dinosaur Jr. bassist, Sebadoh frontman and solo singer/songwriter Lou Barlow, since he spells it out for us in this album trailer. "Nine songs without drums, without regrets from Lou Barlow. From California to Western Massachusetts, back to basics, Brace the Wave."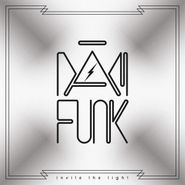 Out Sept. 4
Electro-funk producer Damon Garrett Riddick returns with his third full-length and first in six years. Just try to get the addictive boogie of "When I'm With U I Think of Her (Adolescent Funk)" out of your head.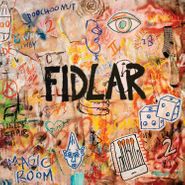 Out Sept. 4
Will the cheap beer guzzling garage-punks of FIDLAR mature on their second outing? Looks doubtful — and that's a good thing. Hear the delightfully scuzzy "40 Oz. on Repeat."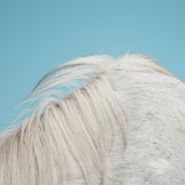 Out Sept. 4
Brooklyn duo Widowspeak specialize in hazy tunes that call to mind Mazzy Star on a country kick. Check out "Girls" for a taste.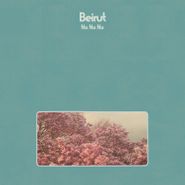 Out Sept. 11
You'd expect something called "No No No" to be a negative bummer, but the title track from Beirut's upcoming fourth album is one of his catchiest, spry and singable over Zack Condon and co.'s trademark orchestral march.
Gary Clark Jr. – The Story of Sonny Boy Slim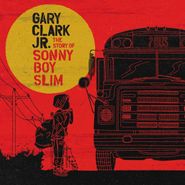 Out Sept. 11
The young blues guitarist and singer/songwriter has seen his profile grow immensely following the release of 2012's Blak and Blue, whose songs were used in various TV shows, one of which ("Please Come Home") also won a Grammy. "The Healing's" gritty soul gives you a sense of what to expect from the follow-up.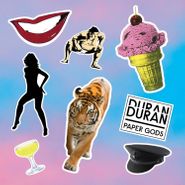 Out Sept. 11
Duran Duran have had more comebacks than almost anyone, but this time it's the real deal. With huge name producers Nile Rodgers and Mark Ronson and collaborators like Janelle Monae, Kiesza and John Frusciante, the nearly four-decade old band could have a hit record on their hands, especially with the irresistible "Pressure Off," featuring Rodgers and Monae.
Empress Of – Me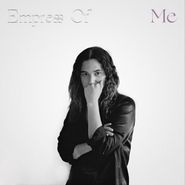 Out Sept. 11
Honduran-American electro-pop artist Lorely Rodriguez exists in the mystery space between FKA Twigs, Lorde and Austra, combining fierce experimentalism with a powerful voice, hooks and beats. Check out "Kitty Kat" or "Water Water" for a sample of her wizardry.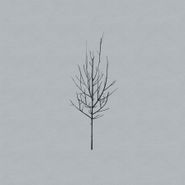 Out Sept. 11
It's hard to believe this is Low's 11th album. The band continues its transition from its rootsy slowcore beginnings to sturdier indie rock on tunes like the gritty "No Comprende" and synthy "What Part of Me," with Alan Sparhawk and Mimi Parker's waltzing vocals as lovely as ever.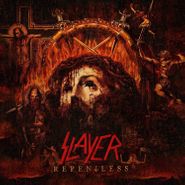 Out Sept. 11
The godless gods of thrash metal are back with their 11th album, following some lineup changes and the death of guitarist Jeff Hanneman. Despite all of this, the title track is as brutal and awesome as anything the band has done.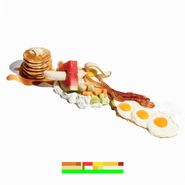 Out Sept. 18
In preparation for the release of experimental indie-rock trio Battles' third album, music software company Ableton has released a mini-doc on the band's innovative looping techniques and the making of the album, which you can watch below: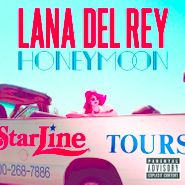 Out Sept. 18
Our courtship with Ms. Rey started on 2012 breakthrough Born to Die, with its "Video Games" and its "Blue Jeans." If Ultraviolence was the wedding, all extravagant, string-laden melodrama, Honeymoon is the consummation, with Del Rey seemingly fully in charge of her controversial bad-girl balladeer image and noir-pop style. It was easy to scoff at first. Now who doesn't want to get high on the beach with her?
David Gilmour – Rattle That Lock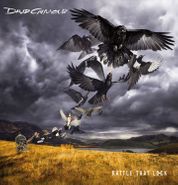 Out Sept. 18
Following the release of Pink Floyd's final album, The Endless River, David Gilmour is set to release his fourth solo album. Mostly recorded in Gilmour's own studios, Rattle That Lock features lyrics by the singer/guitarist's wife and longtime collaborator, Polly Samson, and are inspired in part by John Milton's Paradise Lost. Meanwhile, Gilmour was inspired for the title track by the jingle for France's national railways, which is used in the song.
Out Sept. 18
Montreal post-punkers Ought haven't wasted much time recording a follow-up to 2014's acclaimed More Than Any Other Day album and Once More With Feeling EP. The first track we've heard, "Beautiful Blue Sky," calls to mind classic underground bands like The Feelies, Slint and Life Without Buildings with its jagged, crystalline guitars and Tim Darcy's vocal effusions.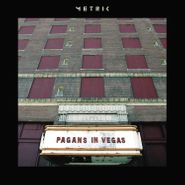 Out Sept. 18
Canadian indie-rockers Metric have been on a tear, touring with Imagine Dragons and writing enough material for two albums. Pagans in Vegas' singles so far are big-hearted synth pop anthems like "The Shade."
See all of our upcoming releases here
Relevant Tags
Summer Albums
(4),
Upcoming Releases
(3),
New Albums
(213),
New Releases
(214),
Beach House
(29),
Destroyer
(5),
Tamaryn
(8),
Tijuana Panthers
(15),
The Weeknd
(14),
Lou Barlow
(9),
Dam-funk
(7),
Fidlar
(18),
Widowspeak
(7),
Beirut
(5),
Gary Clark Jr.
(5),
Duran Duran
(14),
Empress Of
(2),
Low
(4),
Slayer
(6),
Battles
(5),
Lana Del Rey
(24),
David Gilmour
(2),
Ought
(3),
Metric
(2)