Amoeba Music has curated the vintage album exhibit "Salute to '80s Vinyl We Love," featuring cover art from across the decade. It will be on display at the Ninth Annual Leimert Park Village Book Fair on Saturday, Aug. 1, from 10:00 a.m. to 6:00 p.m. at Baldwin Hills Crenshaw.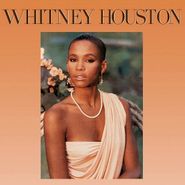 Featured albums includes Whitney Houston's self-titled debut album (1985), Tina Turner's Break Every Rule (1986), the Do the Right Thing soundtrack (1988), Jungle Brothers' Straight Out the Jungle (1988), N.W.A.'s Straight Outta Compton (1988), Soul II Soul's Club Classics Vol. One (1989), Janet Jackson's Rhythm Nation (1989) and more.
The fair also includes exhibits on'80s toys, typewriters, pioneers of hip hop and popular hair styles along with film screenings (The Color Purple, Kushgroove, Wild Style); discussions with authors and writers, including the scribes behind Fox's "Empire"; and a musical performance from STR8 FONK featuring Patryce "Choc'let" Banks of Graham Central Station. Find out more at the book fair's website.
Baldwin Hills Crenshaw is located at the intersection of Crenshaw and Martin Luther King, Jr. Boulevards.
Relevant Tags
80s
(18),
Album Art
(2),
Cover Art
(2),
Vinyl
(198),
Hip Hop
(93),
R&b
(20),
Whitney Houston
(9),
Tina Turner
(10),
Do The Right Thing
(2),
Jungle Brothers
(5),
N.w.a.
(12),
Soul Ii Soul
(2),
Janet Jackson
(10),
Leimert Park
(3),
Graham Central Station
(1)