All we do at Amoeba is listen to music and talk about music. Take advantage of how nerdy we are with this comprehensive best-of list from the year, which compiles new records from the best albums of 2014 lists made by Aaron Detroit, Brad Schelden, Oliver/Matt/Jordan, Billyjam and myself (click to see invidividual lists).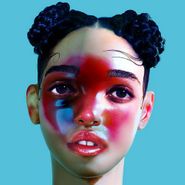 FKA Twigs LP1 was one of those cross-genre, unclassifiable albums that everyone seemed to love. Not only the best debut record of the year, perhaps the best, period.
"There is miles of ink about Ms. Twigs already, and for good reason – her debut album, LP1, wlessly melds a bonkers electronic experimentalism with mainstream R&B and pop with spellbinding results." —Aaron
2. Mac DeMarco – Salad Days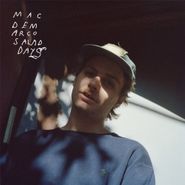 "This new album is another perfect mellow pop album. Perfect for a lazy day. It gets under your skin and becomes part of you." —Brad
3. Swans – To Be Kind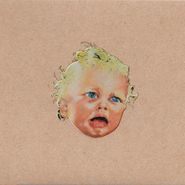 "Any trepidation one might have about the sprawling triple-LP's intimidating track lengths should evaporate under its hypnotizing ebb-and-flow of mental blues, super-honed grooves, manic clatter and hushed passages; all of which are eventually crushed by monolithic waves of majesty. Nothing short of classic." —Aaron
4. Aphex Twin – Syro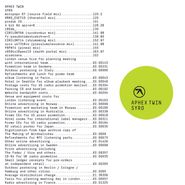 "He manages to mash up all the different sub-genres of dance and electronica into one seamless beautiful album. It is like welcoming an old best friend back into your life." —Brad
5. Sun Kil Moon – Benji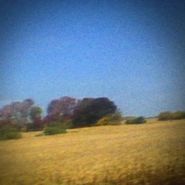 "Mark Kozelek's lifetime of experiences made for enrapturing listening on Benji, which simply has the best songwriting of any music release this year." —Billy G.
6. Run the Jewels – Run the Jewels 2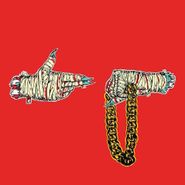 "They turn up the sonic and lyrical assault with an in your face album that is as much rock as it is hip-hop and, while only eleven songs deep, it satisfies on every level, leaving listeners longing for more." —Billyjam
7. Todd Terje – It's Album Time
"Naysayers complained that the sprawling prog-disco opus lacked functionality, but … The intro is a virtuosic and cheeky triumph, the hits 'Inspecter Norse' and 'Strandbar' appear in unedited glory, and Bryan Ferry stops in for a midnight ballad. What can't this dude do?" —Oliver/Matt/Jordan
8. Ariel Pink – pom pom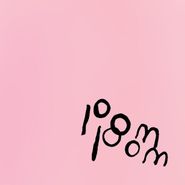 "pom pom is proof that for all his off-putting proclivities, Ariel Pink still makes some of the most fascinating and entertaining pop music around." —Billy G.
9. Andy Stott – Faith in Strangers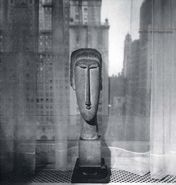 "Lively and dissonant yet beautiful and otherworldly, the album rides a line between chopped-and-screwed 4AD and bonkers analogue jams but remains skillfully cohesive." —Aaron
10. Real Estate – Atlas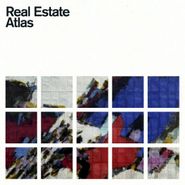 "You really can't go wrong with an album by these guys. Each song is like a beautifully woven jangly masterpiece. Even their darker songs still feel fluffy and light." —Brad
11 (tie). The War on Drugs – Lost in the Dream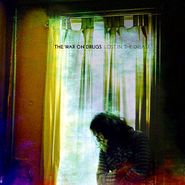 "The band makes it incredibly easy to let your mind go and drift off into the gossamer country-rock heavens. Driving rhythms keep the band's heavily reverbed guitars chugging along on tracks like 'Under the Pressure,' synthesizers caking over everything like dried mud." —Billy G.
11 (tie). Pharmakon – Bestial Burden
"Margaret Chardiet's follow-up to her intense, confrontational and instantly classic power electronics/industrial debut. Burden builds on the layered electronics and primal energy of it's predecessor and adds some accessibility." —Aaron
13. Lust For Youth - International
"The album keeps a punkish charm (mostly thanks to the vocal delivery) while still delivering well-produced synth-pop anthems and ballads alike." —Aaron
14. Sharon Van Etten – Are We There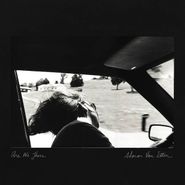 "Dark and dreamy folk music. She really just keeps getting better and better with each album. Her albums are like a little musical journey you take with her. You sort of forget about everything else when you are hanging out with Sharon Van Etten." —Brad
15. Wild Beasts – Present Tense
"Though they grew increasingly restrained with successive albums, Wild Beasts dial up the hookiness on Present Tense. But they're still plenty weird, partially due to Hayden Thorpe's swooping falsetto, which careens intensely through these post-rock grooves and synth-rock jams." —Billy G.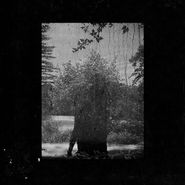 "Recorded solely with a portable 4-track, stereo mic and an upright piano, Liz Harris' 10th album as Grouper sheds the layers of reverb of previous work for something more intimate." —Aaron
17. Perfume Genius – Too Bright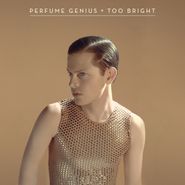 "On Too Bright, producer Adrian Utley (of Portishead-fame) helps Mike Hadreas puts some pretty sick f—me pumps on the feet of Perfume Genius' once delicate balladry." —Aaron
18 (tie). Future Islands – Singles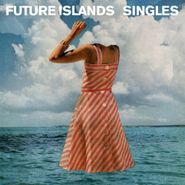 "Imagine Tom Waits singing with the Human League. The singer's raspy voice somehow works with their dancey new wave songs." —Brad
18 (tie). Merchandise – After the End
"Carson Cox & co. jettison their signature haze for their 4AD debut. The production is cleaner and track times are radically trimmed back, but the songs are still there. Fits nicely between your Smiths and Bunnymen LPs." —Aaron
20 (tie). HTRK - Psychic 9-5 Club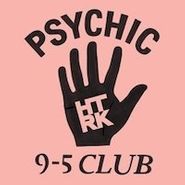 "This band makes me nostalgic for bands like Gravenhurst or Bark Psychosis. Now imagine those bands mixed with Everything But The Girl. Moody and atmospheric." —Brad
"Rips is fucking exactly what this album does. Mary Timony of Helium/White Flag fame makes pure, pleasurable power-pop of the highest order with her new band." —Billy G.
22 (tie). DJ Qbert - Extraterrestria + GalaXXXian
"Although only released digitally in 2014 following a successful Kickstarter campaign (vinyl to arrive at Amoeba in 2015), this instrumental album (Extraresstria) and its rap/emcee counterpart album (GalaXXXian) rate as my top pick(s) for the best hip-hop released in 2014." —Billyjam
22 (tie). Moodymann – Moodymann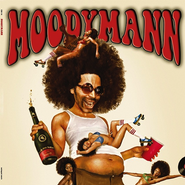 "A sprawling, psychic journey through KDJ's Detroit State of Mind … The constant sing-speak narrative from KDJ and divergence of styles and tempos makes the record feel like a trip down the dial of a liminal radio." —Oliver/Matt/Jordan
22 (tie). Douglas Dare - Whelm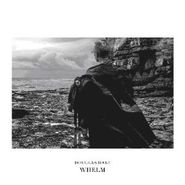 "Your favorite albums are the ones you keep going back to. The ones you want to start over as soon as they end. This is that album for me. … This album is basically just Douglas stripped down bare with his songs and his piano. It is beautiful and heartbreaking." —Brad
25. Zola Jesus – Taiga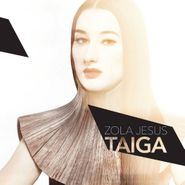 "She has changed a bit on this new album. Her songs are bigger and fuller and maybe more powerful. I am still not sure why she isn't as popular as Bjork, Goldfrapp or Lady Gaga." —Brad
26 (tie). Serengeti - Kenny Dennis III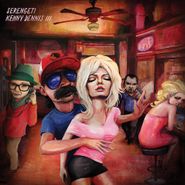 "Why this most unique and endlessly talented Chicago emcee is not a huge star already is beyond me! … An ever-creative and prolific lyricist, who conjures up engaging characters and builds whole stories upon them, Serengeti's latest concept album continues an ongoing theme and by so doing delivers his finest release to date." —Billyjam
26 (tie). Joey Anderson – After Forever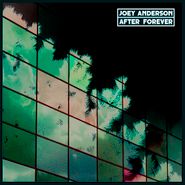 "Most producers attempt to make an album that 'flows' together with a solid mix of short, long, ambient and dancefloor cuts. After Forever is so memorable because it dispenses with this rulebook altogether, luxuriously spreading the wings of its own twisted logic." —Oliver/Matt/Jordan
26 (tie). Carla Bozulich - Boy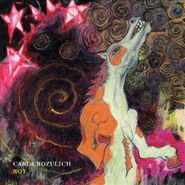 "Bozulich pours her famed, devastating whiskey-voice into a cocktail of funeral country, death blues and industrial noise that sticks to your guts." —Aaron
29. Scott Walker + Sunn O))) - Soused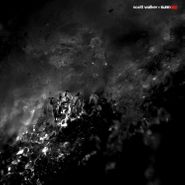 "Walker's baritone swan dives into cascading riffs that eventually ebb into low hums and sudden fits of industrial noise; a perfect fit for the album's lyrical narratives of violence and oppression." —Aaron
30 (tie). L'Orange - The Orchid Days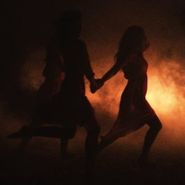 "Few artists can create an otherworldly ethereal mood as producer L'Orange can as witnessed by his 2014 release. His abstract productions shine on their own or with the aid of his carefully selected guest vocalists who include Blu, Homeboy Sandman, and Billy Woods." —Billyjam
30 (tie). Kassem Mosse – Workshop 19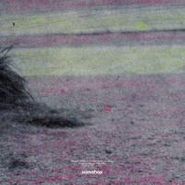 "KM's double-LP lived up to the hype, offering the absolute best in psychedelic mid-tempo house. … The songs are patient and hypnotic, constantly shifting, but the B-side in particular drops the hammer with some dubby, melodic future house classics." —Oliver/Matt/Jordan
30 (tie). A Winged Victory For The Sullen - Atomos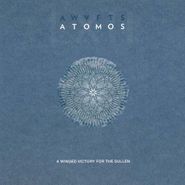 "This is the collaboration between the brilliant Dustin O'Halloran and Adam Wiltzie from Stars of the Lid. A minimal mix of strings and piano. This could be the soundtrack to a BBC production of Twin Peaks." —Brad
33. Edward – Into a Better Future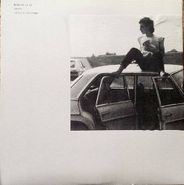 "Edward, aka Gilles Aiken, presented his most realized work to date: an album which subtly intertwined krautrock influences with heady techno and house." —Oliver/Matt/Jordan
"Aurora's disgustingly beautiful swells of rolling sound are so hypnotic that you may find it difficult to do anything else but sit and listen." —Billy G.
35 (tie). Mica Levi - Under The Skin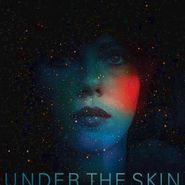 "The score does just what the title suggests: it gets under your skin. Ligeti-inspired string orchestrations center around the same three notes throughout. Sometimes they appear as a comfort after long passages of dark pulses and dry wind, but more often the notes unsettle as they sweep back in out of darkness; the herald of 'something-wicked-this-way-comes.'" —Aaron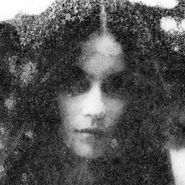 "This is deep dub techno, a paradoxical mix of humanity and cold alienation, just like the uncanny valley figure on the cover." —Oliver/Matt/Brian
35 (tie). Homeboy Sandman - Hallways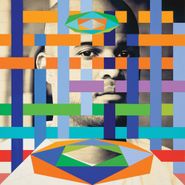 "Homeboy Sandman is a rarity in these cookie cutter rap days. He's an emcee with a truly distinctive and unique sound whose voice and flow is totally unlike anyone else's. Plus he possesses a gift for unleashing one amazing release after another - all packed with his clever wordplay and stream of consciousness rhymes that seem to effortlessly roll off his tongue as witnessed yet again by the prolific emcee's latest album." —Billyjam
38. Juju & Jordash - Clean Cut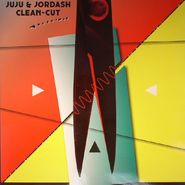 "The album is a rollercoaster of tempos and experimentation, but somehow very coherent. The attention to detail in the arrangement and production really shines through and it's quite a journey through their marshland of machine funk." —Oliver/Matt/Jordan
39 (tie). Fatima Al Qadiri - Asiatisch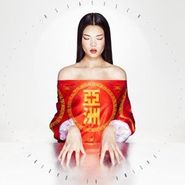 "The artist herself calls this sonic landscape an 'imagined China.' One cobbled together from modern western media perspectives of the East, commenting on its racism, villainization and exoticism. Pan flutes and gongs meet crisp digital grime production and lyrics mocking Disney. It's an album that challenges your own enjoyment of it." —Aaron
39 (tie). Roman Flugel - Happiness Is Happening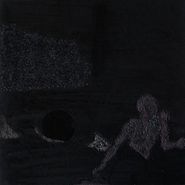 "'Tense Times' updates the Kraftwerk autobahn sound for today's dancefloors, while album highlight 'We Have A Nice Life' rides wild leads over peaceful pads. Who says great art has to come from a place of oppression or sadness?" —Oliver/Matt/Brian
39 (tie). Dilated Peoples - Directors of Photography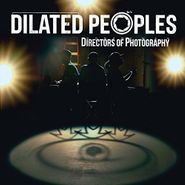 "Don't call it a comeback cos they've been here before and ain't going away anytime soon, but eight years is a long time between albums for the SoCal hip-hop legends … It's an intricately produced work with seductive bass-lines, bone-tingling beats, and engaging rhyme flows that find Evidence and company at their finest." —Billyjam
39 (tie). The Tower of Light - The Tower of Light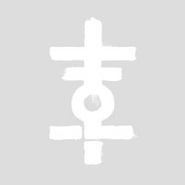 "It is dark and gothy with bits of dream pop. … It is perfect for those gloomy days when you want to feel sad. Or for those days when you need an album to bring that sadness out." —Brad
43. Step Brothers - Lord Steppington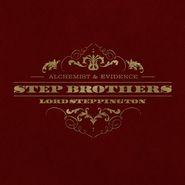 "The combined power duo of Dilated Peoples emcee (and producer) Evidence and Shady Records producer The Alchemist. On Lord Steppington, the seasoned pair present a pure hip-hop vibe that sounds new while simultaneously sounding rooted in the best classic '90's hip-hop." —Billyjam
44. A Sunny Day in Glasgow – Sea When Absent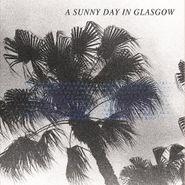 "They made some concessions toward the corporeal—pushing the vocals to the forefront, dialing back some of the dairy farm's worth of milky reverb and cutting some of the more atmospheric pieces in favor of straight dream pop—without losing any of their disorienting beauty." —Billy G.
45 (tie). Mirel Wagner - When the Cellar Children See the Light of Day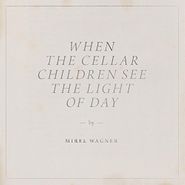 "Mirel Wagner masters the style of death balladry she introduced on her striking and stark 2011 self-titled debut. Wagner embellishes her guitar/voice arrangements very little here, adding only a bit of cello & piano (courtesy of Craig Armstrong) to just two of the album's ten darkly gorgeous, mortality-obsessed tracks." —Aaron
45 (tie). St. Vincent – St. Vincent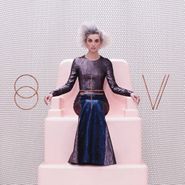 "St. Vincent went further into her particular little world on her self-titled fourth solo album, full of strange guitar noises, percussive squelches and Annie Clark's perky melodies and witty lyrics." —Billy G.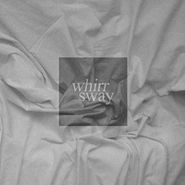 "This new Whirr album is straight up shoegaze. I have no problem with albums sounding like early '90s shoegaze. Not when they are this good and dreamy." —Brad
48 (tie). Vessel - Punish, Honey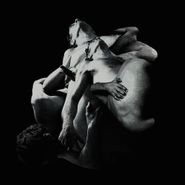 "It's not really fair to call Punish, Honey an "electronic" album—its creator, Seb Gainsborough, built his own instruments and beat the holy hell out of sheet metal and guitars he crafted from old bicycle parts—but it does owe a debt to industrial innovators…" —Aaron
48 (tie). Souls of Mischief - There Is Only Now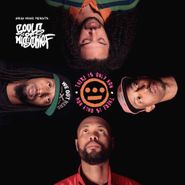 "Two plus decades in the game and Oakland's Souls of Mischief show no sign of slowing down. … This concept album is styled like a blaxploitation film with a storyline full of love, loss, and revenge …" —Billyjam
50. Gazelle Twin - Unflesh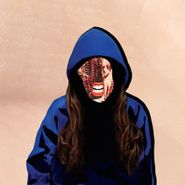 "The music Brighton-based electronic producer Elizabeth Bernholz (aka Gazelle Twin) has crafted for her second LP, Unflesh, as a Cronenbergian dystopia -- one that she sees as an actual reflection, not a projection." —Aaron
Relevant Tags
Htrk
(3),
Merchandise
(7),
Future Islands
(10),
Perfume Genius
(4),
Grouper
(11),
Wild Beasts
(6),
Sharon Van Etten
(9),
Lust For Youth
(10),
Pharmakon
(9),
Andy Stott
(12),
Ariel Pink
(33),
St. Vincent
(15),
Todd Terje
(10),
Real Estate
(14),
Fka Twigs
(10),
Swans
(17),
The War On Drugs
(14),
Mac Demarco
(35),
Run The Jewels
(20),
Best Of 2014
(20),
Sun Kil Moon
(11),
Essential Records
(35),
Lists
(63),
Ex Hex
(5),
Moodymann
(6),
Dj Qbert
(20),
Douglas Dare
(3),
Zola Jesus
(24)