Black Friday launches the holiday shopping season the day after Thanksgiving with lots of great deals. Instead of yanking someone by the hair off of that $10 barbecue set at Wal-Marts or whatever, you can come to Amoeba for a variety of deals on turntables, Blu-rays, gift certificates and more. Additionally, there will be nearly 140 Record Store Day exclusive Black Friday releases to choose from—see the whole list (.pdf) here. That's a lot of records, bro/broette! Here are 10 that stood out to me.
David Bowie – Sue (Or in a Season of Crime) 12"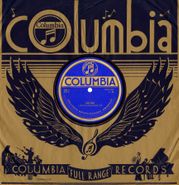 "Sue (Or in a Season of Crime)" is an unsettling new David Bowie track full of jazzy horns and creepy lyrics about a dissolving relationship that may end in murder. It's backed on this 7" by another new Bowie song, "Tis a Pity She Was a Whore," a fluctuating electro-rocker that shares its name with a play from the 1600s by John Ford. Both songs will also appear on the Bowie retrospective Nothing Has Changed, which came out today, but here's your chance to get them separately from that. Hear both tracks in all their maddening glory below:
Death Grips – Government Plates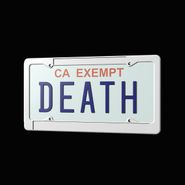 Death Grips were one of the most thrillingly uncompromising acts of the 2010s. Their fourth album fuses aggressive noise, MC Ride's barked raps and surprisingly nuanced textures.
The Decemberists – Black Friday 7"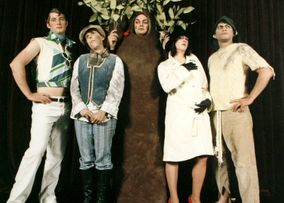 The Decemberists haven't released a new studio album since 2011, and we've missed them so! The literary indie rockers are putting out an as-yet-untitled 7" featuring two new songs, "Make You Better" (which will be on their 2015 album, What a Terrible World, What a Beautiful World), plus "Fits and Starts," an exclusive track.
The Flaming Lips - Imagene Peise - Atlas Eets Christmas [Red Vinyl]
A limited holiday CD release from 2007 that has never been released on vinyl before. It's the Lips, so expect lots of acid-soaked holiday cheer.
Husker Du - Warehouse: Songs and Stories [Two-LP Green/Yellow Vinyl]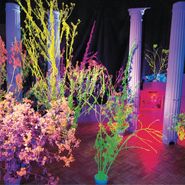 Husker Du's underrated last album is a double LP that represents the last time Bob Mould and Grant Hart combined their powers to craft some of the most influential rock music of the '80s. Do the Du!
The Kinks - Muswell Hillbillies [Two-LP Set]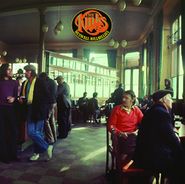 An underrated album in the Kinks' canon, 1971's Muswell Hillbillies detailed working-class struggles through Ray Davies' keen idea for detail. It's the last Kinks album of a certain kind, before the band took off into a string of overblown concept albums; by contrast, Muswell Hillbillies is direct and grounded, with a focus on folksy instrumentation, on songs like slow-burning opener, "20th Century Man." The new CD version is out now.
Lee Hazlewood – There's a Dream I've Been Saving: Lee Hazlewood Industries 1966-1971 [LP box set]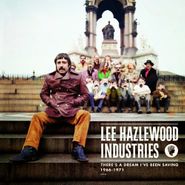 Comprising Lee Hazlewood albums Cowboy in Sweden, Forty, The Cowboy & the Lady (with Ann-Margret) and Requiem for an Almost Lady, as well as bands on Hazlewood's label (cool, obscure bands like The International Sunshine Band and Honey Ltd.), There's a Dream I've Been Saving is a box full of dreamy hippie-rock gems.
Phil Spector - A Christmas Gift For You [Red Vinyl]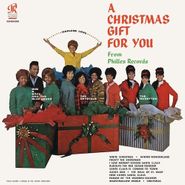 This is the greatest Christmas album of all time, hands down. Phil Spector produces his legendary girl groups like The Crystals and The Ronettes and reimagine stuffy holiday favorites as his trademark wall-of-sound teenage symphonies to God. Christmas is just an excuse to play this album endlessly.
St. Vincent - Pieta 10" [Colored Vinyl]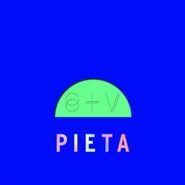 Sure, St. Vincent's albums are excellent. But those who've seen her live know that's where she truly reveals what an amazing performer she is. At her live shows, the unreleased "Pieta" has become a staple. It's backed here by another previously unreleased track from her 2013 sessions with John Congleton, "Sparrow."
Guardians Of The Galaxy: Awesome Mix Vol. 1 [Cassette]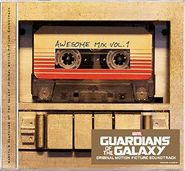 This totally awesome mixtape of '70s dad-rock gems and cool songs by David Bowie and The Runaways has become a sensation. But it begs to be heard on its intended medium—the long-maligned cassette, which has been undergoing a renaissance of sorts. Pick it up with a boom box and take it to the beach the next time we have one of those Indian Summer days. Stream the tape via YouTube. The CD version is already out, as is the film's soundtrack (note: different tracklist) on LP.
Relevant Tags
Lee Hazlewood
(7),
Black Friday
(19),
Record Store Day
(168),
David Bowie
(83),
Death Grips
(20),
The Decemberists
(6),
Lists
(63),
The Flaming Lips
(13),
Husker Du
(8),
The Kinks
(14),
Record Store Day Black Friday
(10),
Phil Spector
(11),
St. Vincent
(15),
Guardians Of The Galaxy
(8)