Amoeba is turning 24 this year. And to celebrate, we've got a great deal for you!
Wear your Amoeba T-shirt to the store during our birthday weekend (Saturday, Nov.15 through Monday, Nov. 17) and get 10% off your purchase. (It's limited to one discount per day and can't be combined with other coupons or offers.)
If you don't have an Amoeba T-shirt yet, pick one up in our stores in a myriad of colors, or order on Amoeba.com.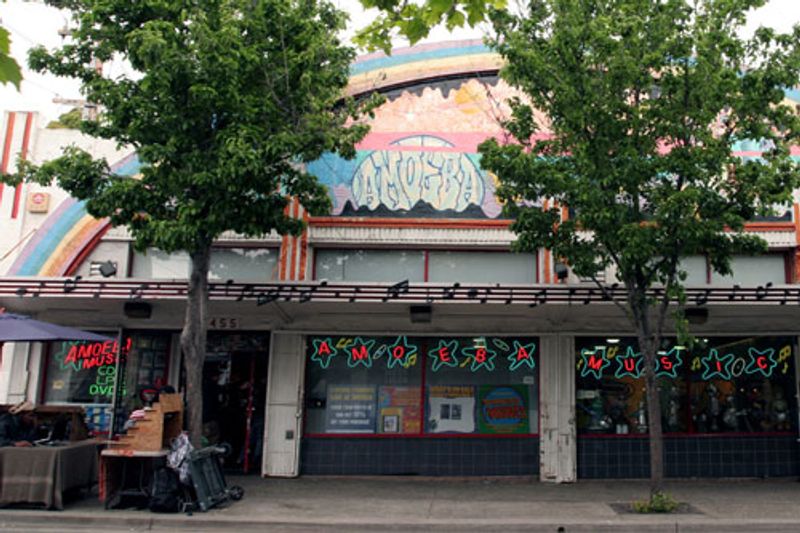 This weekend doesn't just celebrate the birth of the original Amoeba store in Berkeley, which was opened Nov. 17, 1990, on Telegraph Avenue. In 1997, on Nov. 15, the Amoeba mitosis happened—the cell split and we were TWO, as Amoeba opened an even bigger store where the old Rock & Bowl was on Haight Street in San Francisco. Then, on Nov. 17, 2001, the Amoebas gave birth to a WHOPPING GRANDBABY with Amoeba Music Hollywood on Sunset Boulevard. With hundreds of thousands of titles in a two-story building over an entire city block, it's not only our biggest store but the biggest independent music store in the world! Find out even more about our stores and take video tours of each store here.
So come help us celebrate the birth of all three of our stores this weekend. It's our party and we'll give you 10% off if we want to.