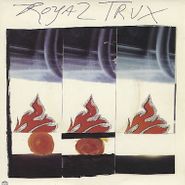 This week's Weekly Wednesday Steal is Royal Trux's Hero Zero on gold vinyl for $10 (regularly $14.98).
This limited-edition 7" is a reissue of Drag City's first-ever release, originally pressed back in 1989. It has two songs by the legendary alt-rock band: "Hero Zero" and "Love Is..."
A new item is featured on Amoeba.com every Wednesday for $10, while supplies last. It's limited to one per customer, and the deal is only available on the website. As always, there's free shipping on all music and movies you buy on Amoeba.com throughout the United States.
Hear "Love Is..." below: