Christopher Owens – "Nothing More Than Everything to Me" video
I randomly this week put on Girls' first album, Album, expecting it to not age as well as it has in the past few years. But it really is the perfect summer album. Since that band's demised, Girls singer Christopher Owens released an underrated solo album, Lysandre, and now has a new album on its way called A New Testament. The country and gospel touches that were prevalent on his last album and the second Girls album, Father, Son, Holy Ghost, are here but twanged up a bit and honed down to a bite-sized portion, sounding not unlike a cleaner version of something that would've been on the breezy Album. See Owens play as house band for a kids' dance in the video below for "Nothing More Than Everything to Me."
The Donkeys – "Scissor Me Cigs" video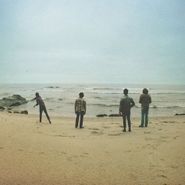 San Diego's The Donkeys produce a melancholic surf rock on their recently released Ride the Black Wave album that suits the sleepy "second city" of Southern California well. The video for "Scissor Me Cigs" showcases another record store, M-Theory of San Diego, as well as the band's hometown with a kind of hazy Sunday afternoon feel.
The Aislers Set Announce Reunion Shows & Reissues
S.F. indie pop band The Aislers Set were a college-radio favorite of the late '90s and early 2000s, taking C86-style jangle pop into the new millennium. The band has gotten back together and will tour the West Coast, hitting L.A.'s Echoplex Sept. 26 and S.F.'s The Chapel Sept. 28. Plus, all three of their albums are being reissued by Slumberland and Suicide Squeeze: Terrible Things Happen (1998), The Last Match (2000) and How I Learned to Write Backwards (2003; this one will be resequenced as well) on CD and vinyl Oct. 14. A set of singes and rarities will come in early 2015. It's all part of Slumberland's 25th anniversary. Hear a selection from their catalog below and pretend you're still a cool college radio DJ.
Shows This Weekend: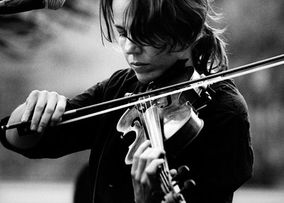 Friday: Fred Armisen, Petra Haden and Susanna Hoffs at The Satellite ($25, 8:30 p.m.)
Saturday: Cutty Flam, Summer Twins and Bombon at The Echo (free, 5 p.m.)
Sunday: Craft Spells, The Bilinda Butchers and Shy Boys at The Echo ($10