Morrissey - World Peace Is None Of Your Business (LP, CD)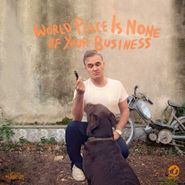 World Peace Is None of Your Business might be Moz's angriest album yet. Full of bitter political cynicism and social commentary, the album has the feel of a knowing screed by someone who's seen it all and whose attitude mostly feels justified. Whether he's detailing the death of a beat poet ("Neal Cassady Drop Dead's" "everyone has babies, babies full of rabies" line is priceless) or bemoaning the futility of human connection ("you fail as a woman and you lose as a man" he sings in "Earth Is the Loneliest Planet"), Morrissey's in classic sardonic mode, while musically the band lays on touches of flamenco guitar, a digitized beat here and a harp there, to form a more lush version of the hard-hitting rock sound he's employed for the latter half of his career. I can't say that I love the title tracks, in which Morrisey's frustration is understood, but its "each time you vote you support the process" seems insensitive to the places and people that have fought long and hard for this right. Still, it's hard to resist when he's in his finest form, on tracks like the extended "I'm Not a Man," in which Morrissey places his militant vegetarianism and pacificism front-and-center as a new form of manhood, reminiscent of his classic line "it takes strength to be gentle and kind," (from The Smiths' "I Know It's Over") amid glittering synthesizers and glam stomp. For anyone who's unfairly labeled Morrissey a miserablist in the past, World Peace shows Moz as an elder statesman with his fists clenched and plenty of piss 'n' vinegar left in his system. Also, don't forget—Morrissey just had one of his best albums, Vauxhall & I, re-released last month, get that shit.
Jungle - Jungle (LP out 7/29, CD, Download)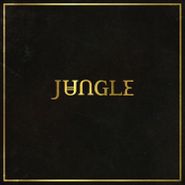 Remember that Tim Allen movie Jungle 2 Jungle? This isn't that. It's another great U.K. electro-pop band that makes low-key, immediately likeable and unexpectedly soulful electro-pop in the mold of The Beta Band, Miike Snow and Hot Chip. On songs like "The Heat," scattered city sounds like children playing or police sirens, taken together with bright synthesizers and classic R&B songwriting, feel like a stroll through a city park, colors and sounds bleeding into one another. "Busy Earnin,'" which presents updated Philly soul through the eyes of British knob twiddlers, has the feel of a socially uplifting AM radio classic, while "Time" is hazy slice of synth-funk that feels inspired, taking familiar influences but building out their own sound. It's the rare act that can pull off this sort of thing without seeming superficial or disingenuous—Jungle make it work by including quieter passages like "Smoking Pixels," an contemplative instrumental recalling prog-pop of the past like 10cc or Godley & Creme. And songs like "Julia" can't help but feel cinematic with their implied street drama and spacey synths, soundtracking some imagined sci-fi cop movie. Not the most original thing. But if you think you'll like this, you probably will.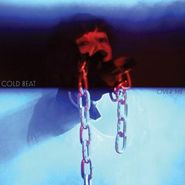 Grass Widow's Internal Logic came out two years ago and blew me away with its spectral harmonies and cool, spare guitarwork. Now bassist Hannah Lew has a new project called Cold Beat, and damn if it isn't every bit as enjoyable as her other band. While a lot of elements are the same, like Lew's high, lilting voice, which can hang bodiless and eerily on a note while the jagged post-punk guitars make up the song's skeleton, Cold Beat fill out some of the sound with sci-fi synths and lo-fi beats. Sometimes that sounds frenetic and full, on songs like new waver "Mirror," and sometimes that sounds both melancholy and mechanical, as on the mesmerizing "Abandon." But it pretty much always sounds terrific. While it's heavily inspired by bands like Wire and Lush, the thing they thankfully take after the most from those bands is a knack for precision, as these songs sound perfectly pruned, taking strange turns but almost always leading somewhere interesting. Spry and smart, Over Me grabs you from start to finish. Highly recommended by moi.
Melted Toys - Melted Toys (Download; LP/CD out in stores in September)
S.F.'s Melted Toys sound almost impossibly delicate and out-of-time on their debut. Hazy guitars, fey vocals, light washes of synthesizer make for a gorgeous sound blend.
ALSO OUT THIS WEEK: Vinyl reissue of dream-pop pioneers Cocteau Twins' beautiful Blue Bell Knoll album. One of their best. Their perhaps greatest LP, Heaven or Las Vegas, is being reissued July 29. Both highly recommeded!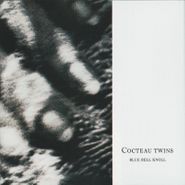 See all of this week's new releases

Follow PST on Facebook