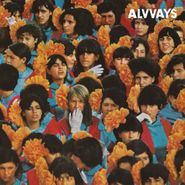 Somewhere between the sunny melancholia of Best Coast, earnest alt-rock of The Cranberries and the college rock of bands like Talulah Gosh lie Toronto's Alvvays. Their debut record is a delight of heartfelt naivete spun out in catchy indie-pop nuggets. Molly Rankin's lovably untrained voice pleads irresistibly on the charming "Archie, Marry Me" amid a four-chord, minor-key jangle. "Don't leave ... we can find comfort in debauchery" Rankin sings with the requisite mix of winking irony and legitimate feeling; taken with the songs lovely synth strings and gently rambling nature, it comes off like future nostalgia for a time that's currently being experienced. Youth may be wasted on the young, but Alvvays make young sadness sound pure and sweet on their debut.
La Roux - Trouble In Paradise (LP, CD)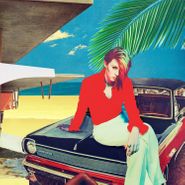 English synthpop artist La Roux (aka Elly Jackson) broke through in a huge way with her 2009 self-titled album and its accompanying ubiquitous club hits like "Bulletproof." Trouble in Paradise comes five years later, after Jackson says she was unprepared for fame and lost her voice due to anxiety and producer/collaborator Ben Langmaid left due to artistic differences. Inspired by the likes of Grace Jones and Tom Tom Club, Jackson turns to classic post-disco new wave as a jumping-off point for her own brand of idiosyncratic yet firmly millennial pop. She stomps through "Uptight Downtown" with a digital marching band of echoed out horns and funk guitars while she leads the steady beat with a breathy but charismatic coo. On songs like "Kiss and Not Tell," she ditches the disco to engage in the sort of buoyant new weird pop that bands like Passion Pit, St. Vincent and MGMT have made popular over the past few years, and not surprisingly, her style works miracles here, keeping the whimsical keyboard melodies and synth geysers grounded with her hooky delivery. Throughout, Jackson remains chilled out yet plugged in, unleashing deep synth grooves on tracks like "Tropical Chancer" and "Silent Partner" that hit harder than the pulsating club beats of before. There's even a great summery power ballad with "Paradise Is You," whose gauzy synthesizers, gentle piano and soft vocals excuse some clumsy lyrics ("the palm trees make it feel like a paradise, but without you, there's nothing nice") and wrap around you like a warm summer breeze. It's great to hear Jackson play so fast and loose here, taking on the recreated coke-fueled '80s L.A. sound of artists like Glass Candy with the sultry "Let Me Down Gently." It's as though the success of artists like Robyn and Sky Ferreira have enabled her to show her true colors and aim for the heart and head as well as the dancefloor. By having it both ways, Trouble in Paradise is truly an infectious listen, start to finish.
Common - Nobody's Smiling (CD, Deluxe CD)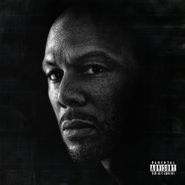 For his 10th studio album, rapper Common has taken to his Chicago as inspiration. Taking on the city's historically high crime rate but also its sense of pride, there's no better man to take us through it than Common, whose career as an intellectually leaning yet nearly always relatable presence in hip-hop comes to maximum fruition on Nobody's Smiling. On "Diamonds," Common and Big Sean tear through dizzying vocal riffs and rhymes about "wars about paper, pussy, pride and ego," but the mood is ultimately triumphant, with No I.D.'s dazzling production emulating a spiraling cityscape. With a Notorious B.I.G. sample and banging beat, "Speak My Piece" sees Common standing up for Chicago and standing proudly as a hometown hero who came up. On the stunning "Kingdom," he paints a vivid image of a friend's funeral, taking on the persona of a felled drug dealer at times, then jumping back to his own guilt and desires for the betterment of his hometown. Though Nobody's Smiling's subject matter is understandably grim, Common raps at a steady clip throughout, and together with longtime collaborator No I.D.'s always-impressive production and guest spots that feel more additive than attention-grabbing, it's a fine return to form for Common, placing a cap on an adventurous career that has more often than not led to some of the most thrilling hip-hop of the last two decades. Come to Amoeba Hollywood Wednesday July 23 at 7:30 p.m. and get your copy of Nobody's Smiling signed by Common and get your picture taken with him—there's an Instagram contest, too; find out more here.
White Fence – For the Recently Found Innocent (LP, CD)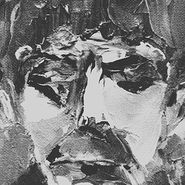 It can be a drag when artists who've previously recorded in lo-fi trade for something cleaner. But while Tim Presley's fifth album as White Fence, For the Recently Found Innocent, was recorded in a studio and not the bedroom and features live drums, it isn't some self-important statement or anything. It just better reveals the tunefulness that has always been prevalent in White Fence's sprawling releases.
The Raveonettes – Pe'ahi (LP, CD, Download)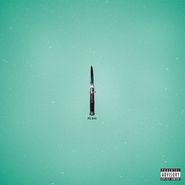 While it's kind of funny that a band on the scale of The Raveonettes would try to pull a Beyonce and release a surprise album, the band is always worth listening to, in my opinion, and Pe'ahi is certainly an improvement from 2012's Observator. We're just listening now, but making a triumphant return on Pe'ahi are the crashing guitars and '50s-by-way-of-David-Lynch songwriting style with which they have always thrived. But surprises abound, from harp and steel guitar to hip-hop beats and sampled and chopped vocals. I guess I could see why they'd want to keep it a secret; perhaps some of us were burnt out on The Raveonettes and needed a reason to care again. The album adds up to what we've always wanted from the band—they've updated their sound without losing what made them so fun and compulsively listenable in the first place. I mean it's like they woke up like this! (Sorry.)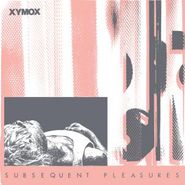 Also released this week: a reissue of goth heroes Xymox aka Clan of Xymox's first-ever release, the Subsequent Pleasures 12". As this band changed significantly over its career stylistically, it's great to revisit their first mini-album, a classic of the darkwave genre. Bleak out and cool off with Clan of Xymox.


See all of this week's new releases
Follow PST on Facebook